Eastern Towhee by Sharlene Allen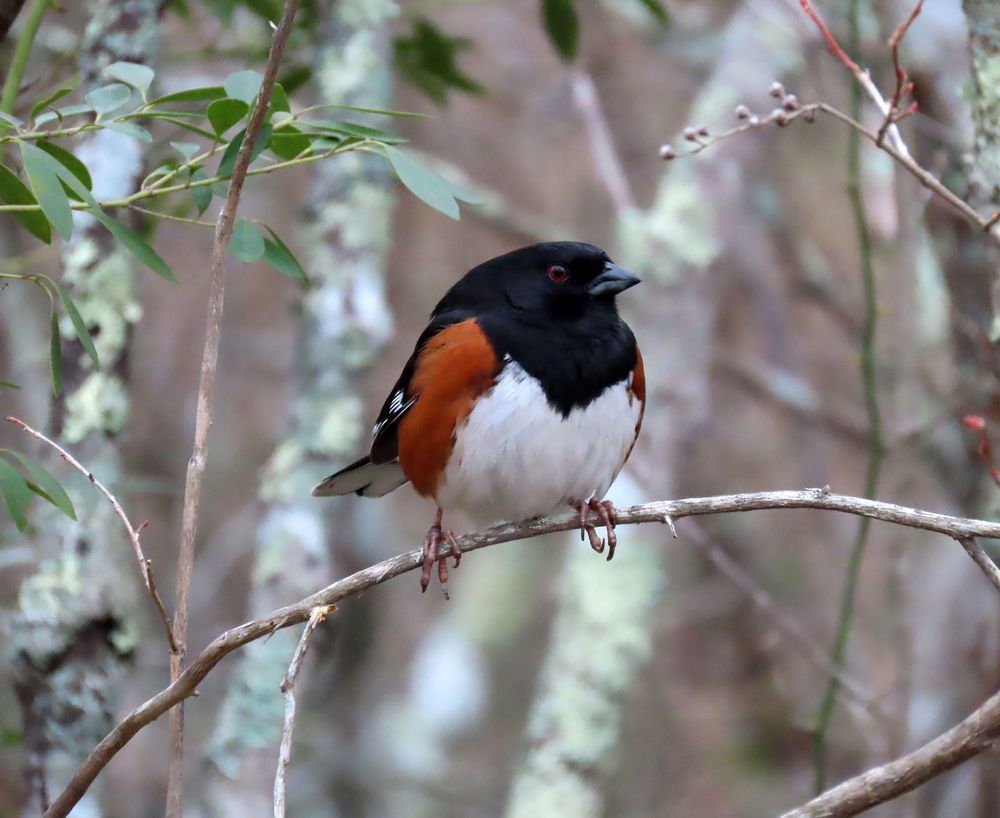 Bird Research at Audubon
At Audubon, we understand that birds and habitats are inextricably linked. Our mission has always been to protect birds, other wildlife and the habitats that they rely on. We believe that a healthy landscape is one that is teeming with life.
Unfortunately, climate change, habitat loss and a multitude of other factors are making the job of breeding, migrating and wintering increasingly difficult for our feathered friends. That is why we have spearheaded a new initiative to collect scientific data and better understand the health of our properties across the state. We have instituted a new scientific research program, led by Dr. Charles Clarkson, our new Director of Avian Research, to usher in a new era for the Audubon Society of Rhode Island.
We will focus on the collection of robust data that will enable us to establish a baseline across the Audubon refuge complex, we will form cooperative relationships on the regional scale to ensure that what we do in Rhode Island benefits birds throughout New England, and we will institute monitoring programs to continue data collection for decades to come.  We are dedicated to the conservation of our natural resources, particularly our birds.
Receive the latest updates on Rhode Island's Birds by subscribing to the Bird Research email newsletter!
Upcoming Projects
Volunteer Opportunity
Click to Learn More
Image by Mike Tucker

Fall Migration Surveys

Calling all Birders!

We encourage the participation of all. If you know of someone that would like to contribute to our work and needs a copy of this message in Spanish, please contact the Director of Avian Research: cclarkson@asri.org

Si necesita transcribir este mensaje en español, comuníquese con el director de investigación aviar en: cclarkson@asri.org

_

We are so very thankful to those who contributed to the collection of our winter, nocturnal, and breeding bird survey data and we are looking forward to sharing the results of the data analysis in the near future.

Next, it is time to shift our focus to fall migration. Please click here to learn more.