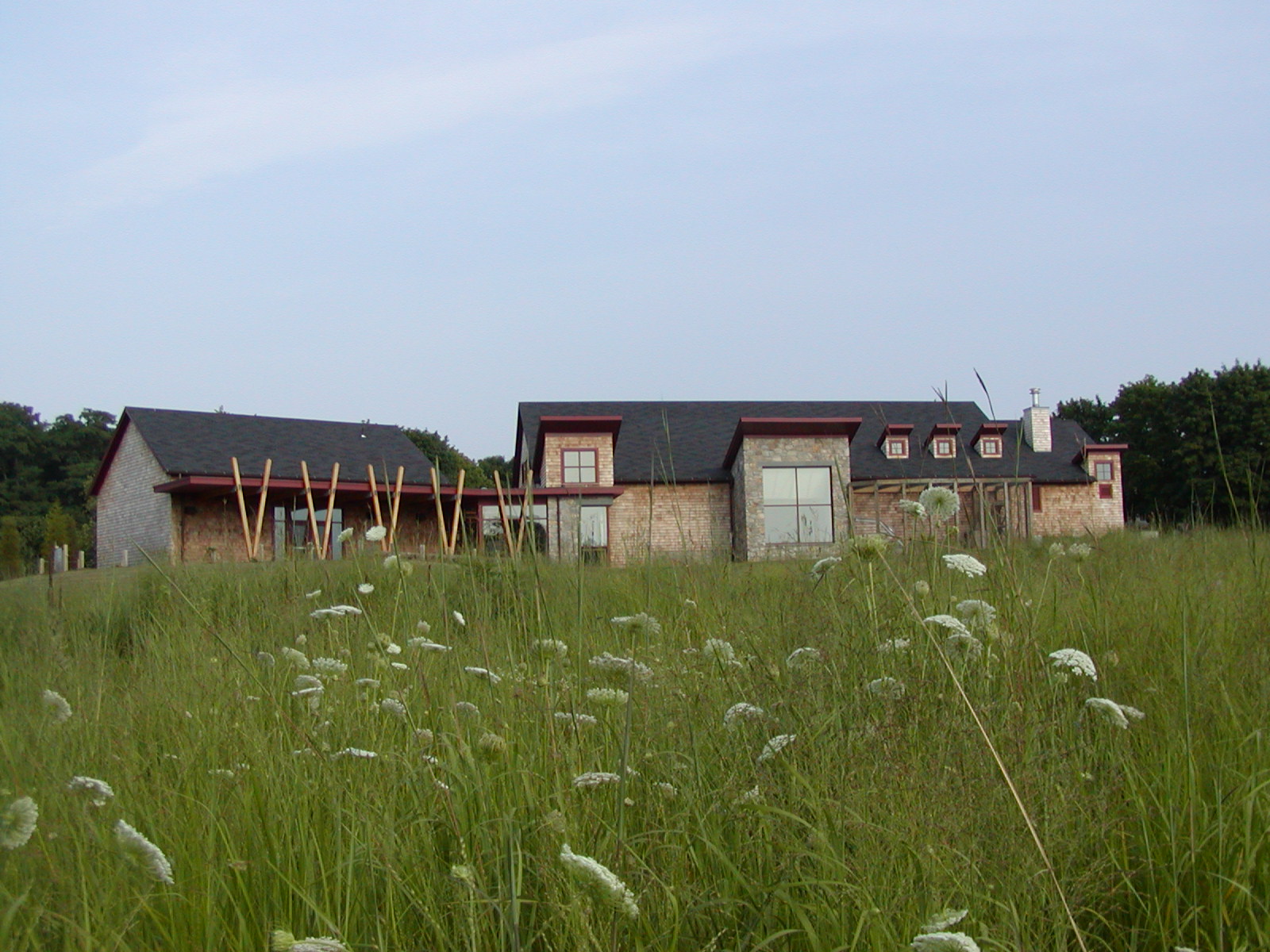 The Environmentel Education Center
Claire D. McIntosh Wildlife Refuge
and the Nature Center and Aquarium
(401) 949-5454
Claire D. McIntosh Wildlife Refuge Trail Map
The 28 acres comprising the Claire D. McIntosh Wildlife Refuge are home to the Audubon's award-winning Nature Center and Aquarium in Bristol, where educational and refuge programs are offered year-round. The fields, woods, wetlands and the boardwalk to the shore of Narragansett Bay present the visitor with a wide variety of habitats for nature study and observation that reflect the center's Smithsonian-quality exhibits and dioramas.
This land once belonged to the DesLauriers family, who were well known in Bristol in the early 1900s. At that time, most of the property was a family farm where corn and other crops were grown. Claire was the second of two children, born in 1915. She grew up in the family home at 1389 Hope Street, and also spent most of her adult life there (the house is still in its original location, but does not belong to Audubon). Claire's husband died long before she did and they had no children. A licensed practical nurse and a private duty nurse, Claire had a very strong love of animals and nature and at her death in 1992 left the 25 acres of family land to Audubon, hoping that others would enjoy its wildlife and natural beauty as much as she did during her lifetime. Her will also created the Norman A. DesLauriers memorial fund to endow the property. Norman, her only brother, was killed in action in WWII.
We encourage proper use of the refuge and stewardship of the gifts it offers us to enjoy.  The following are prohibited from the refuge: dogs, horses and other pets; picking or collecting of anything besides litter; picnicking or camping; all vehicles (including bicycles) beyond the parking lot; excessive noisemaking; and alcoholic beverages. 
Claire D. McIntosh Wildlife Refuge and the Nature Center and Aquarium is one of four birthday party locations!