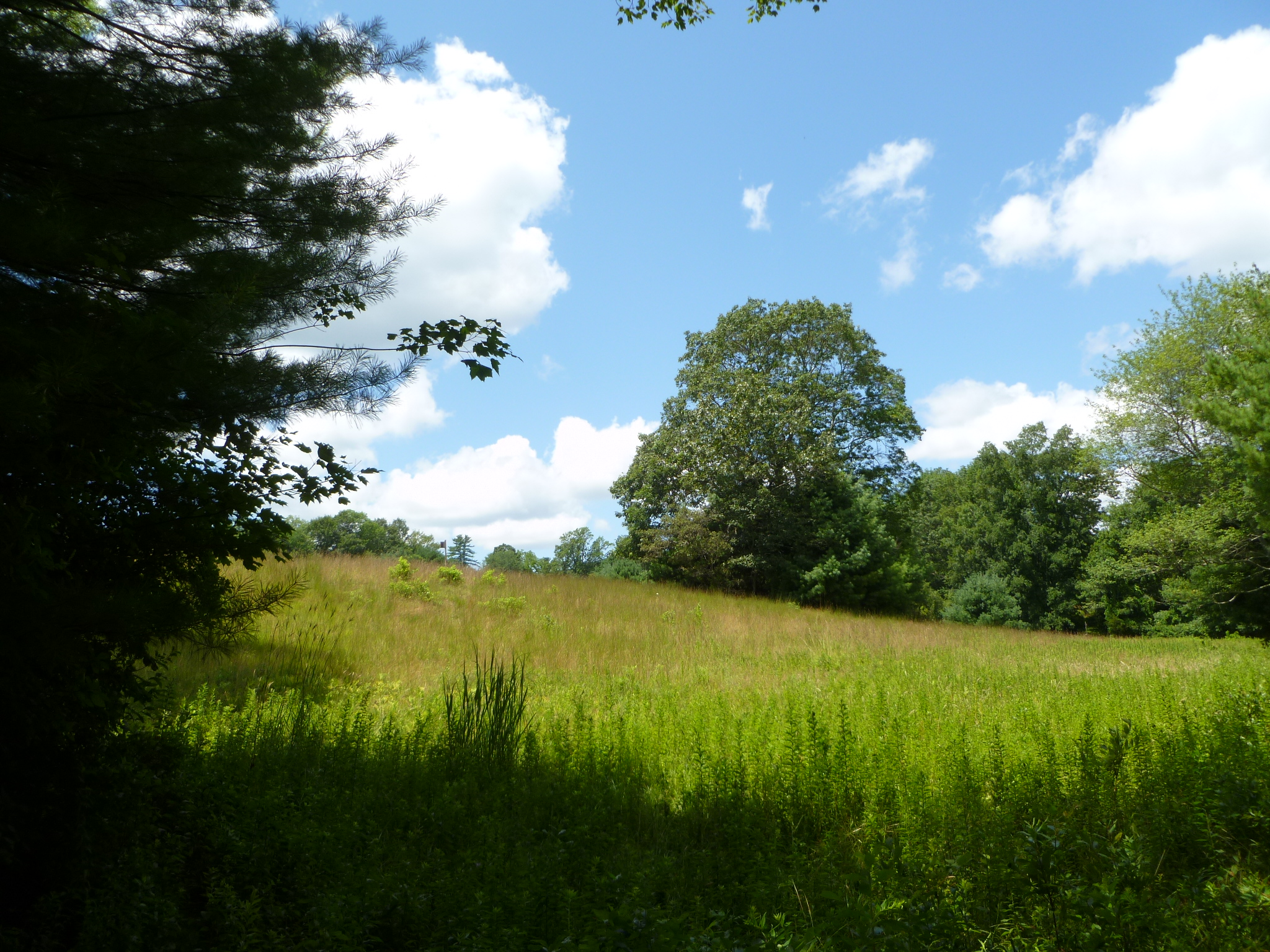 Fisherville Brooks Wildlife Refuge
Fisherville Brook Wildlife Refuge
Pardon Joslin Road, Exeter, RI
(401) 295-8283
Fisherville Brook Wildlife Refuge Trail Map
 
Fisherville Brook Wildlife Refuge in Exeter, has a grand history, and is a great pride to Audubon Society of Rhode Island. It contains 1013 acres of fields, diverse forest habitats, pond, streams (including a lovely waterfall), and a historic cemetery. Easy access via Route 102, ample parking, wonderful scenery, towering white pines and pleasant hiking make Fisherville well worth the visit. The refuge abounds with diverse habitats ranging from white cedar swamps to upland beech forests. Fisherville's unusual "kettle holes," dotting the landscape, were created 18,000 years ago when chunks of ice broke free from the glacier that covered the entire state. The indentations were filled by glacial melt water, which, once melted, left these kettles.
We encourage proper use of the refuge and stewardship of the gifts it offers us to enjoy.  The following are prohibited from the refuge: dogs, horses and other pets; picking or collecting of anything besides litter; picnicking or camping; all vehicles (including bicycles) beyond the parking lot; excessive noisemaking; and alcoholic beverages. 
Fisherville Brook Wildlife Refuge is one of four birthday party locations!
DIRECTIONS: 
Pardon Joslin Road can only be accessed by these directions, GPS, Google Maps and other mobile directions are not accurate due to the road conditions. Please follow these directions to arrive safely at the wildlife refuge:
Take Route 95 to Route 4 to Route 102 north. Turn right onto Widow Sweets Road (just after the Exeter's Town Clerk's Office and across from Anderson's Place). Take second right onto Pardon Joslin Road (a dirt road). Travel approximately 1 mile. Parking lot is on the right side of road by a large Fisherville Brook Wildlife Refuge sign.