Intro to Beekeeping: Beekeeping Basics and More!
Six Week Series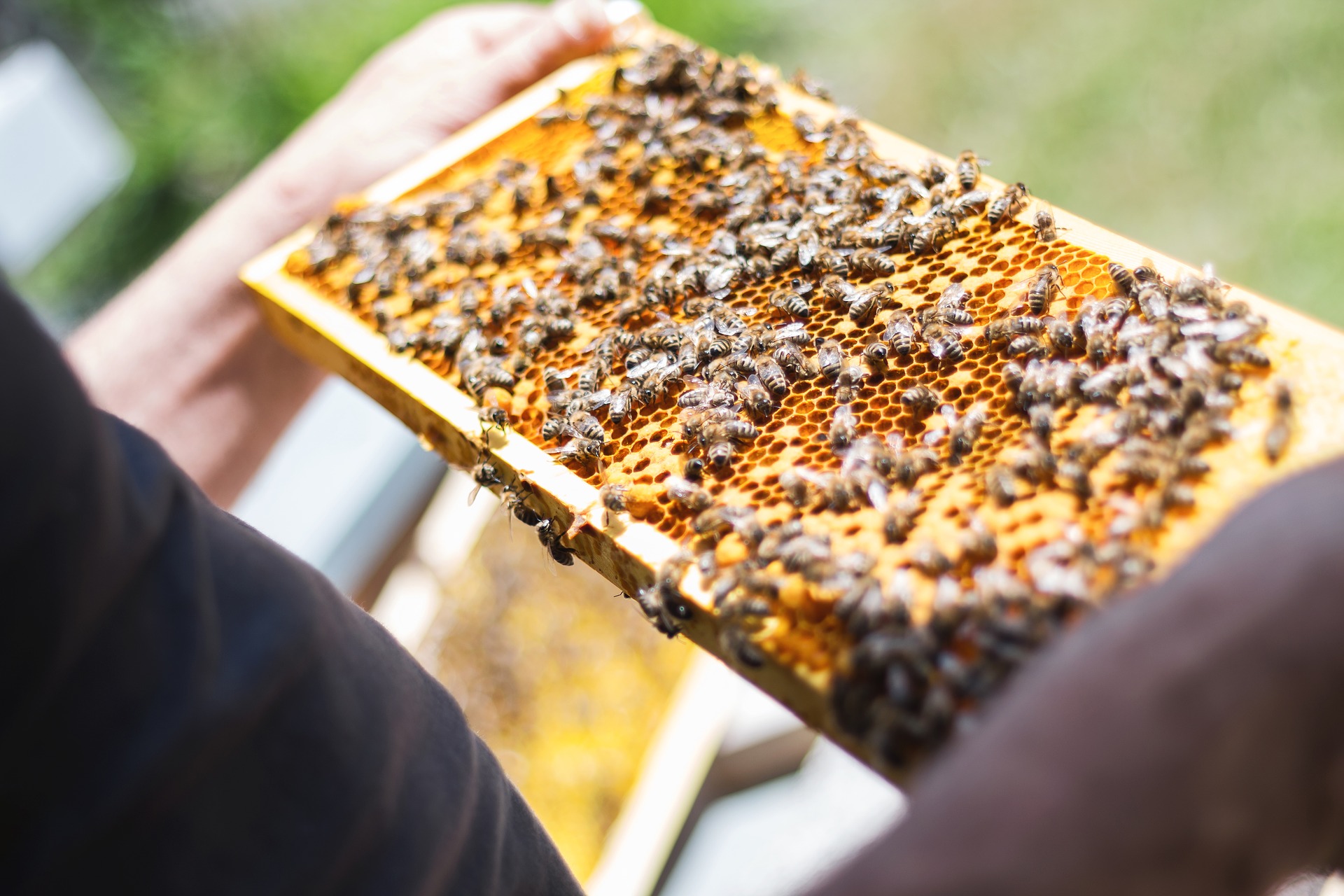 Looking for a way to do your part to help pollinators? Join us for our popular beekeeping class!  In this six-session course you'll learn the basics from local beekeeper Kevin England. From honeybee health to equipment and hive construction, this course will provide the details to get started with backyard beekeeping. Participants will also receive "The Backyard Beekeeper" by Kim Flottum.  Find out why there is so much "buzz" about bees!
Audubon Nature Center and Aquarium, 1401 Hope Street, Bristol, RI; October 7, 21, 28, December 9, 16, 23, 2018; 2:00-4:30 pm; Program Fee for six-week session: $65/member, $72/non-member. Ages: Adult.

Your Instructor:
Kevin P. England, is a retired Director of Environmental Health, and Safety. He has a bachelor's degree in Chemistry from Providence College, an MBA in Management and a CAGS in Computer Science from Bryant University. He attended Johnson & Wales Graduate School Doctor of Education ABD (all but dissertation).
He, and his wife Cheryl (also a PC graduate), volunteered for years in the early 1990s at Plimoth Plantation, mostly in Horticulture and maintenance of the village gardens, but also studied the same coursework as the full-time interpreters at the Plantation in the areas of herbal medicine, bread baking and hearth cooking, horticulture, and wardrobe (they both made an entire wardrobe of period correct museum quality clothing under the guidance of the Plimoth Plantation Wardrobe staff). Kevin for the past 5 years has taught Beginner and Advanced Beekeeping at the Plantation and donated the bees and hive equipment for the honeybee portion of a new exhibit at the Plantation called "Butterflies and Bees". He teaches Beginner Beekeeping at the RI Audubon Society. Currently there are 4 hives, all with queens raised from eggs at the site, and locally mated. He has articles published on beekeeping in the early colonial era.
Kevin is a Mayflower Descendant of George Soule. Kevin & Cheryl live in Providence, RI with a Ring-necked Dove "Pious", two Papillons "Bones & Roy" (show dogs), and about 180-250,000 honeybees (in the summer; the number of bees decreases to about 80-100,000 in the winter). And a host of migrant hummingbirds, and year round songbirds, Downy Woodpeckers and other woodpeckers, occasional wild turkey (not in the bottle!), and a ravenous Coopers hawk (female) who use to terrorize the on the property chickens (I no longer have them), and thins the song bird population considerably each year. She is very large and has been in the area and on the property (including the back porch for 3 years – from the time she was born).