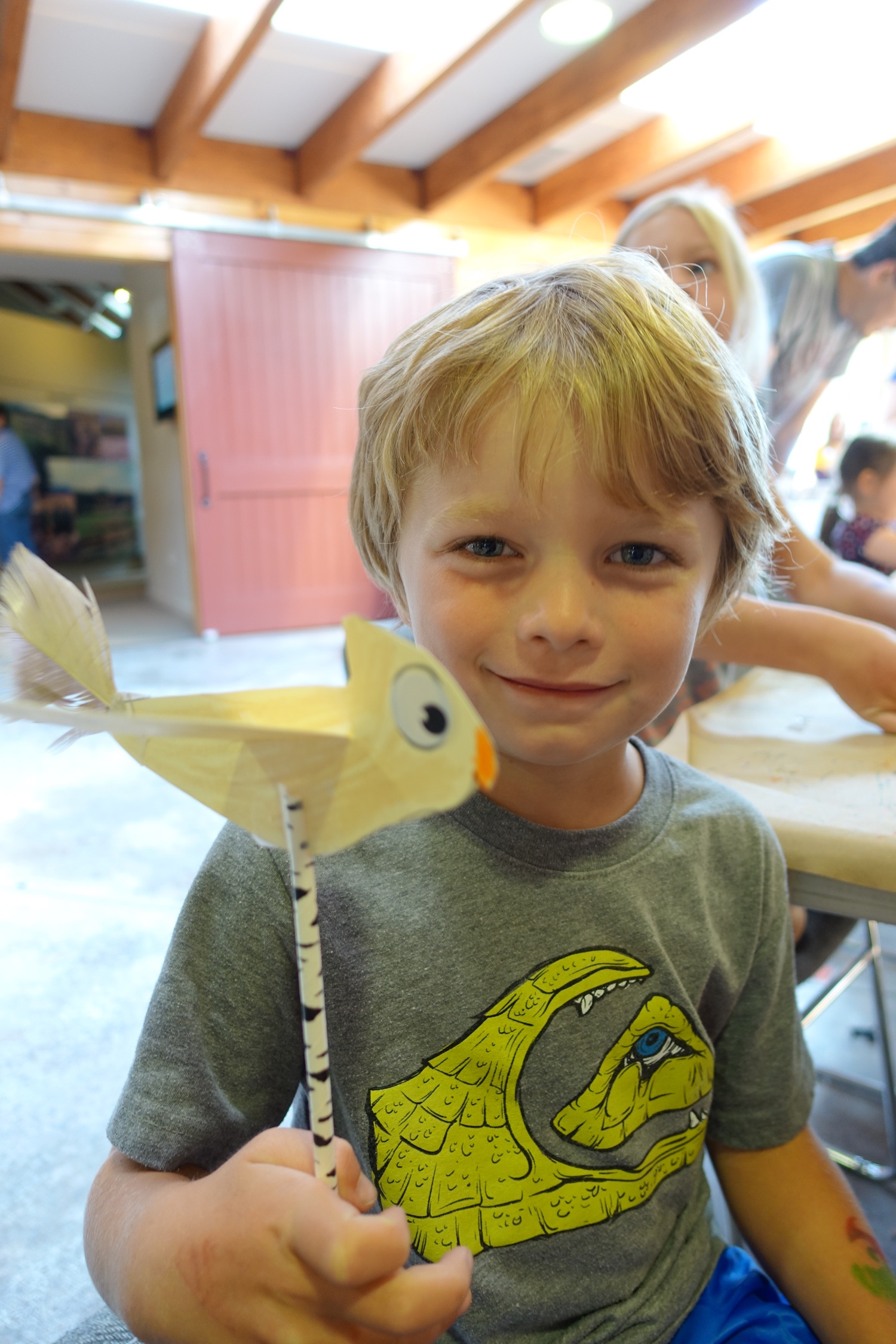 February School Vacation Nature Activities
Don't know what to do with the family during the February school vacation break? Audubon is the solution! Come meet some awesome owls, hawks, turtles and other cool critters! Vacation week is WILD at Audubon, so bring the kids and join the fun.
Nature Center and Aquarium, Bristol, RI

Bristol, RI

Nature Center and Aquarium
1401 Hope Street
February 17 – 21, 2020; 10:00 am – 2:00 pm

Free with admission. Registration is not required. See each day's special program theme below the schedule!

Daily Schedule:
10:00 am - 2:00 pm: Nature Crafts
10:30 am: Nature Story
11:00 am: Special programs and activities*
1:30 pm: Animal Interview
2:30 pm: Nature Story

*The following special programs are available each day at 11:00 am and are recommended for children ages 6+:

February 17: Audubon Treasure Hunt
Bundle up and head outside to crack some clues on this chilly adventure.

February 18: Nature Games
Come play a variety of nature games with Audubon!

February 19: Amazing Owls
Learn all about these incredible birds and find out which ones live in Rhode Island.

February 20: Wind & Waves
Why do some things float and some things sink? Come learn all about wind and waves and see if you can build your own floating vessel.

February 21: Fantastic Fish
Learn about the ancient Japanese art of fish printing and see if you can master this art form.

Registration is not required. Ages: All. Free with Admission: Admission: Members (2 adults and up to 4 children) free; Non-Member Adults $6.00; Non-Member Senior $5.00; Non-Member Child (4-12) $4.00; Children 3 and under free.

Powder Mill Ledges Wildlife Refuge, Smithfield, RI

Smithfield, RI

Powder Mill Ledges Wildlife Refuge
12 Sanderson Rd, Smithfield, RI

Registration required for each program (click the title to register).

Nature Tales: The Ox Cart Man (with Colonial Games and Craft)
Come hear the tales of the Ox-Cart Man and learn about what life was like at Powder Mill Ledges two hundred years ago. Then try your hand at some Colonial-era skills and games.

Colonial Candle Making
Come make an old fashioned hand-dipped candle.

For Goodness Snakes
Snakes are smooth, slinky, amazing animals. Come hear a fantastical tale about a very special snake, named Kartusch, who teaches some furry creatures about being patient and using their senses. After the story, we will meet a live snake visitor.

Big Owl, Little Owl
Come and meet two live raptors - a Great Horned Owl and an Eastern Screech Owl. They are very different in size but equally fascinating. Find out about the lives of these amazing birds and have the opportunity to touch preserved feathers, wings and talons.

Nature Tales: Fred's TV (Story and Make a Birdfeeder)
Fred is frustrated when his TV breaks, but in the days following, he discovers some amazing things are happening in his yard! After the story, make a bird feeder to take home.

Just a Dream (Nature Story and Planting seeds)
After dreaming of a polluted future, a little boy wakes to find out it's not too late to make a difference. After the story, plant a seed to take home and watch it grow.

Family Winter Walk
Bundle up and join Audubon for a wild and wooly winter walk at Powder Mill Ledges Wildlife Refuge. Look for animal tracks and signs of the season on this easy hike. Please dress for cold weather and wear warm shoes or boots, mittens and a hat.