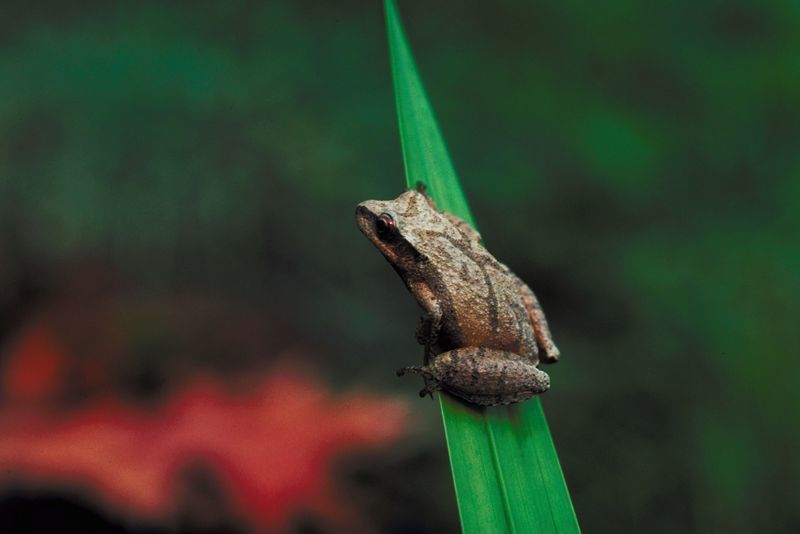 April School Vacation Nature Activities
Three Locations: Bristol and Smithfield, RI and Seekonk, MA
Get the kids outside in April! Come to Audubon for outdoor explorations at the pond and shore, get up-close with cool critters, take an evening hike to listen for nocturnal animals, and more. Audubon offers plenty of fun to keep the kids engaged during April School Vacation Week, come join the fun!
Note: Per RI state guidelines, Audubon will no longer require masks for adults and children, over 5 years old, that have been fully vaccinated. Those that have not been vaccinated and children who cannot be vaccinated (between the ages of 2-5) will be asked to wear a mask. As always, children under the age of 2 are not required to wear a mask. 
Seekonk, MA

Caratunk Wildlife Refuge
301 Brown Avenue, Seekonk, MA

Registration required for each program. Program fees vary. Click the program titles for details and to register.

Birding for Kids
Tuesday, April 19; 9:30 – 11:00 am
Come learn to identify local year-round birds and a few migratory species through sight and sound, as well as how to use binoculars, field guides, and phone apps. Families explore the trails of Caratunk and discover the world of birding! Dress for the weather and bring a mask. Binoculars will be available to borrow. Parents must accompany children. Fee: $5/member child; $7/non-member child. Ages: 7 and up.

A Froggy Night at Caratunk
Friday, April 22; 6:30 - 8:30 pm
Listen to the calls of spring peepers and wood frogs found in the wetlands. You might hear owls and see deer, too! Be sure to dress for the weather and bring a flashlight. Fee: $10/member adult, $5/member child; $14/non-member adult, $7/non-member child. Ages: 5 and up.
Smithfield, RI

Powder Mill Ledges Wildlife Refuge
12 Sanderson Rd, Smithfield, RI

Registration required for each program. Program fees vary. Click the program titles for details and to register.

Tuesday, April 19

Leo the Lightning Bug and Glow-in-the-Dark Firefly Craft
11:00 am-12:00 pm
Young Leo the lightning bug is learning how to glow. Come hear his story and make a glow-in-the-dark firefly craft to take home.

Life Under a Log: A Hunt for Mini-beasts
2:00-3:30 pm
There are few purer childhood experiences than exploring in the woods and fields. Come romp through the woods and learn about what animals make their homes under the logs and rocks and bark. Dress for dirt and avoid any insect repellent or sunscreen on the hands as we will be seeking and touching small creatures.

Audubon Mythbusters: The Truth is Better than Fiction | Virtual Program
7:00-8:30 pm
Are owls blind in the daytime? Are snakes slimy? Can you remove the poison from a poisonous mushroom? Audubon naturalists have heard all these questions and know the answers! Join an evening of humor, anecdotes, and truth. If you have questions about nature, this is a perfect time to get answers from experienced naturalists. Participants will be sent the Zoom link in advance.

Wednesday, April 20

Make and Take: Birdfeeders
11:00 am-12:00 pm
Invite your local feathered friends to dinner by making a couple of simple bird feeders to take home. All materials will be provided. Dress for mess. Note for those with allergies, birdseed used may contain peanut or tree nut pieces.

Raptor Encounter with Audubon
2:00-3:30 pm
Join Audubon for a live raptor meet and greet with an owl and a hawk. Compare a diurnal (daytime) hawk and a nocturnal (nighttime) owl. How are they different?

Mysterious Sounds of the Night
6:30 – 8:30 pm
Are you curious about all the hoots, hollers, trills, grunts, barks, and buzzes that you hear in the woods at night? Come to this evening program to learn about nocturnal animal sounds. Start with a fun, interactive quiz on nocturnal animals, and then take a stroll around the refuge to listen and look for critters. Dress for walking at night, bring a flashlight, and wear sturdy shoes. The trail has a slight incline and some rocks.

Thursday, April 21

Toad-ally Awesome!
11:00 am-12:00 pm
Toads and frogs are awesome amphibians! Hear a toad story, make a hop-toad craft, and meet a live tree frog and giant marine toad.

Playing with Plants
2:00-3:30 pm
Plants are vital to our survival. They are also fun to play with! Come learn the ins and outs of plants and discover where our food comes from. Make "seed bombs," plant a baggie garden, and dissect some fruits, veggies, nuts, and flowers. All materials provided.

Friday, April 22

Pond Exploration
11:00 am-12:30 pm
You may know that frogs and ducks and turtles live near ponds, but have you ever looked for the small creatures that live in the mud and skate across the water surface? Come along on this search for ALL the life of a pond. Using nets and magnifiers, check out pond plants and animals that often elude the naked eye. Come dressed for mud and wet (water boots recommended). This program is designed for adults and children alike.

Bristol, RI

The Audubon Nature Center and Aquarium
1401 Hope Street, Bristol, RI

Free with admission*. Registration is not required for most programs. See each day's special program theme below the schedule!

Daily Schedule:
10:00 am - 3:00 pm Nature Crafts
10:00 am: Nature Story
11:00 am: Animal Interview
1:00 pm: Special Program (see below)**
2:30 pm: Animal Interview

**The following special programs are available each day at 1:00 pm and are recommended for children ages 6+:

Monday, April 18: Shore Exploration
Join an Audubon naturalist for a walk down to the shore. Look for small creatures, learn about tides, and more! Please dress appropriately.

Tuesday, April 19: Natural Bookmark
Create a one-of-a-kind bookmark by laminating leaves, flowers, and other natural items. All materials provided.

Wednesday, April 20: Cartooning with Jerry Shippee
Registration Required
Come learn to cartoon in a special program with the artist and author of Audubon's coloring book. Participants will create three bird cartoons. Program for ages 8 and up, advance registration is required. Register through the events calendar at asri.org/calendar.

Thursday, April 21: Wetland Exploration
Take a walk down to the freshwater wetland and explore the critters that live there. Who might be awake this time of year and who might still be sleeping? (Children will not be getting wet).

Friday, April 22: Turtle Races
Meet some of Audubon's animal ambassadors and learn about how turtles survive. Watch them run a race! Are turtles as slow as people think they are? Who will win?

*Free with Admission: Members (2 adults and up to 4 children) free; Non-Member Adults $6.00; Non-Member Senior $5.00; Non-Member Child (4-12) $4.00; Children 3 and under free. Registration is not required. Ages: All.

Note: The Nature Center and Aquarium will be open from 9:30 am - 4:30 pm from April 18-22, 2022 for school vacation week.