Eligibility, Judging & Prizes
Eligibility and Judging:
Winning photographs will be selected by Audubon Society of Rhode Island staff and team of esteemed judges based on originality, technical excellence, composition, overall impact and artistic merit. A panel of professional photographers will act as judges and shall determine eligibility with sole and absolute discretion. All decisions made by the judges are final.
Some participants may be asked to submit additional information about the photographs to accompany images for publication use.
The following will be selected by the contest judges
Two Grand Prize Winners (one Adult and one youth).
Up to 30 Honorable Mentions (up to 15 adults and 15 youth).
Entries must originate in digital jpg. files and be submitted electronically. Submissions may be watermarked if desired, but the watermark should be inconspicuous enough to not interfere with the judging of the photo. A watermarked photo might not be honored by the competition (at the judges sole discretion) if the photographer is unable or unavailable to provide a pristine, watermark-free version of the image when asked.
Deadlines:
Online entries can be uploaded starting 12:01 am Eastern Standard Time on June 1, 2017. Deadline for submitting entries is 11:59 pm EST on October 31, 2017.
Entrants may be asked to supplement their submission (such as a paragraph about their photo, the highest resolution version of their photo, or a watermark-free version of their photo) anytime on or after October 31, 2017. Finalists will be announced on or before December 1, 2017.
Audubon Society of Rhode Island reserves the right to adjust any deadline(s) as the result of causes beyond its immediate control.
Prizes:
The two Grand Prize Winners will have their photographs featured on the cover of one of Audubon Society of Rhode Island's publications in 2018.  Images will also be displayed on the Audubon Society of Rhode Island web site.  
The two Grand Prize winners will receive a free one-year of membership to the Audubon Society of Rhode Island.
The two Grand Prize Winners and all honorable mention winning entries will be acknowledged through large-screen display at both the Audubon Environmental Education Center in Bristol and Audubon Society of Rhode Island Headquarters in Smithfield, RI and displayed on the Audubon website.
All winning photographers and honorable mention winners will receive an award certificate from Audubon Society of Rhode Island.
Audubon Environmental Education Center
Visit Rhode Island's largest nature center and aquarium!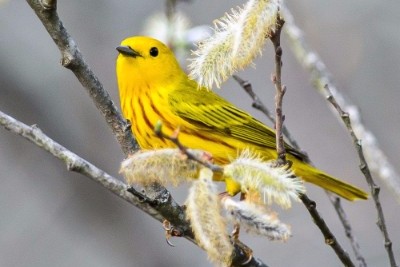 Birding in Rhode Island
Stay involved with Audubon's birding programs and resources
Invincible Audubon
Superheroes Wanted!
The challenges affecting today's environment are on the rise. To remain a strong, independent voice for nature, we need a secure source of revenue. Our goal is to make Audubon invincible.