Help Your Local Pollinators
From your backyard to the larger community, there are many ways you can get involved and help our local pollinators.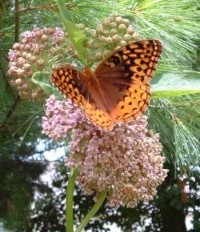 Participate in Audubon's Pollinator Programs
Learn about and participate in Audubon Society of Rhode Island pollinator events such as the 2018 Butterfly Count, National Pollinator Week, and more! 
View the Program and Event Calendar
---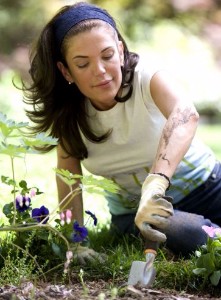 Plant a Pollinator Garden
Pollinator gardens are not only beautiful but they also provide these insects with a critical food source and habitat. When creating a pollinator garden there are a few things to consider:
1) Try to plant native species. Pick a collection of plants so there are blooms throughout the growing season.
2) Know your landscape. Understanding the needs of the plant species and the characteristics of the landscape is crucial to creating a pollinator garden that will last. Check your plant's requirements for light availability and soil moisture and match these with what is available in your landscape.
The Xerces Society has excellent information and resources on gardening for pollinators.
---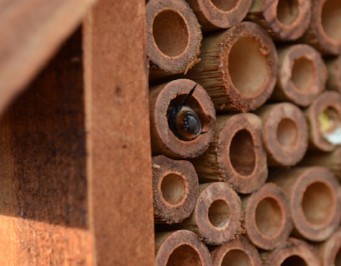 Enhance Bee Habitat
One of the best things you can do for pollinator habitat is leave some of your yard undisturbed. Longer grass, fallen branches, and good safe soils all provide pollinators with shelter. If leaving your yard undisturbed isn't an option for you, there are still other ways to help support pollinator habitat. You can help by creating or purchasing bee boxes.
Visit Xerces Society's website for fact sheets on enhancing nests for native bees.
---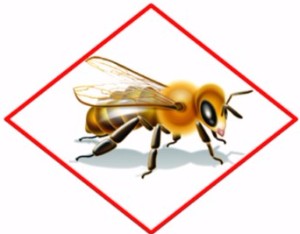 Avoid Using Pesticides
Most insecticides (and a handful of fungicides and herbicides) kill bees directly. Many have sublethal effects that reduce the number of offspring a female bee can produce. And the interactions between different types of pesticides is not well understood.
When you must use pesticides, apply so that they have minimal impact on nearby plants and maintain buffer zones between sprayed areas and nearby natural habitat. Do not apply pesticides when plants are in bloom. Apply during the night or when temperatures are cool and pollinators are less active.
---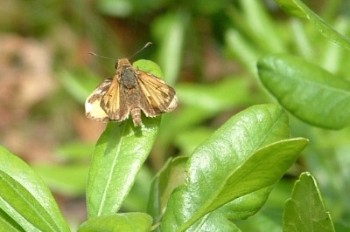 Participate in Citizen Science
There is little data available on pollinator populations in Rhode Island. You can help by joining the Audubon Society of Rhode Island's Annual Butterfly Count. Check back in the spring for the 2018 Butterfly Count dates!
---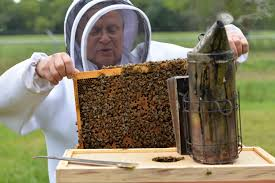 Become a Beekeeper
Becoming a beekeeper is an amazing way to preserve bees! Beekeepers must register with the RI Department of Environmental Management and should take classes to learn how to effectively treat bee diseases. Rhode Island Beekeeper Association has programs, mentors and many other resources for the novice and experienced beekeeper. 
---
The Pollinator Working Group - Stay Updated on Legislative Happenings
Recognizing the importance of pollinators and the extreme stresses they face, the Rhode Island House of Representatives directed the RI Department of Environmental Management to create the Pollinator Working Group in 2016.
Audubon is a member of the Pollinator Working Group and provides administrative and logistical support for the group.
The RI Department of Environmental Management maintains a web site for the Working Group - access the site here and check it frequently for updates on legislation regarding pollinators.