---
Thank you to our 2022 Raptor Weekend volunteers and sponsors – and of course all those who attended!
Please take the 2022 survey and share your experience:
---
New England's Largest Celebration of Birds of Prey

They are coming! Amazing birds of prey with long sharp talons, hooked beaks, and highly developed eyesight and hearing are descending upon Audubon this fall. They're raptors, the superior hunters of the avian world. Many species of these formidable and striking birds will be at the Audubon Nature Center and Aquarium in Bristol, Rhode Island on September 9 and 10, 2023 from 10 AM - 4 PM for Raptor Weekend 2023.

Eagles, owls, hawks and falcons will be featured in live presentations, educational programs and activities for bird enthusiasts of all ages. Audubon presents a unique opportunity for visitors to get up-close with many species and learn about raptors and their adaptations in this engaging, family-friendly weekend event.
---
Make the Most of Raptor Weekend


Raptor Weekend is a family-friendly, rain or shine event!
Frequently Asked Questions

Everything you need to know about Raptor Weekend can be found on our event FAQ page! If you still have questions, feel free to contact us.

Volunteer at Raptor Weekend

Help make this event a hoot! With help from our volunteers, New England's largest celebration of raptors is made possible. Join us for this exciting and unique volunteer opportunity; help with games, activities, crafts, and more!
---
2022 Schedule of Events
Plus, learn more about our presenters below! Event information and schedule are subject to change.
Saturday, September 10

9:45 - 10:00 am  | Land Honoring by Sachem Tracey Dancing Star Brown of the Pokanoket Tribe Pokanoket Nation

10:00 - 10:45 am  | Raptor Ambassadors by Blue Moon Raptors

11:00 - 11:45 am  |  Eagle and Raptor Presentation by Horizon Wings

12:15 - 1:00 pm  |  Raptor Ambassadors by Blue Moon Raptors

1:00 - 1:30 pm  |  Nature Family Sing-A-Long by Audubon Educators Tracey Hall and Lisa Maloney (Pollinator Garden)

1:30 - 2:15 pm  |  Eagle and Raptor Presentation by Horizon Wings

2:30 - 3:00  |  Raptors: Evolution, Natural History & Conservation lecture by Dr. Charles Clarkson (Auditorium)

2:45 - 3:30 pm  |  RI Audubon Raptor Presentation

Sunday, September 11

10:15 - 11:00 am  |  Who's Watching You? Owls of the World by Eyes on Owls

11:00 - 11:30 am  |  Nature Family Sing-A-Long by Audubon Educators Tracey Hall and Lisa Maloney (Pollinator Garden)

11:30 am - 12:15 pm  |  Hawks, Falcons and Owls! by Christine's Critters

12:30 - 1:00 pm  |  Raptor Jeopardy- Adult Activity: test your knowledge, have fun and win prizes (Auditorium)

1:00 - 1:45 pm  |  Hawks, Falcons and Owls! by Christine's Critters

2:00 - 2:45 pm  |  Who's Watching You? Owls of the World by Eyes on Owls

3:00 - 3:45 pm  |  RI Audubon Raptor Presentation
---
Explore the 2022 Raptor Weekend Presenters, Artists, & Lecturers


Click on each photo for more information!
Audubon Society of RI

Audubon currently cares for 12 birds, including owls, hawks and a raven. Their extraordinary adaptations are sure to fascinate both children and adults alike. In addition to close-up visits from feathered friends, participants learn about raptor behaviors, predators, prey and habitats.

Blue Moon Raptors

Blue Moon Raptors was started by Rose Crisci in 2011. Our mission is to rehabilitate ill, injured, and orphaned birds of prey to return them back to their natural habitat where they will continue to enrich the environment. Along with rehabilitation, our goal at Blue Moon Raptors is to share the important role these raptors have in our ecosystem to help maintain the balance of nature with educational programs. We discuss what we can do to make a difference to preserve the environment so raptors may continue to enrich our planet. In doing such programs we hope to educate, and promote the protection of wildlife and our environment for future generations.

Dr. Charles Clarkson

Audubon Director of Avian Research Dr. Charles Clarkson will give a lecture on "Raptors: Evolution, Natural History and Conservation". During the presentation, we will review the global diversity of birds of prey, including their evolutionary history and geographic distribution as well as raptor diet, movement patterns and nesting habits. The major threats to wild raptor populations and the conservation status of our most imperiled species will be highlighted. A Q&A will follow the presentation, allowing time for you to further explore any of the concepts discussed or ask additional questions about hawks, eagles, owls and falcons.

Christine's Critters

Christine Peyreigne cares for injured and/or orphaned raptors. Whenever possible, she releases them into the wild after rehabilitation. In the summer of 2015, Christine rescued and rehabilitated Audubon's Red-tailed Hawk: Finn. Finn's injuries prevented his release and he now calls the Audubon Nature Center and Aquarium home.

Eyes on Owls

Marcia and Mark Wilson founded Eyes On Owls in 1994 as an educational enterprise that brings owls to schools and other groups to teach about these wild "neighbors" and their habitats.

Horizon Wings

Formed in 2001 by Mary-Beth Kaeser, Horizon Wings' mission is to rehabilitate birds of prey for release into the wild in order to maintain their population, and to educate the community to enhance awareness of the environment.

Ron Valiquette

Flying, Walking, and Other Odd Creatures of New England and Beyond
Photography Exhibit by Ron Valiquette

Ron Valiquette was introduced to photography when he was 14 years old by the photo editor of the Woonsocket Call. The editor acted as Ron's mentor for years and would publish his work on occasion in the newspaper. Originally focused on black and white landscapes, Ron now focuses on wildlife. His exhibit will primarily focus on images taken in New England, although a few will be included from his international travels.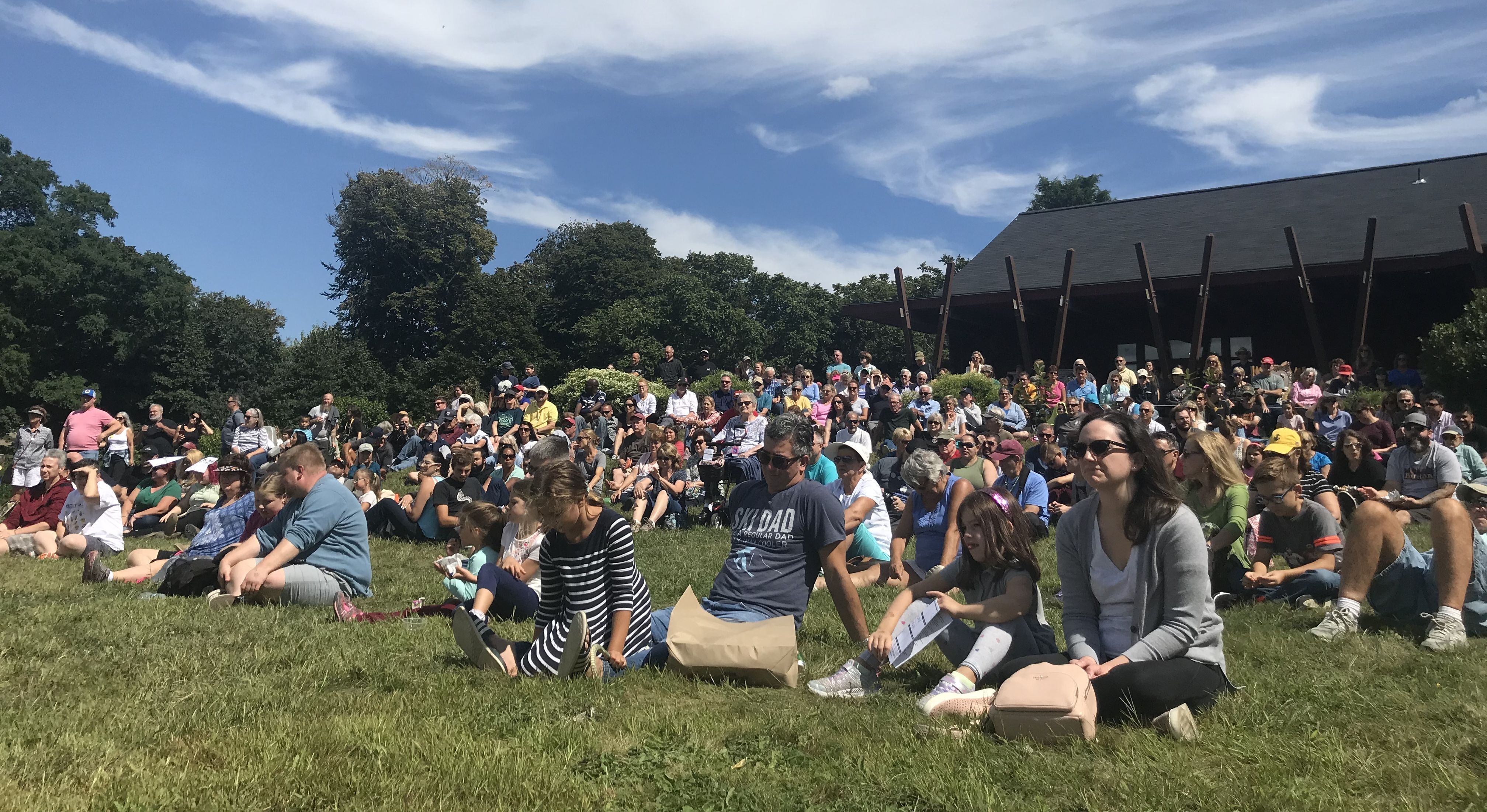 2022 Ticket Pricing*
All proceeds from Raptor Weekend benefit raptor care, school programs, and habitat conservation efforts by the Audubon Society of Rhode Island. Thank you for your support!
Early Bird Pricing: Save $1 on each ticket through August 12th! Raptor VIP Passes are excluded from the sale discount.
There will be on-site parking for $5, per availability. Visitors who ride their bike or take the bus to the event receive a Raptor Weekend Event button!
Tickets can be purchased in advance online or day-of at the event.
| | General Admission | Audubon Member Admission |
| --- | --- | --- |
| Adult | $17 | $14 |
| Adult Two-Day Pass | $30 | $24 |
| Child (Ages 3 & Under) | Free | Free |
| Child (Ages 4-12) | $12 | $10 |
| Child Two-Day Pass | $20 | $16 |
| Family Four Pack** | $55 | $45 |
| Raptor VIP Passes*** | $60 | $60 |
—
* Tickets subject to Eventbrite processing fees.
**Family Four Packs consist of two (2) Adult tickets and two (2) Child tickets.
***Show a little extra support! VIP tickets include admission, preferred seating under the main tent, free on-site parking. Limited to 40 VIP tickets each day.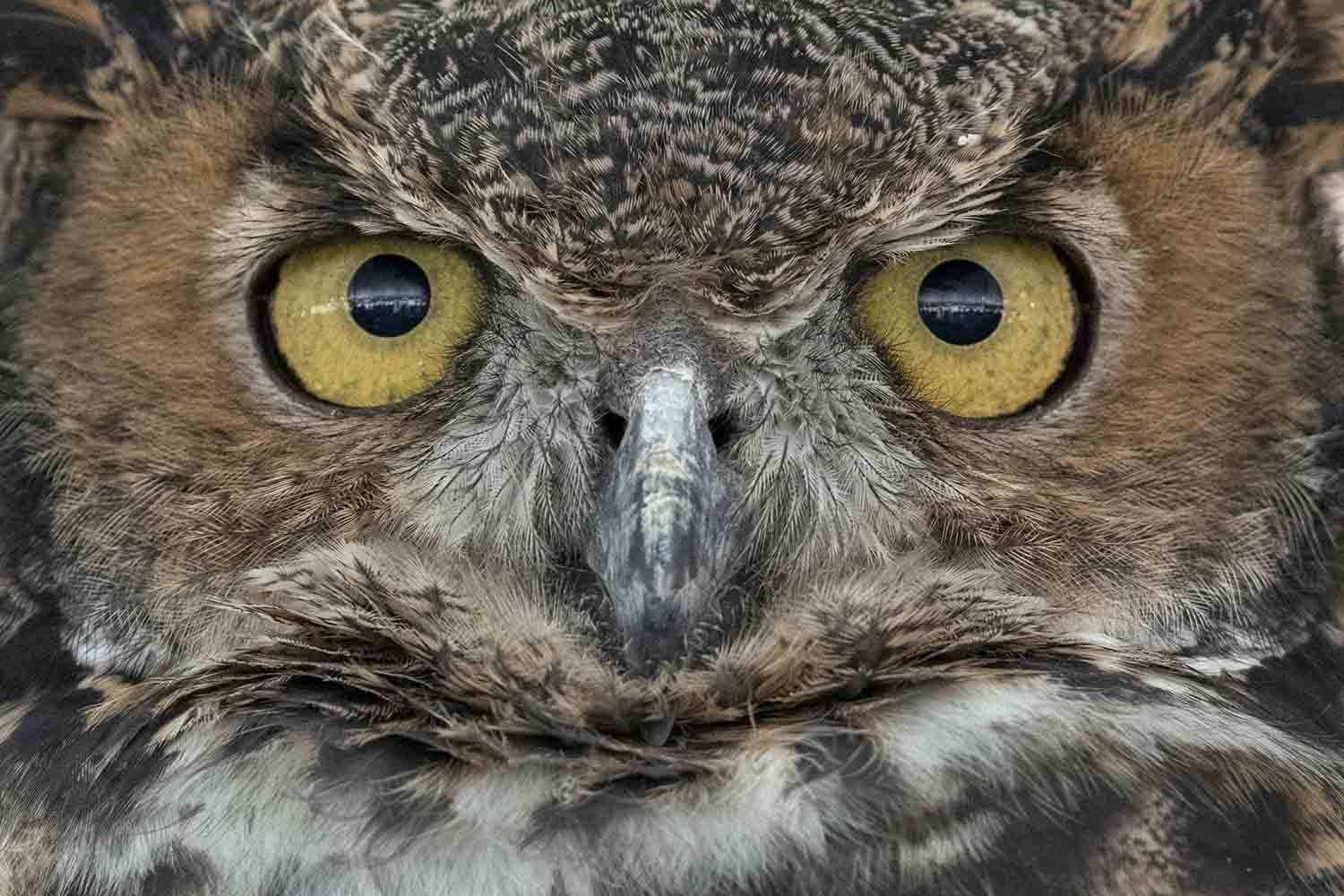 Thank You to our Sponsors!
To donate a raffle item or become a Raptor Weekend sponsor, please call (401) 949-5454 x3017.
---
Stay Connected
Tag and follow us on Facebook (@AudubonRI), Instagram and Twitter (@RIAudubon). Share your photos by using #RIAudubon and #RaptorWeekend!
Sign up for eWing, our email newsletter to learn about other exciting Audubon programs as well as natural history stories and news from Rhode Island.