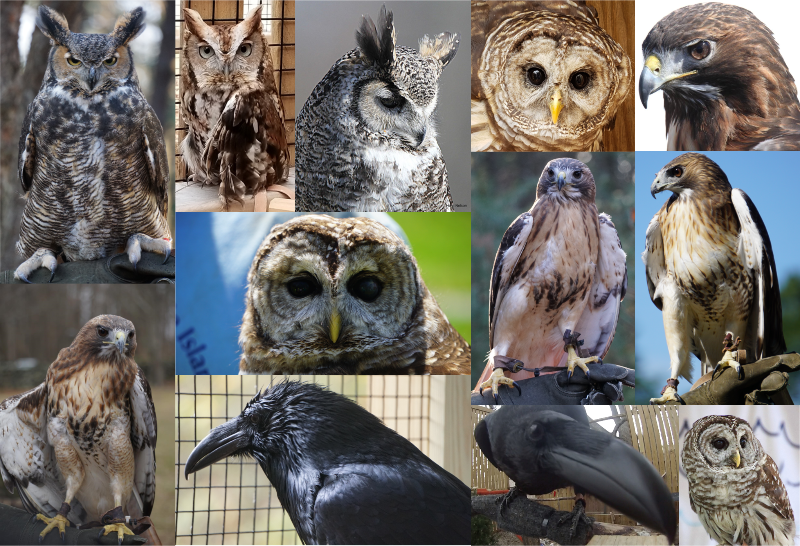 Audubon's Avian Ambassadors
For many decades, the Audubon Society of Rhode Island has dedicated both staff and resources to caring for raptors. Although Audubon is not licensed to rehabilitate wildlife, we work with rehabilitators across the Northeast to provide forever homes for previously injured birds. These avian ambassadors would not be able to survive if they were released back into the wild.
Audubon birds are provided with species-specific diets, training and enrichment. They live in custom aviaries that are designed in accordance with federal regulations. Audubon's raptor handlers are trained and experienced in the care of birds of prey, and are extremely passionate about their work and the birds they care for.