Volunteer Opportunities
The Audubon Society of Rhode Island is a non-profit environmental organization which relies on volunteer support. Opportunities to help Audubon include volunteering, community service and internships. We have fun, rewarding opportunities for people aged 16 and older.  Audubon partners with high schools, college groups, scout groups, fraternities & sororities, community service programs and corporate teams.
Check out our current opportunities below!
Not sure what position is right for you? Apply here and we'll find the perfect fit!
 
Other Opportunities:
Community Service   •   Internships
---
Special Events 
Throughout the year, Audubon hosts a variety of fun special events. Volunteers with varying skill sets help us make these events successful! Stay updated by joining our Volunteer Newsletter or contact jscoones@asri.org to learn more about upcoming events.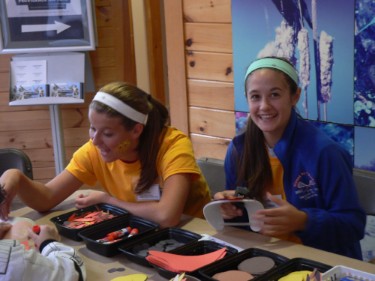 Following are the events we need help with this fall and winter:
Free Family Fun Day
December 2; Environmental Education Center in Bristol, RI.
Help kids create fun crafts! We will provide the materials and templates.
Christmas Tree Sale & Photos with Santa
December 2; Environmental Education Center in Bristol, RI.
Become a part of this fun tradition! Help at the craft and food tables and assist with tree sales.
Holiday Craft Fair
December 2; Powder Mill Ledges Wildlife Refuge and Audubon Headquarters in Smithfield, RI.
Help with registration, set-up / break-down, or dress up in costume!
December School Vacation Week
December 27-30; Environmental Education Center in Bristol, RI.
Each day will have a different fun, educational theme! Join us for one day or all. Help children at the craft table and assist with special games and activities.

---
Raptor Care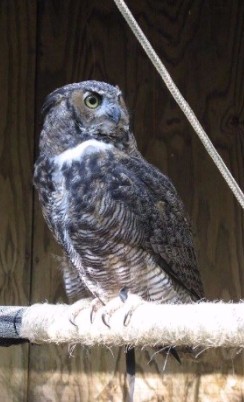 This opportunity is located at our Powder Mill Ledges Wildlife Refuge and headquarters in Smithfield. Please have prior experience caring for birds. This is an ongoing position with a commitment of one to two hours per week.

---
Environmental Education Center Volunteer
Join the team at our Environmental Education Center in Bristol, RI. Naturalists support the general operations of and guide visitors through the exhibits and trails, focusing on the local flora and fauna found on the refuge. You will also support the Center's education programs, special events and more, depending on your skills and interests. Training is provided but basic knowledge of the natural world is requested. Training will begin on December 3rd. Please have a love of nature and a willingness to interact with the public. 
This position is ongoing and we request a weekly commitment of three hours per week. A variety of shifts are available. Please be 18 or older.

---
Conservation Volunteer
Audubon's conservation programs gives you the opportunity to help Rhode Island's wildlife.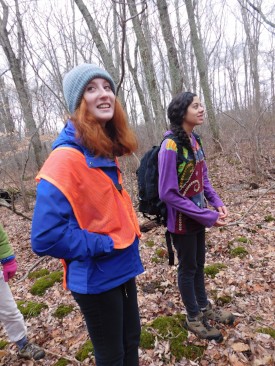 Wildlife Refuge Boundary Stewards
This fieldwork position involves walking the boundaries of Audubon's Wildlife Refuges and noting any discrepancies from the maps or boundary-related issues. Training will be conducted in October.
Wildlife Monitoring Assistant
Review images from our wildlife cameras.  Help us determine what animals are present on our wildlife refuges!
Osprey Monitoring
Training sessions will be held in March.
Osprey Data Assistant
Analyze data from observations posted by monitors.  Help decipher emerging trends.
Bluebird Box Monitoring
This opportunity will resume in the spring.
Annual Butterfly Count
This program will resume in June. Volunteers are needed to count butterflies and help compile data.

---
Intern with Audubon
Gain practical experience with a well-established conservation organization.  Please send your resume or questions to jscoones@asri.org or fill out the Internship Application (be sure to upload a copy of your resume and/or cover letter).
We offer internships in the following areas: 
Habitat Restoration
Collect / sort seeds of native pollinator plants.
Click here for the position description. 
Development / Fundraising
Conduct research, maintain databases, create annual appeals, participate in special events.
Click here for the position description.
Communications & Marketing
Gain experience with e-newsletters, news releases, media alerts.  Design flyers, develop PSAs and more!
Click here for the position description.
Information Technology (IT) Intern
Gain experience in staff support, systems integration, network administration, upgrades and hardware maintenance.
Click here for the position description
Finance (CURRENTLY FILLED)
This position will provide great experience in nonprofit finance, an understanding of business software, research and problem solving.
Click here for the position description

---
Community Service Through Audubon
We offer service opportunities for school-based, court-ordered, faith-based, family and corporate service needs.  Service opportunities are typically conducted at our headquarters in Smithfield or our Nature Center in Bristol.
Fulfill your community service with Audubon!