Volunteer Opportunities
The Audubon Society of Rhode Island is a non-profit environmental organization which relies on volunteer support. Opportunities to help Audubon include volunteering, community service and internships. We have fun, rewarding opportunities for people aged 16 and older.  Audubon partners with high schools, college groups, scout groups, fraternities & sororities, community service programs and corporate teams.
Other opportunities:
Community Service   •   Internships
---
Special Events 
Throughout the year, Audubon hosts a variety of special events.  We always need many volunteers with varying skill sets in order to make these events happen! Stay updated by joining our Volunteer Newsletter or contact jscoones@asri.org to learn more about upcoming events.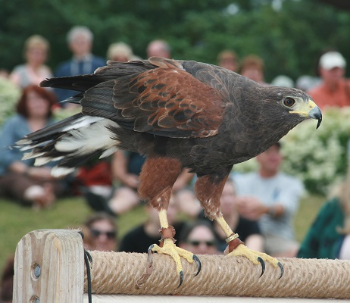 If you like festivals and care about wildlife, this is the volunteer opportunity for you! Eagles, Owls, Falcons and Hawks, formidable and magnificent predators of the sky, are headed to Bristol, Rhode Island. This event also features delicious food, fun games and fascinating presentations.
How can you help?
Run a game or activity such as talon grip, speed gun, sight & sound, raptor challenge, trail hunt and many more.

Help at the gift shop, raffle table, adopt-an-animal or craft table.

Show cars where to park.

Staff the Snack Shack

Staff the volunteer table, give breaks or hand out snacks.

Stencil faces and apply tattoos.
...And don't forget the free t-shirt!
Must be 16 or older to volunteer. Groups are welcome.
Contact Jon at jscoones@asri.org or 401-245-7500 x3044 for more information or to sign up.
Become a Raptor Weekend Volunteer Today
---
Summer Naturalist
      Audubon is accepting applications for Summer Naturalist positions at our Environmental Education Center in Bristol, RI. Naturalists guide visitors through the exhibits and trails, focusing on the local flora and fauna found on the refuge. Basic knowledge of the natural world is requested. Please have a love of nature and a willingness to interact with the public. 
We ask that you commit to a regular four-hour shift per week. Morning shifts are on Saturdays and Mondays. Afternoon shifts are Sundays and Tuesdays. Shifts from 10 am - 2 pm may also be available. Please be 16 or older.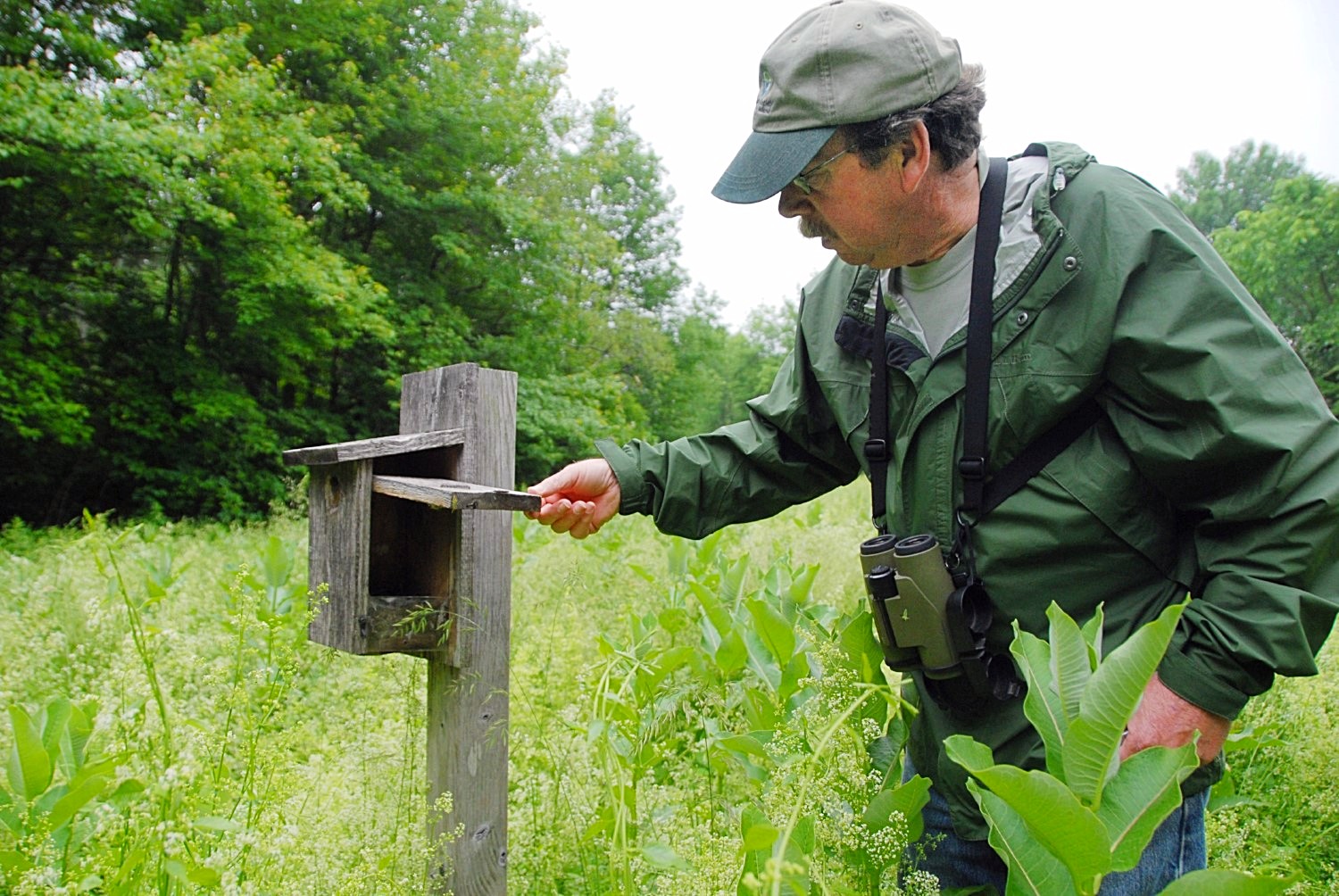 Citizen Science
Audubon has several projects which rely on citizen scientists: Click here to learn more.
Wildlife Refuge Support
    Refuge Volunteer (Bristol):  This position supports the Center's caretaker with various aspects of upkeep for the Center's 28 acre wildlife refuge.  This may include landscaping, trail maintenance, boardwalk repair, refuge clean-up, minor carpentry and other similar tasks. Work requires physical exertion and/or physical strain and the ability to lift 50 lbs.  Volunteers must be available at least one day a week between 9:30 am and 1:30 pm, Monday through Friday.
Gain practical experience with a well-established not-for-profit conservation organization.  Please send your resume or questions to jscoones@asri.org or fill out the Internship Application (be sure to upload a copy of your resume and/or cover letter).
We offer internships in the following areas: 
Conservation: Gain experience working on nearly 10,000 acres of wildlife refuges. Click here for the position description. 
Development / Fundraising:  Conduct research, maintain databases, create annual appeals, participate in special events. Click here for the position description.
Communications & Marketing: Gain experience with e-newsletters, news releases, media alerts.  Design flyers, develop PSAs and more! Click here for the position description.
Information Technology (IT) Intern: Gain experience in staff support, systems integration, network administration, upgrades and hardware maintenance. Click here for the position description
Finance: (CURRENTLY FILLED):  This position will provide great experience in nonprofit finance, an understanding of business software, research and problem solving. Click here for the position description
Community Service Through Audubon
We offer service opportunities for school-based, court-ordered, faith-based, family and corporate service needs.  Service opportunities are typically conducted at our headquarters in Smithfield or our Nature Center in Bristol.
Fulfill your community service with Audubon: Apply Here