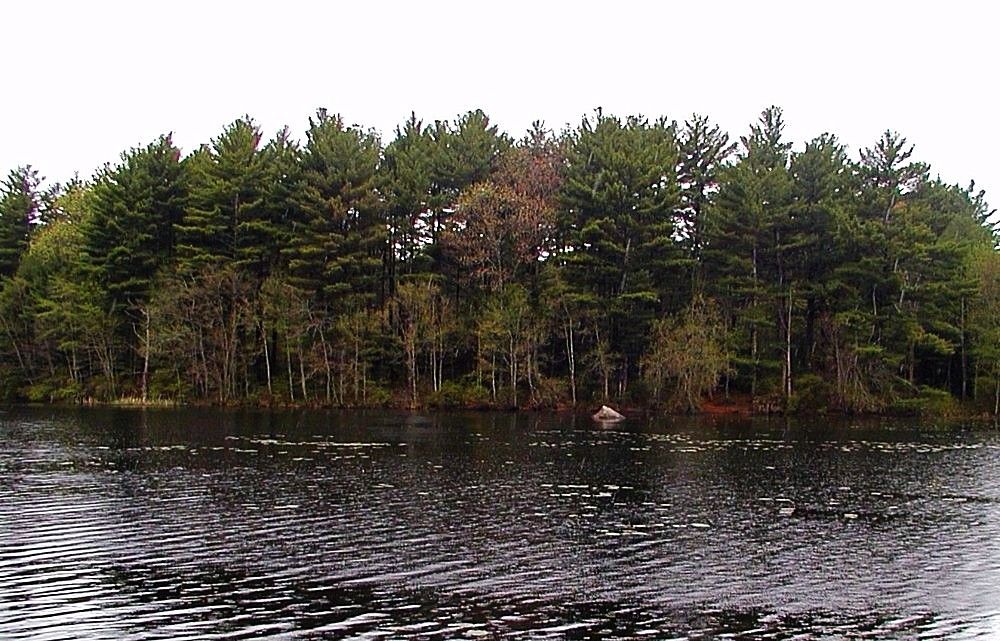 Waterman Pond Wildlife Refuge
Address: Waterman Hill Road, Coventry, RI (Parking lot is near the Plainfield Pike intersection)
Hours: Open sunrise to sunset
Acres: 28
Trails: 1 mile
Trail Difficulty: Moderate to challenging; can be a rough, muddy trail when wet.
Dogs are prohibited. Click here to learn why and review other trail guidelines.
Waterman Pond Wildlife Refuge boasts 28 acres of forest with a single, straight trail that leads to tranquil Sisson Pond. The pond and surrounding wetlands are home to beavers, minks and ducks.
Audubon recommends that only able-bodied adults and older children hike this trail as it can be seasonally muddy.
Refuge Highlights
Habitat: ponds, wetlands, forest
Wildlife to watch for: beaver, mink, duck
Birds commonly found: Wood Duck, Yellow Warbler, Common Yellowthroat, Black-and-white Warbler, Hairy Woodpecker, Barred Owl
Offerings: Birdwatching