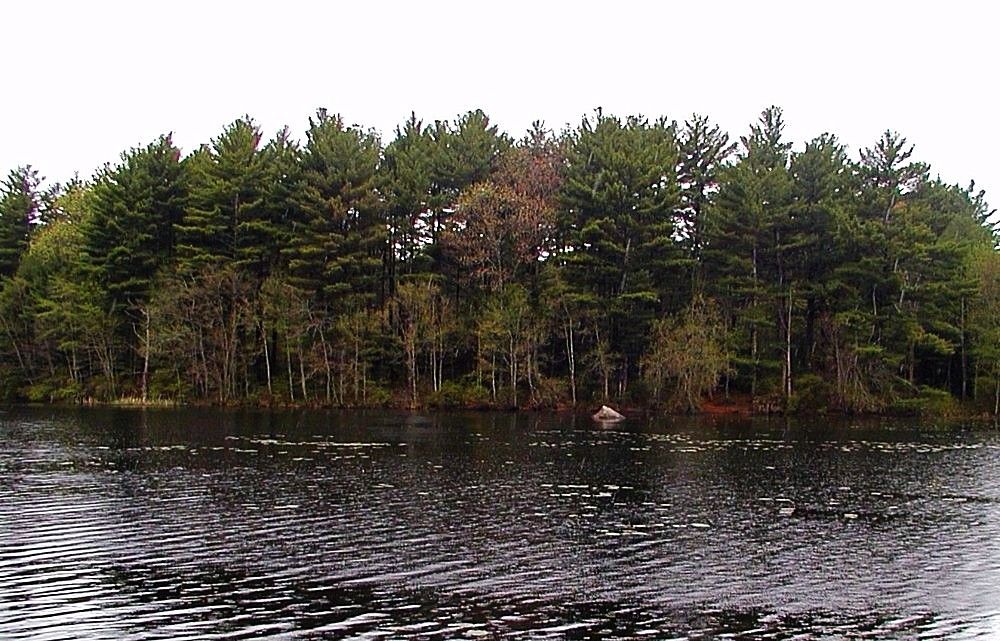 Waterman Pond Wildlife Refuge
Address: Waterman Hill Road, Coventry, RI (Parking lot is near the Plainfield Pike intersection)
Hours: Open sunrise to sunset
Acres: 28
Trails: 1 mile
Trail Difficulty: moderate to challenging: can be a rough, muddy trail when wet
Waterman Pond Wildlife Refuge Trail Map
 
Dogs are prohibited. Click here to learn why and review other trail guidelines.
Waterman Pond Wildlife Refuge boasts 28 acres of forest with a single, straight trail that leads to tranquil Sisson Pond. The pond and surrounding wetlands are home to beavers, minks and ducks.
Audubon recommends that only able-bodied adults and older children hike this trail as it can be seasonally muddy.
Refuge Highlights
Habitat: ponds, wetlands, forest
Wildlife to watch for: beaver, mink, duck
Birds commonly found: Wood Duck, Yellow Warbler, Common Yellowthroat, Black-and-white Warbler, Hairy Woodpecker, Barred Owl
Offerings: Birdwatching