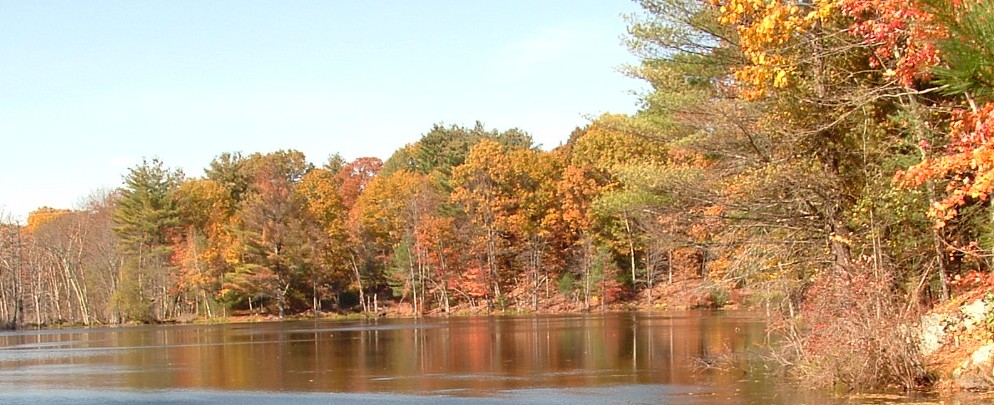 Florence Sutherland Fort & Richard Knight Fort Nature Refuge
Florence Sutherland Fort & Richard Knight Fort Nature Refuge
Address: 1445 Providence Pike (Rt. 5), North Smithfield, RI 02896
Hours: Open sunrise to sunset
Acres: 235
Trails: 3.5 miles
Trail Difficulty: Easy to moderate
Hikers and birders alike will appreciate the Fort Wildlife Refuge for its diverse habitat in Northern Rhode Island. This 235-acre property includes miles of trails that lead to three idyllic ponds. Teeming with a variety of animals as well as beautiful wetland plants, these ponds preovide visitors with scenic destinations for wildlife observation and photography. In addition to hiking and bird watching, Fort Wildlife Refuge is a popular winter destination for snowshoeing and cross-country skiing.
Refuge Highlights
Habitat: forest, ponds, wetlands
Wildlife to watch for: beaver, otter, muskrat, fox, deer, frog, turtle
Birds commonly found: Barred Owl, Great Horned Owl, Pine Warbler, Chestnut-sided Warbler, Yellow Warbler, Common Yellowthroat, Ovenbird, Wild Turkey, Great Blue Heron, Scarlet Tanager, Wood Duck
Offerings: Birdwatching, Programs, Snowshoeing/cross-country skiing

We encourage proper use of the refuge and stewardship of the gifts it offers us to enjoy.
The following are prohibited from the refuge: dogs, horses and other pets; picking or collecting of anything besides litter; picnicking or camping; all vehicles (including bicycles) beyond the parking lot; excessive noisemaking; and alcoholic beverages.