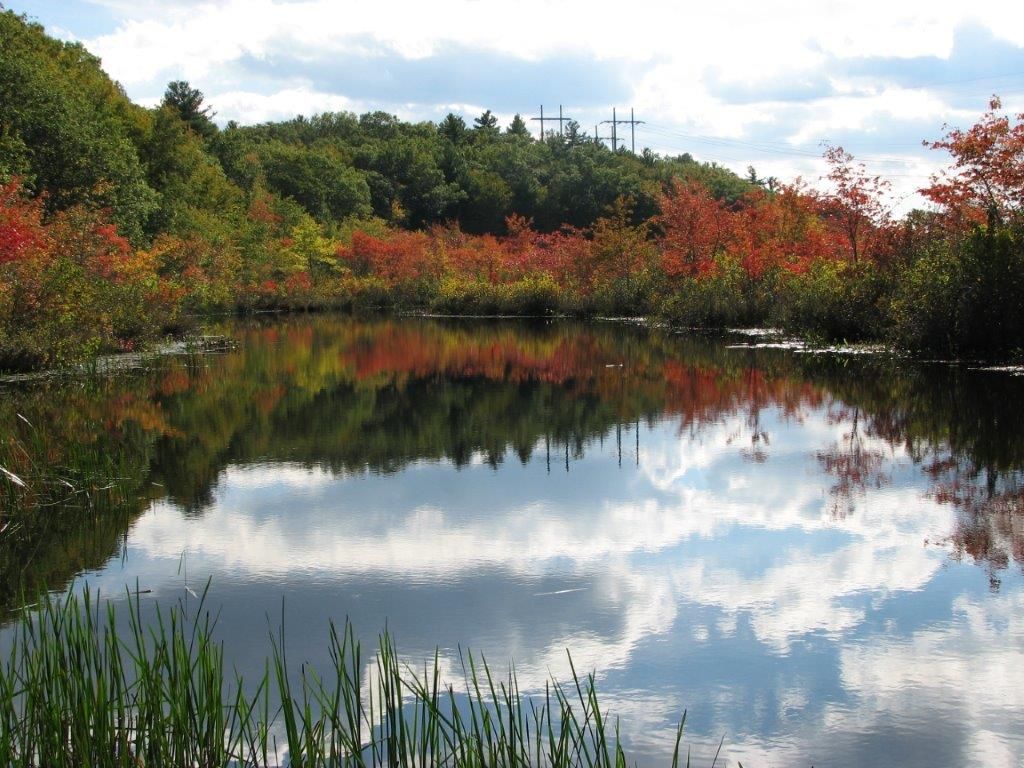 Audubon Wildlife Refuges remain open during the pandemic. Please review our trail safety guidelines before your visit.
Davis Memorial Wildlife Refuge
Address: Davisville Road, North Kingstown, RI 02852
(Parking lot is near the red house at 277 Davisville Road.)
Hours: Open Sunrise to Sunset
Acres: 40
Trails: Less than 1 mile
Trail Difficulty: easy to moderate
Davis Memorial Wildlife Refuge Trail Map
 
Are Dogs Allowed? No - click here to learn why and review other trail guidelines.
The Davis Memorial Wildlife Refuge offers a relaxing hike above the gently flowing Hunt River in southern Rhode Island. This property is full of woods and wetlands and includes access points for canoeing and kayaking.
Refuge Highlights
Habitat: wetlands, river
Wildlife to watch for: beaver, otter, painted turtle, frog, muskrat, fox
Birds commonly found: Wood Duck, Baltimore Oriole, Yellow Warbler, Rose-breasted Grosbeak
Offerings: Birdwatching
Trailing arbutus brings lovely fragrence in spring
Canoe and kayak put-in site (no motor boats)