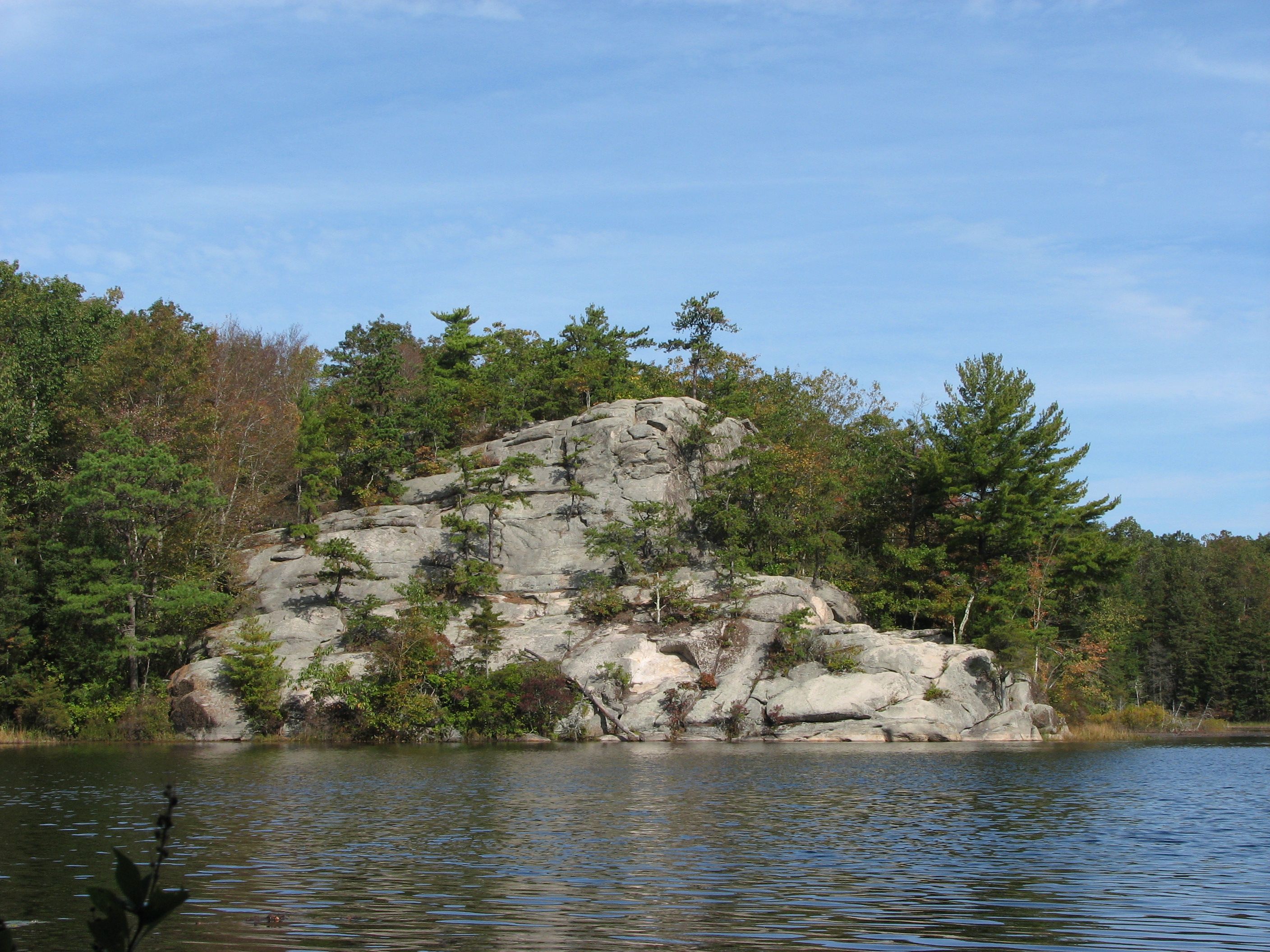 Audubon Wildlife Refuges remain open during the pandemic. Please review our trail safety guidelines before your visit.
Long Pond Woods Wildlife Refuge
Address: North Road, Rockville, RI 02873
(Small parking lot is located next to the refuge sign. Visitors may also park along the road.)
Hours: Open sunrise to sunset
Acres: 220
Trails: 2 miles
Trail Difficulty: challenging
Long Pond Woods Wildlife Refuge Trail Map
 
Are Dogs Allowed? No - click here to learn why and review other trail guidelines.
Refuge Highlights
Habitat: hemlocks, rock outcrops
Wildlife to watch for: mink, otter, painted turtle
Birds commonly found: Hooded Warbler, Black-and-white Warbler, Worm-eating Warbler, Ovenbird, Turkey Vulture, Hooded Merganser, Barred Owl
Stunning views of Long Pond provide hikers with a scenic destination
Offerings: Birdwatching
Long Pond Woods in Hopkinton, RI offers arguably the most challenging hiking of any Audubon Refuge. The 220 acres of rocky and steep terrain provide an incomparable bird's eye view of Long Pond. Dense groves of beautiful mountain laurel and rhododendron as well as towering oaks and hemlocks are dispersed through the property. Trails border both Long and Ell Ponds and connect to a larger system that leads into Connecticut.