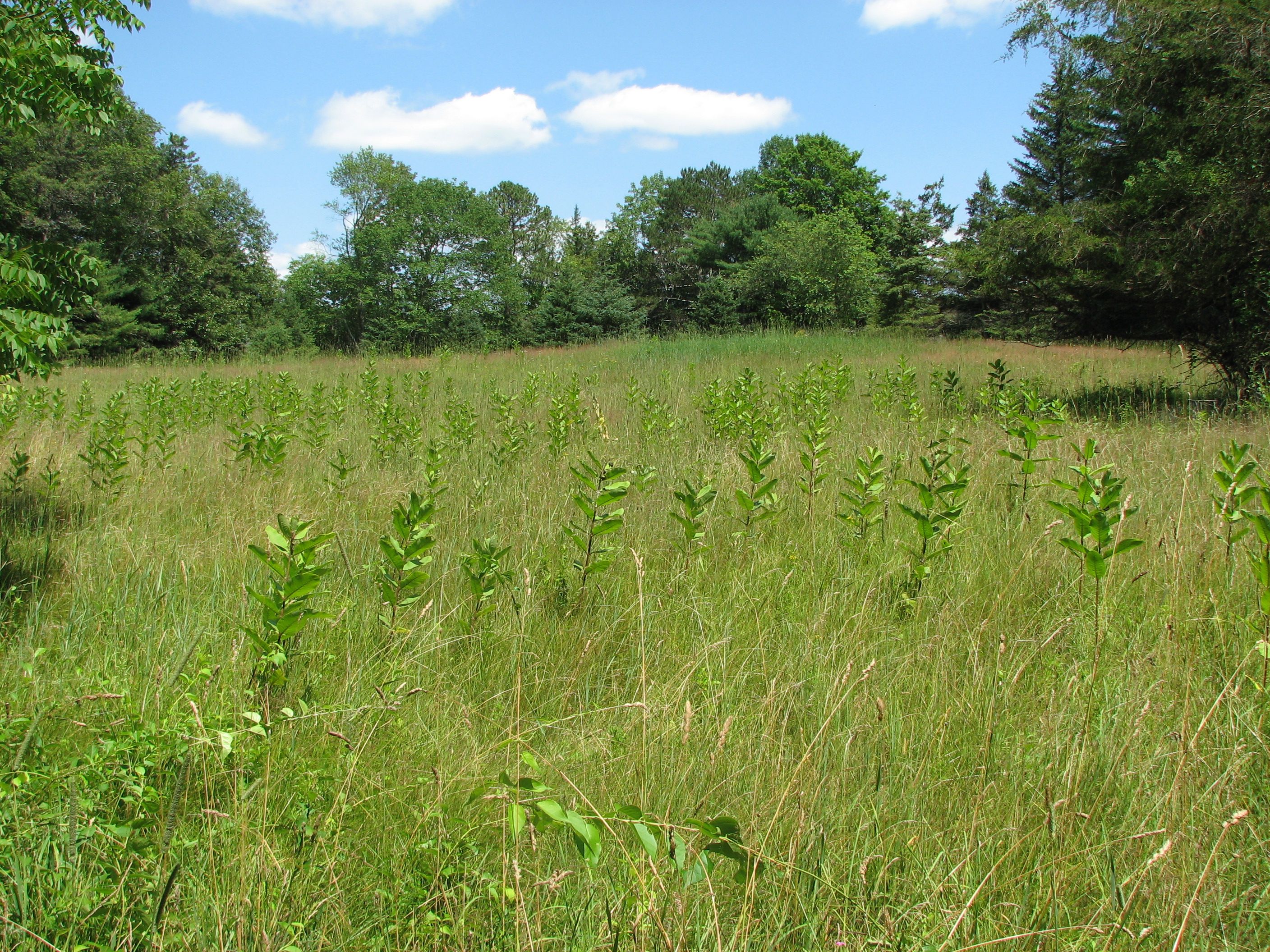 Maxwell Mays Wildlife Refuge
Audubon Wildlife Refuges remain open during the pandemic. Please review our trail safety guidelines before your visit.
Maxwell Mays Wildlife Refuge
Address: 2082 Victory Highway, Coventry, RI 02816
Hours: Open sunrise to sunset
Acres: 295
Trails: 3.3 miles
Trail difficulty: easy to moderate
Maxwell Mays Wildlife Refuge Trail Map
Are Dogs Allowed? No - click here to learn why and review other trail guidelines.
The late Rhode Island artist Maxwell Mays donated over 295 acres of diverse wildlife habitat to Audubon in 2010. The property offers trails though upland forests, wetlands, streams, ponds, and open meadow. The 11-acre Carr Pond, situated entirely within the bounds of the wildlife refuge, is the centerpiece of the property. It is home to river otters as well as many types of freshwater fish and aquatic invertebrates.
Refuge Highlights
Habitat: forest, ponds, wetlands, streams, and open meadow
Wildlife to watch for: deer, fox, coyote, red squirrel
Birds commonly found: Wild Turkey, Hooded Merganser, Eastern Bluebird, Barred Owl, Black-throated Green Warbler, Ovenbird, Scarlet Tanager, Baltimore Oriole
Offerings: Birdwatching, Programs
Lakeside cabin rental available May - October (see below for details)
A self-quided interpretive nature trail with accompanying science lessons and activities is available on our website for students, homeschoolers, and scouts in grades K - 8 (see below for details).