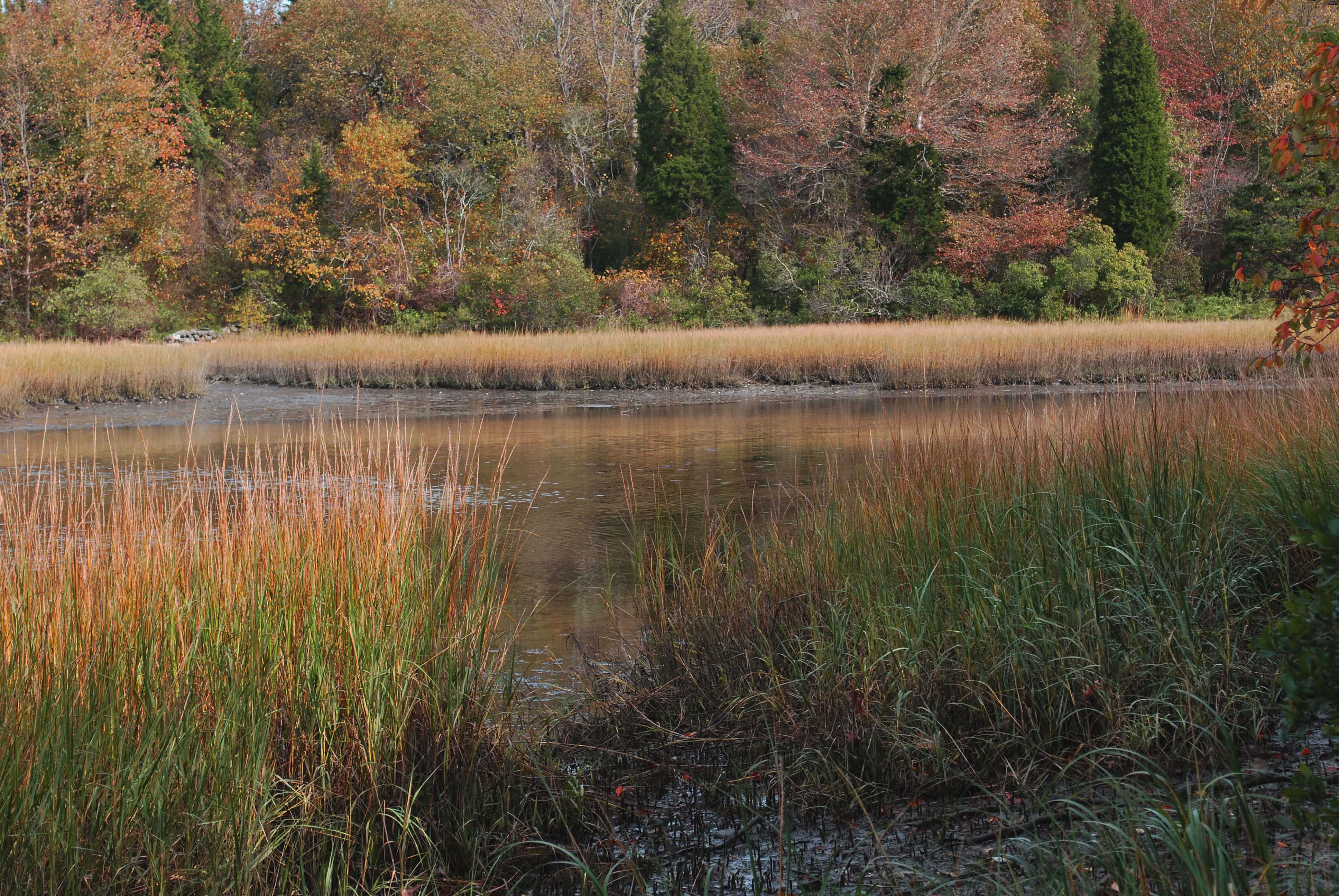 Emilie Ruecker Wildlife Refuge
Emilie Ruecker Wildlife Refuge
Address: 116 Seapowet Avenue, Tiverton, RI 02878
Hours: Open sunrise to sunset
Acres: 50
Trails: 1.6 miles
Trail Difficulty: easy

Emilie Ruecker Wildlife Refuge Trail Map
The Emilie Ruecker Wildlife Refuge is a lovely parcel of woods and salt marsh with winding trails that run along the Sakonnet River. The trail system weaves through deciduous woods and red maple swamp with many places to stop and enjoy the beautiful view of the river.
 
Refuge Highlights
Habitat: deciduous woods, red maple swamp, salt marsh
Wildlife to watch for: crab, deer, fox, harbor seal (off shore)
Birds commonly found: Great Egret, Snowy Egret, Glossy Ibis, Osprey, American Redstart, Yellow Warbler, Yellow-bellied Sapsucker, Cooper's Hawk
Offerings: Birdwatching
Scenic views of the Sakonnet River may provide sightings of Bufflehead, Brant, Loon, Grebe, Scaup

We encourage proper use of the refuge and stewardship of the gifts it offers us to enjoy.
The following are prohibited from the refuge: dogs, horses and other pets; picking or collecting of anything besides litter; picnicking or camping; all vehicles (including bicycles) beyond the parking lot; excessive noisemaking; and alcoholic beverages.