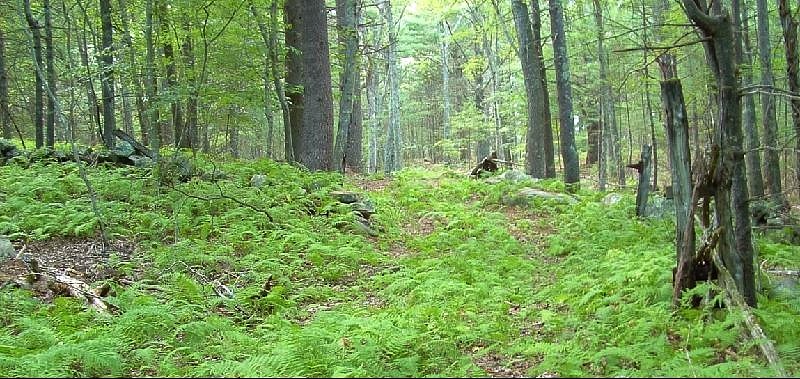 Audubon's Wildlife Refuge Network
Caratunk Wildlife Refuge
Claire D. McIntosh Wildlife Refuge
Davis Memorial Wildlife Refuge
Emilie Ruecker Wildlife Refuge
Fisherville Brook Wildlife Refuge
Fort Nature Refuge
George B. Parker Woodland
Lathrop Wildlife Refuge
Lewis-Dickens Farm
Long Pond Woods
Marion Eppley Wildlife Refuge (open only during Audubon programs)
Maxwell Mays Wildlife Refuge
Powder Mill Ledges Wildlife Refuge
Touisset Marsh Wildlife
Waterman Pond
---
Conservation Efforts
Audubon conservation staff actively engages in a wide variety of ongoing property management on over 9,500 acres of wildlife refuges and protected land across the state.  This includes habitat management, refuge protection, property monitoring and trail maintenance. The conservationists at the Audubon Society of Rhode Island also lead hundreds of public walks and programs each year in addition to other key conservation projects, listed below.
Rare and Endangered Animals and Plants
Birds that nest in grasslands are the fastest declining group of North American birds. Audubon protects native grasslands on our refuges and manages them to enhance these communities, support nesting birds and nurture pollinators.
Audubon also protects coastal habitats throughout the state. Critical salt marsh habitat is threatened floods due to higher tides, coastal storms and sea level rise. Furthermore, runoff from streets and developed areas bring pollutants to these fragile habitats. Salt marsh species, such as the salt marsh sparrow, are increasingly vulnerable. Audubon and its partners are tracking this threatened species in Rhode Island and monitoring salt marsh plants as well.
Audubon refuges also are home to other rare and endangered insects, freshwater mussels, and many species of plants. Some of these species are globally rare.
Early Successional Habitat in Rhode Island
Managing habitats for rare species often has multiple goals, expectations and challenges. Improving existing conditions, while reducing overabundant and invasive species, is a common strategy the Audubon Society of Rhode Island uses to increase population sizes of desired species.
Bringing back early successional habitats, also known as young forest, increases habitat diversity in maturing landscapes.  Commonly, the perception in Rhode Island is that rabbits are plentiful. However, most sightings throughout New England are eastern cottontails. Many people are surprised to learn a rare rabbit exists in Rhode Island. New England cottontail rabbits historically ranged over most of New England and eastern New York until the 1960s.  Early successional habitats and young forests are the quintessential habitats for these rabbits, a species that thrives in dense vegetation. Ideally, this vegetation provides both cover and food throughout the year.
Though the New England cottontail is the focal species, these young forest restoration projects are beneficial to many animals. The open canopy, felled trunks and crowns and new stem growth of shrubs and forbs benefit a unique subset of the young forest community including American Woodcock, Blue-winged Warbler, eastern hognose snake and Ruffed Grouse. Audubon strives for this multiple species benefit as we provide critical habitat for an extremely rare species.
Ongoing public outreach and education about the New England cottontail and the need for habitat restoration is crucial for these restoration projects largely because introduced eastern cottontails are so abundant regionally and physical distinction is difficult.
Partnerships in Conservation
With growing environmental threats and dwindling funding, partnerships are key to success in conservation. The Audubon Society of Rhode Island is an active partner in many groups that are working to save our natural heritage and to prepare for impacts of climate change. These include:
Rhode Island Woodland Partnership – Forestry professionals, land managers and agencies who are passionate about protecting and managing Rhode Island's forest resources form this organization.
Climate Change Vulnerability Assessment Tool for Coastal Habitats – This tool is applying decades of research and expert knowledge to management and coastal conservation strategies. While all coastal habitats are considered, salt marshes are particularly vulnerable and worthy of special attention.
New England Plant Conservation Program – This multi-state collaboration led by the New England Wildflower Society, has been working for decades to slow the decline of our native flora. Audubon refuges protect many of the species on the priority list.