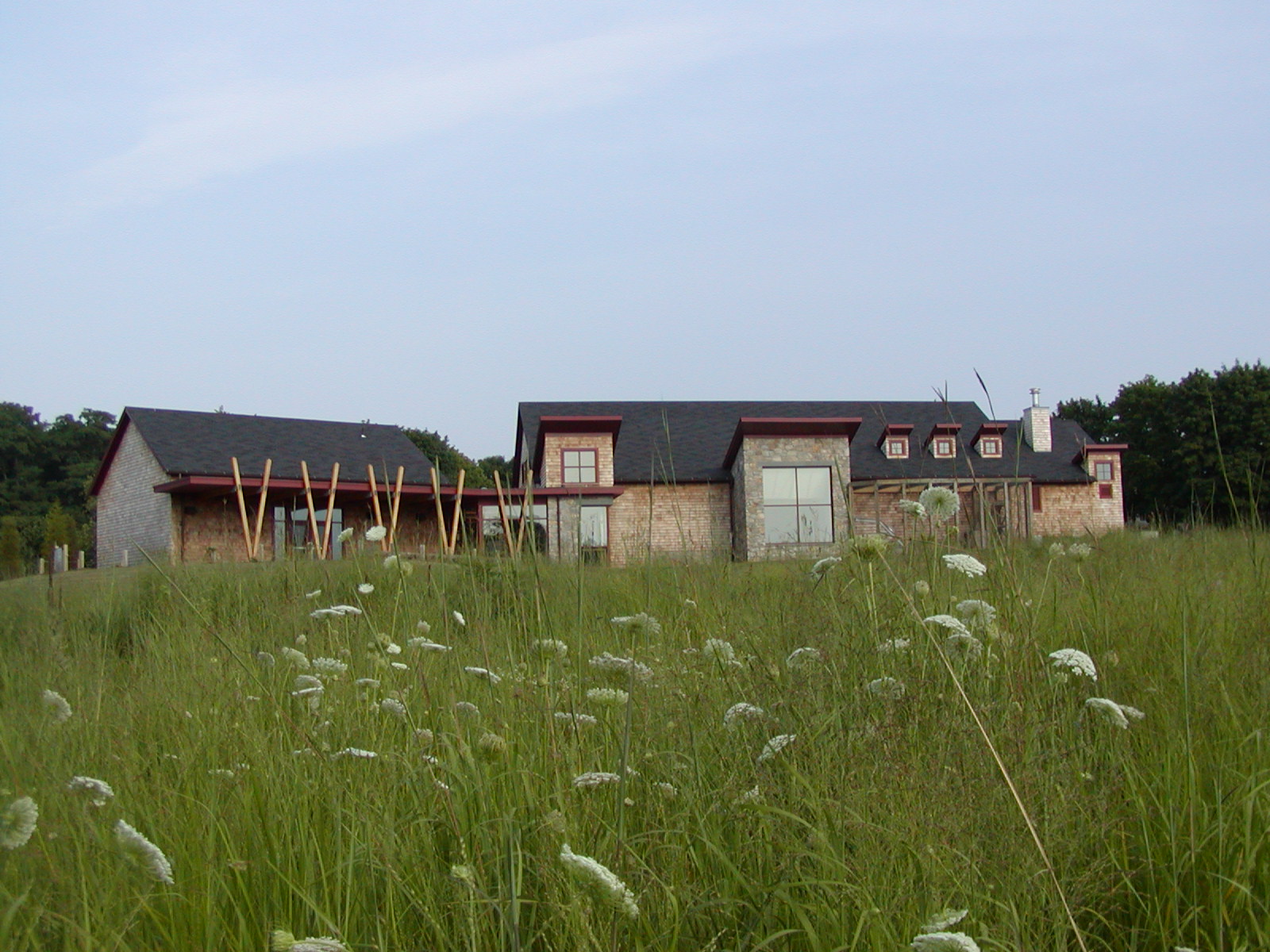 The Audubon Nature Center and Aquarium
Claire D. McIntosh Wildlife Refuge
and the Nature Center and Aquarium
Address: 1401 Hope Street, Bristol, RI
Phone: (401) 949-5454
Hours: Refuge open sunrise to sunset. Click here for Audubon Nature Center and Aquarium hours.
Acres: 28
Trails: Less than 1 mile
Trail Difficulty: easy, handicapped-accessible trail
Claire D. McIntosh Wildlife Refuge Trail Map
The fields, woods, wetlands and winding boardwalk to the shore of Narragansett Bay present visitors to the Claire D. McIntosh Wildlife Refuge with a wide variety of habitats for nature study and observation. This property is also home to Audubon's award-winning Nature Center and Aquarium, where walks, shore programs, lectures and family events are offered year-round.
Refuge Highlights
Habitat: fields, forest, fresh and saltwater marshes, rocky shore
Wildlife to watch for: painted turtle, snapping turtle, frog, muskrat, fox
Birds commonly found: Osprey, Green Heron, Wild Turkey, Red-tailed Hawk
Offerings: Birdwatching, Summer Camps, Nature Center, Programs, Snowshoeing/cross-country skiing, Restroom
Features award-winning Nature Center and Aquarium
Boardwalk through fresh and saltwater marshes leads to Narragansett Bay
Pollinator Garden (new in 2018)
Picnic Tables
Located along the East Bay Bike Path with an access point to the trails and Nature Center
Available for birthday parties, weddings and facility rentals. Contact Anne DiMonti at adimonti@asri.org or (401) 949-5454 x3116, or click here to learn more!