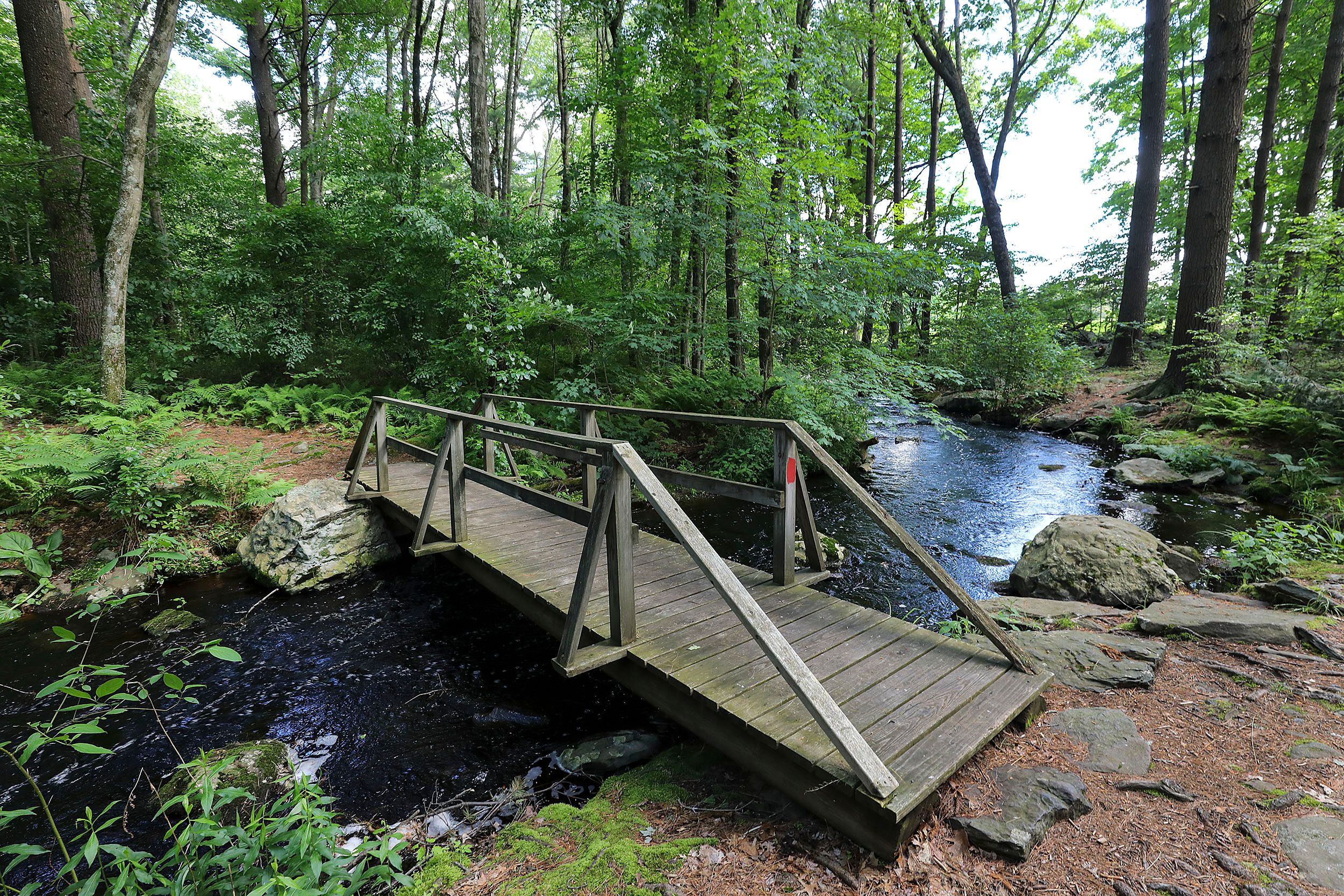 Audubon Wildlife Refuges remain open (subject to change). Please review our trail safety guidelines before your visit.
Caratunk Wildlife Refuge
Address: 301 Brown Avenue, Seekonk, MA, 02771
Hours: 7:00 am to 8:00 pm; Parking lot gate is closed outside of these hours.
Acres: Nearly 200
Trails: 3.5 miles
Trail Difficulty: Easy to moderate
Caratunk Wildlife Refuge Trail Map
 
Are Dogs Allowed? No - click here to learn why and review other trail guidelines.
From the white barn to the meandering trails and crystal-clear brooks, the Caratunk Wildlife Refuge is a place frequented by nature enthusiats and wildlife alike. With nearly 200 acres of fields, forests, streams, and ponds, Caratunk offers miles of well-marked trails is one of Audubon's most popular properties. In addition to hiking and bird watching, it is an ideal destination in the winter months for snowshoeing and cross-country skiing.
Refuge Highlights
Habitat: fields, forests, streams, ponds
Wildlife to watch for: otter, muskrat, woodchuck, deer, frog, painted turtle
Birds commonly found: Eastern Bluebird, Purple Martin, American Woodcock, Scarlet Tanager, Rose-breasted Grosbeak, Baltimore Oriole, Yellow Warbler, Black-and-white Warbler, Blue-winged Warbler, Wild Turkey, Screech Owl, Wood Duck
Offerings: Birdwatching, Summer Camp, Nature Center, Programs, Snowshoeing/cross-country skiing, Restroom (available during programs and events only)
Historic White Barn (open for public and private programs and events only)
Rain Garden (new in 2018)
Available for birthday parties, weddings and facility rentals. Contact Jon Scoones at jscoones@asri.org or (401) 949-5454 x3201.