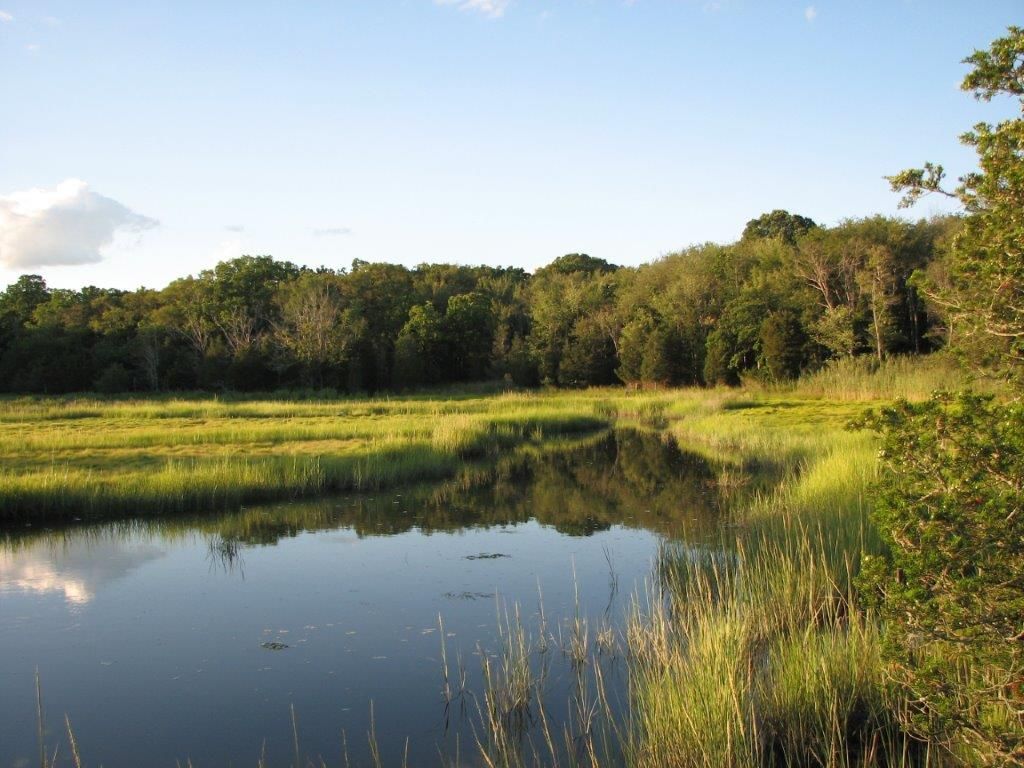 Kickemuit River via Touisset Marsh Wildlife Refuge
Audubon Wildlife Refuges remain open during the pandemic. Please review our trail safety guidelines before your visit.
Touisset Marsh Wildlife Refuge
Address: 99 Touisset Road, Warren, RI 02885
Hours: Open sunrise to sunset
Acres: 66
Trails: 1 mile
Trail Difficulty: easy, but can be seasonally wet and muddy
Touisset Marsh Wildlife Refuge Trail Map
 
Are Dogs Allowed? No - click here to learn why and review other trail guidelines.
The Touisset Marsh Wildlife Refuge offers picturesque views of the Kickemuit River that are well worth the trip. The property is full of hardwood forests and fields of flowers that attract butterflies in the summer months. The shorter length and flat terrain make this an easy stroll for children and families. In addition to hiking and bird watching, it is an ideal destination in the winter months for snowshoeing and cross-country skiing.
Refuge Highlights
Habitat: hardwood forests, open fields, salt marsh
Wildlife to watch for: deer, red fox, harbor seal (off shore)
Birds commonly found: Eastern Bluebird, American Woodcock, Great Egret, Osprey, Snowy Egret, American Redstart, Common Yellowthroat, Indigo Bunting, Tree Swallows
Offerings: Birdwatching, Snowshoeing/cross-country skiing
Scenic views of Kickemuit River and salt marsh areas