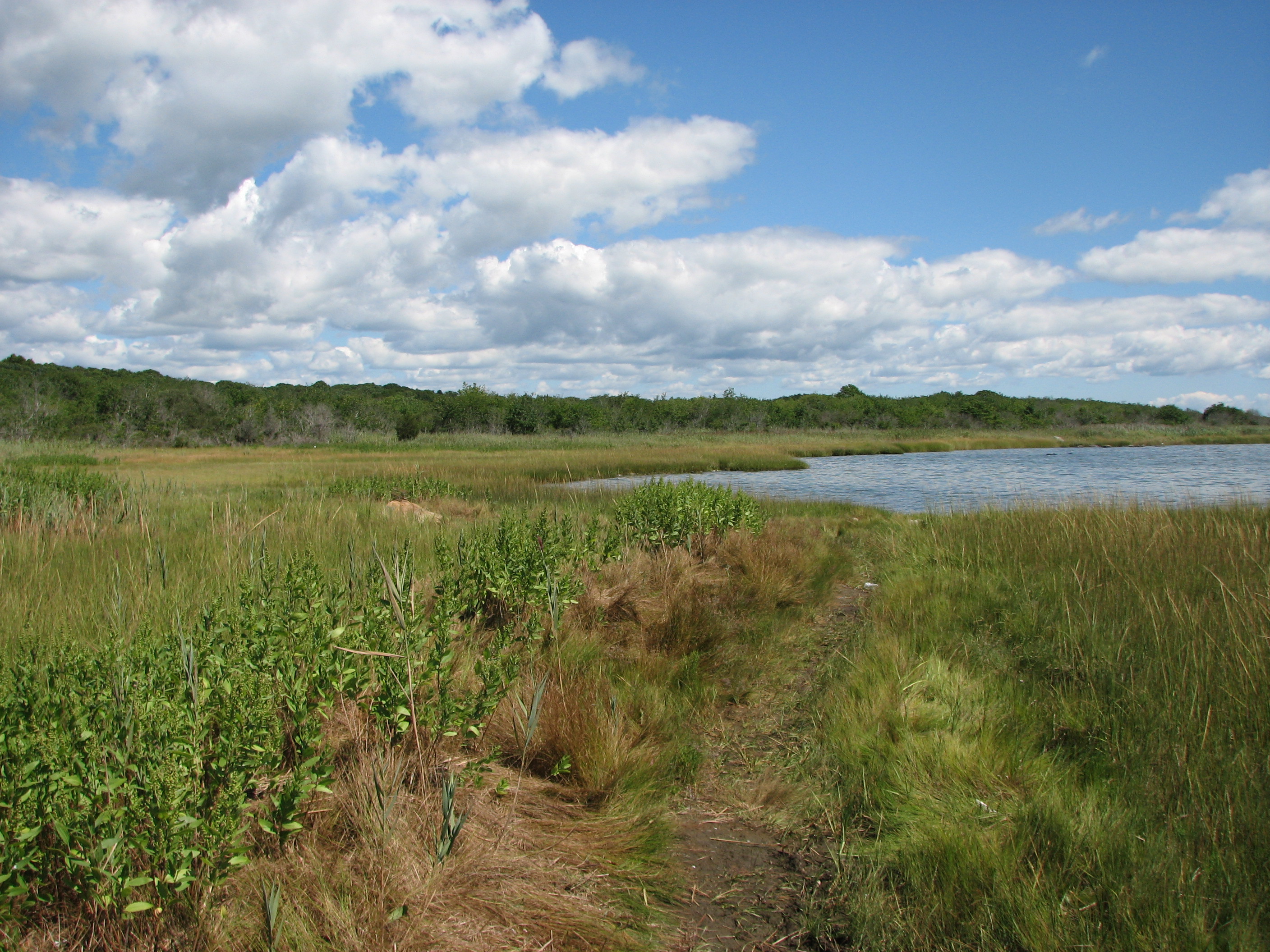 Lathrop Wildlife Refuge
Lathrop Wildlife Refuge
Address: 102 Shore Road, Westerly, RI 02891
Hours: Open sunrise to sunset
Acres: 86 (To protect wildlife and habitat, please avoid walking through the wetlands and marsh.)
Trails: Less than 1 mile
Trail Difficulty: easy
Audubon's Lathrop Wildlife Refuge protects 86 acres along the northern shore of Winnapaug Pond, in the seaside town of Westerly. This refuge consists of coastal shrub land, freshwater wetlands, and salt marsh.  A short and gentle trail leads from the parking lot down to Winnapaug Pond, offering wonderful opportunities for bird watching.
Refuge Highlights
Habitat: coastal shrubland, freshwater wetlands, salt marsh
Wildlife to watch for: horseshoe crab
Birds commonly found: Willet, Snowy Egret, Great Egret, Common Yellowthroat, Yellow Warbler, Baltimore Oriole
Offerings: Birdwatching
Scenic views of Winnapaug Pond

We encourage proper use of the refuge and stewardship of the gifts it offers us to enjoy.
The following are prohibited from the refuge: dogs, horses and other pets; picking or collecting of anything besides litter; picnicking or camping; all vehicles (including bicycles) beyond the parking lot; excessive noisemaking; and alcoholic beverages.