Eastern Towhee by Sharlene Allen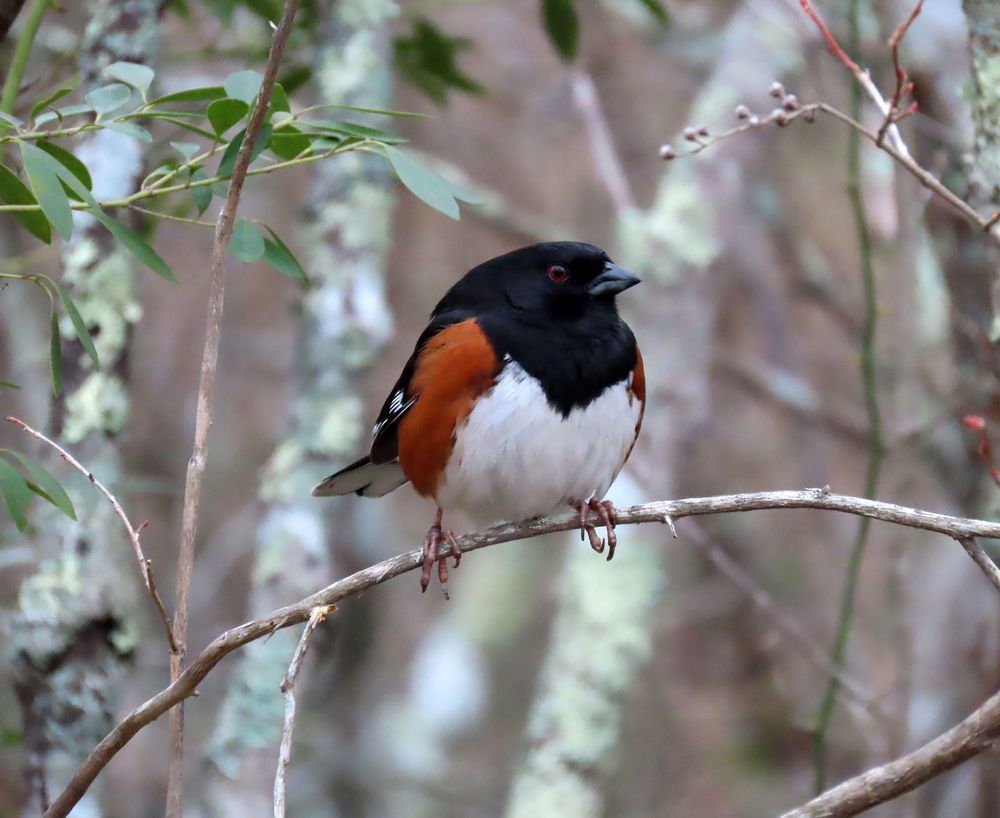 Avian Research Initiative at Audubon
At Audubon, we understand that birds and habitats are inextricably linked. Our mission has always been to protect birds, other wildlife and the habitats that they rely on. We believe that a healthy landscape is one that is teeming with life.
Unfortunately, climate change, habitat loss and a multitude of other factors are making the job of breeding, migrating and wintering increasingly difficult for our feathered friends. That is why we have spearheaded a new initiative to collect scientific data and better understand the health of our properties across the state. In 2022, we instituted a scientific research program, led by Dr. Charles Clarkson, Director of Avian Research, to usher in a new era for the Audubon Society of Rhode Island.

A three-step management plan to mitigate local decline and contribute to regional population growth:
 
Step 1: Baseline Data Collection and Identification of "Responsibility Birds"

Collection of baseline data on distribution, abundance, habitat associations and long-term population trends for all species breeding, overwintering and migrating through Audubon Society of Rhode Island properties. Identification of "Responsibility Birds" that are in need of additional monitoring and management recommendations.

Step 2: Detailed Monitoring of "Responsibility Birds"

Monitoring schemes will be implemented for all "Responsibility Birds" to collect detailed data on habitat-use, productivity and phenology (timing of important biological events, such as nestbuilding, egg-laying,chick-fledging, molting and migration).

Step 3: Implementation of Management Plans

Management plans informed by baseline data collection and targeted monitoring will be implemented to mitigate local declines and contribute to state and regional population growth.
---
Let's work together and give birds a chance.
When we help birds survive, we help each other. Making a donation in support of the Avian Research initiative will directly support the birds found on our refuges.

Nearly every group of birds is declining. Audubon is working to bring them back - but we can't do it without your help. Join our dedicated group of data collection volunteers who support the Audubon Avian Research Initiative.

Over one-third of the birds breeding on Audubon Refuges are experiencing long-term population declines. Armed with the knowledge from these reports, Audubon will begin a monitoring and management scheme to reverse the declining trends in our birds.
Receive the latest updates on Rhode Island's Birds by subscribing to the Avian Research email newsletter!
---
Birds Across New England: The Audubon Regional Conservation Symposium
The premise of this symposium is simple: the more you know, the more you can do to help our birds. Our first symposium held on January 28, 2023, provided attendees with information on what is being done to save our birds and what obstacles stand in the way of conservation success.