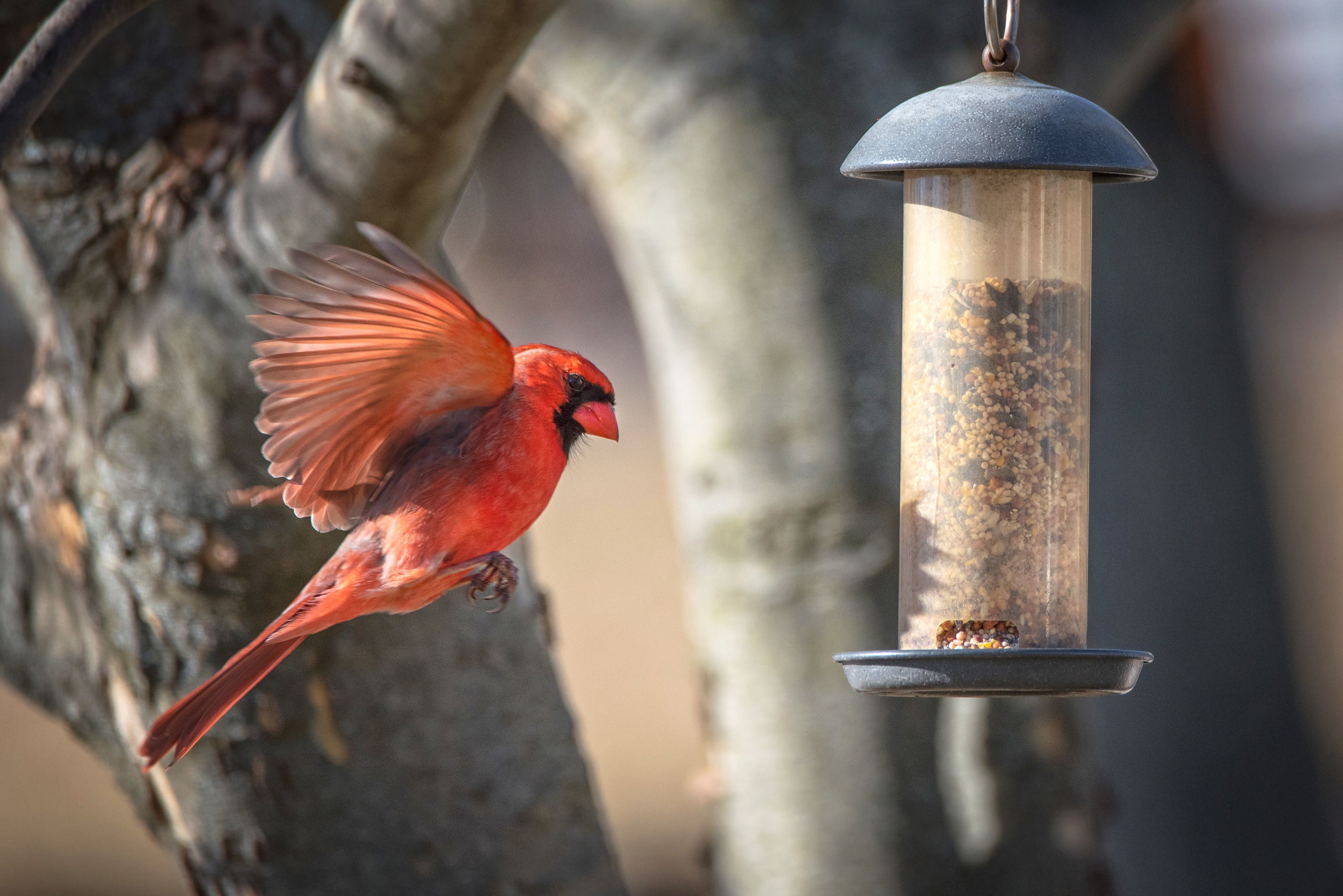 Jason Major  
Updated August 20, 2021
Bird Feeding Can Resume in Rhode Island
Audubon Encourages Regular Cleaning of Bird Feeders and Baths
In July 2021, the Audubon Society of Rhode Island, along with our partners across the region, issued advisories calling for residents to remove bird feeders and baths in response to a mysterious illness infecting juvenile songbirds. Symptoms of swollen and crusted eyes, lethargy, and neurological issues were being reported in birds in Mid-Atlantic states.
Scientists continue their investigations, as the cause of the illness remains largely unknown. Reports of symptomatic birds have been declining in the affected locations since July and cases of the disease were never confirmed in Rhode Island. Therefore, Audubon feels it is safe for Rhode Islanders to resume bird feeding activities.
While this particular illness seems to be at bay, bird feeding enthusiasts should be aware that there are many other pathogens that can make songbirds sick. Because birds congregate at bird feeders and baths, the standard recommendation to keep that equipment clean remains in place.
Scrub feeders with warm, soapy water and then sanitize using a 10% bleach solution (1 oz. of bleach to 10 oz. of water). Allow everything to air dry completely.
It is always best to follow a feeder cleaning schedule of every two weeks, regardless of weather or wildlife issues. Clean more often in severely wet weather.
Birdbaths should be carefully cleaned with a 10% bleach solution as well to remove any mold and bacteria build-up, rinsed well and air dried completely.
Regularly clear away seed hulls and debris from the ground below bird feeders, as these can also harbor pathogens and attract other wildlife.
Always keep pets away from sick or dead wild animals or birds. If you observe or hear of any sick or dead birds, please contact the RIDEM Division of Fish and Wildlife by calling 401-789-0281 or by emailing dem.dfw@dem.ri.gov.
We appreciate your cooperation and care during the past couple months. Audubon works to protect the health and safety of birds and wildlife in Rhode Island. We share your passion for birds, and we are eager to see the colors and antics of our backyard birds once again!
 
---
Do you want to continue helping wild birds? Check out "What You Can Do to Protect Birds" on our website!