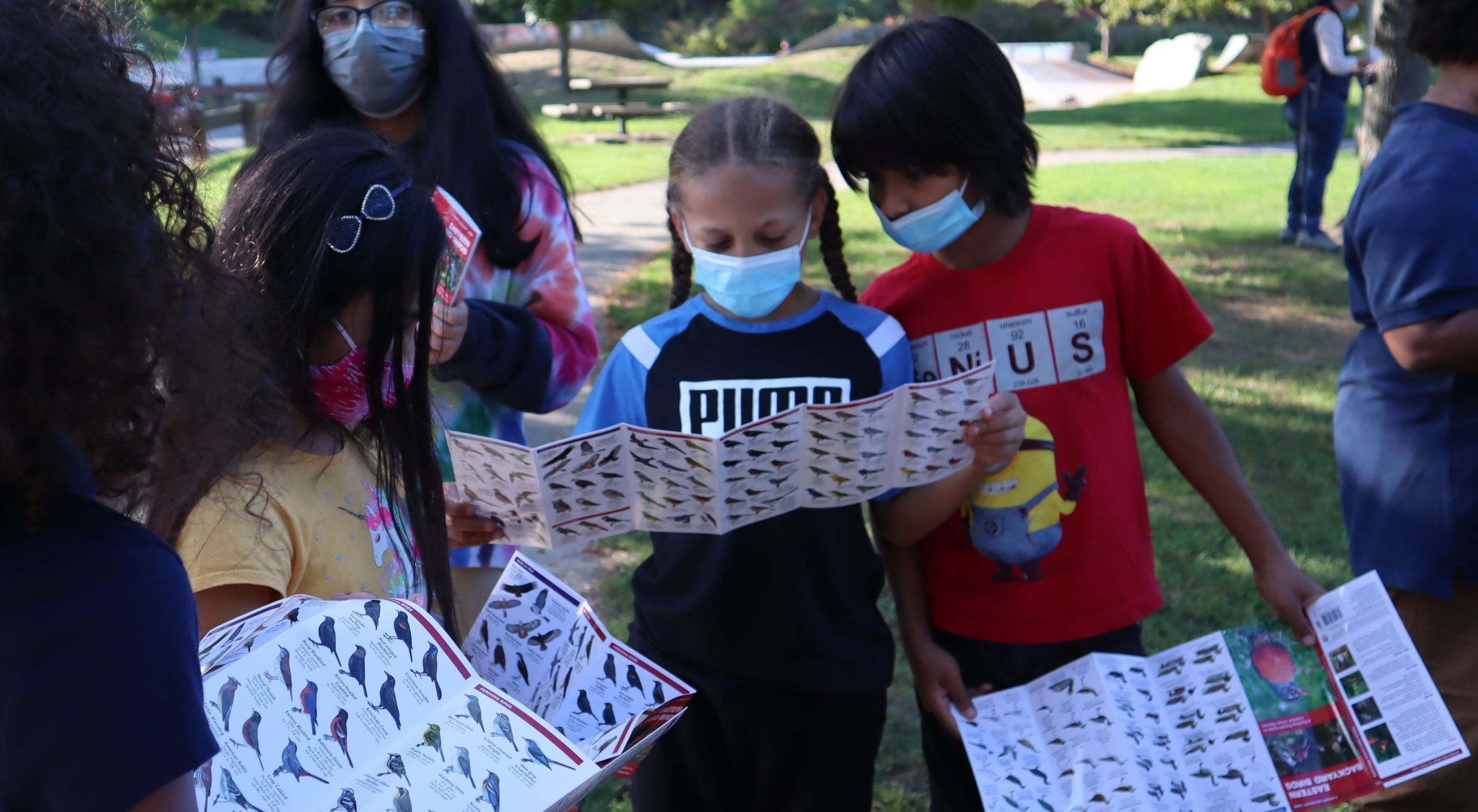 Part of the Wild Kids Club, Paul Cuffee Elementary School students enjoyed a birding outing.
Published November 16, 2023
Field Guide Drive for Youth
Audubon Society of Rhode Island, Ocean State Bird Club, and Wild Birds Unlimited are partnering again – this time to collect field guides for underserved youth in Rhode Island.
Do you have extra field guides on your shelves? Audubon, the Ocean State Bird Club (OSBC), and Wild Birds Unlimited in Warwick are looking for donations of new or gently used birding field guides to share with children in city communities. The Providence Parks Urban Wildlife Refuge Partnership will partner with us to determine where donations will be best allocated.
Just drop off your gently-used field guides* (or purchase a new one) by March 31, 2023 at one of these locations:
* Note that due to changes in birds' names and classifications, guides that are over 30 years old cannot be accepted.