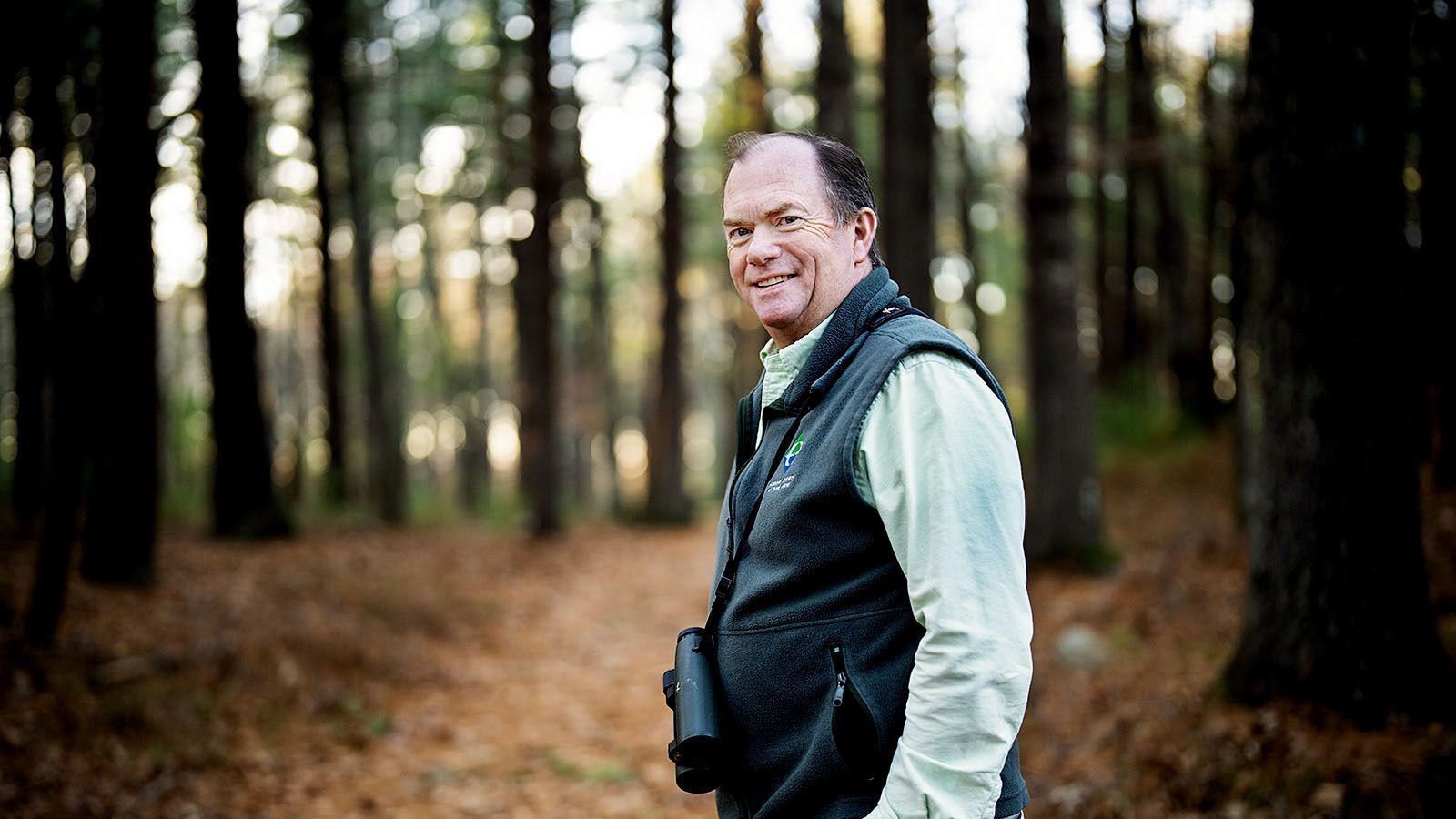 Published November 14, 2022
Jeffrey Hall Named New Audubon Executive Director
The Audubon Society of Rhode Island Board of Directors named Jeffrey C. Hall as the new Executive Director of the organization on November 10, 2022. The oldest environmental organization in the state, Audubon focuses on climate change, environmental conservation, education, and advocacy. Hall has served the organization as senior director of advancement since January 2003. He was also the first director of the Audubon Environmental Education Center in Bristol, Rhode Island, (now the Audubon Nature Center and Aquarium) holding that position from 2000 to 2002 and was instrumental in establishing Audubon's new Director of Avian Research in 2021.
A board-appointed search committee was established in March 2022, which engaged a leading executive recruitment firm to conduct a nation-wide search to fill the position. After an extensive search and rigorous series of interviews with many impressive candidates, Jeff Hall separated himself from the competition and earned the endorsement from the search committee to the full board. "We are very pleased to announce this appointment" said Audubon Board President Dave Caldwell, "Jeff brings a deep reservoir of knowledge, passion and experience to the position, as well as a strong vision on how to aggressively move Audubon forward as a leader in scientific based climate change advocacy while respecting the organization's history and mission.
Throughout his career, Hall has been dedicated to environmental conservation, fostering awareness and access to the irreplaceable natural resources found in the state. In his current position at Audubon, his efforts raised millions of dollars for the protection and stewardship of wildlife habitats throughout Rhode Island, enabled Audubon educators to provide environmental education to students in every community in the state, and supported Audubon's advocacy efforts in the fight for climate action, forest preservation, pesticide regulation, and more.
With demonstrated leadership and management abilities, Hall also brings extensive experience in strategy, marketing, and public relations to his position. The creative force behind Audubon's communications and fund development for years, Hall has significantly expanded the organization's membership and donor network. He has also demonstrated strong support for Audubon's commitment to inclusion and accessibility for all - in the organization's programs and facilities, on their properties, and in their staff. "I am thrilled to lead this historic and dynamic environmental organization," said Hall. "I am committed to moving the Audubon Society of Rhode Island forward into its next chapter, one in which all people and communities in the state have access to, and can engage with, the natural world around us."
A lifelong Rhode Island resident, Hall holds a Master of Science degree in Environmental Administration from Antioch University and a Bachelor of Science degree in Wildlife Biology and Management from the University of Rhode Island. He currently resides in North Smithfield, RI and will begin his new position on November 21, 2022.