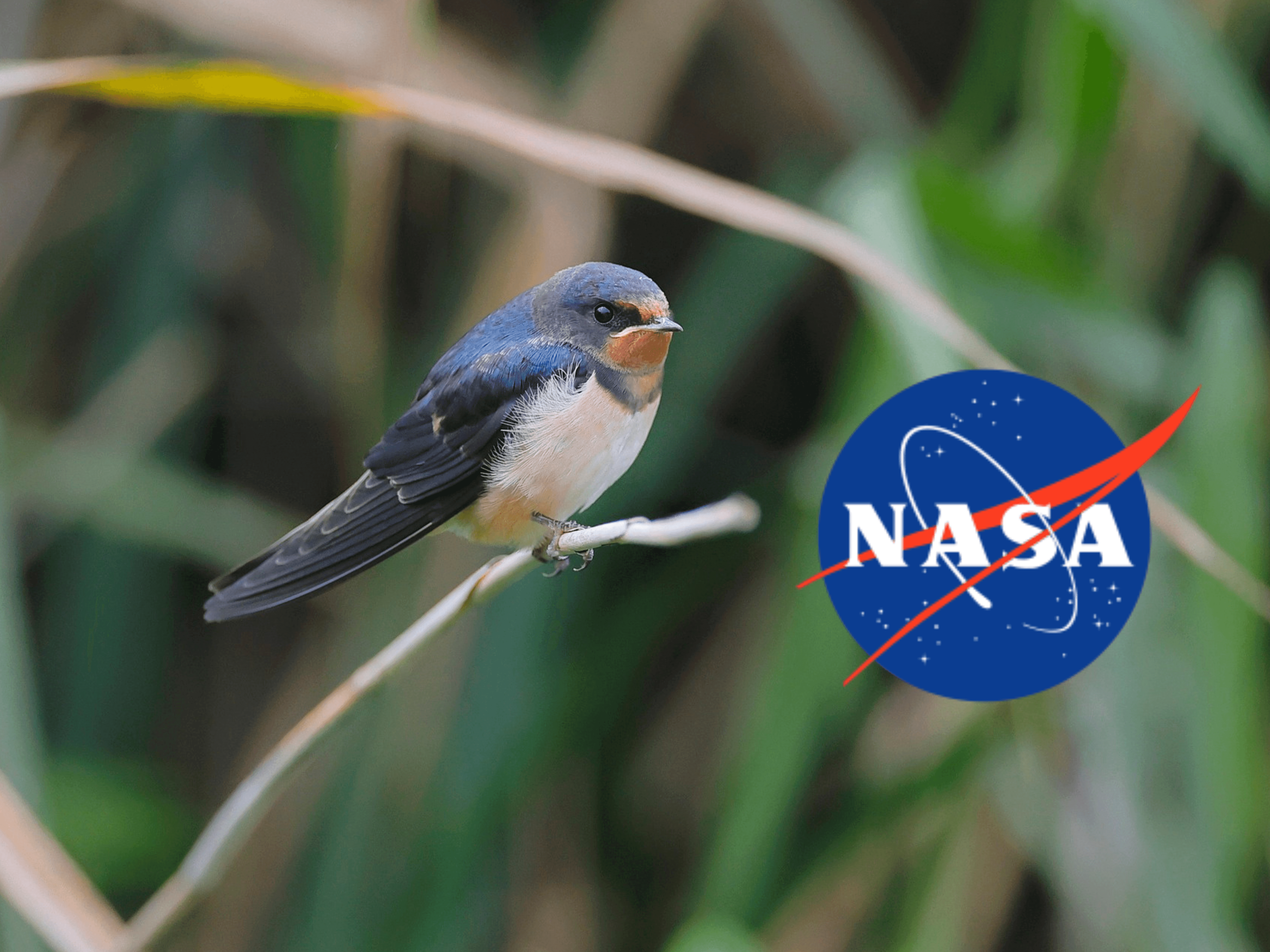 Published August 28, 2023
Audubon Enters the Space Age
Editorial by Dr. Charles Clarkson
Upon hearing the acronym NASA, images of space stations, rockets, satellites, and incredibly powerful telescopes often come to mind. Generally speaking, most people would not associate the National Aeronautics and Space Administration with bird conservation. But, when you think about the stunning images of our planet that come from satellites orbiting overhead, the potential for earthbound-based datasets to be supplemented by information being collected by the world's premier space agency is greater than you may think. Consider the Sentinel-2, twin satellites orbiting the earth that collect high-resolution image data that has contributed to land management, forestry and humanitarian relief projects. The utility of aerospace data for on-the-ground work cannot be overstated, and the Audubon Society of Rhode Island is about to benefit from these amazing data sources in a big way. 
After discussions with the NASA Applied Sciences' DEVELOP National Program, Audubon has been selected as a recipient of targeted landcover analysis in the quest to conserve our Responsibility Birds*. The DEVELOP program identifies relevant applications of NASA's earth observation dataset and generates information and reporting useful in the conservation of natural resources or in addressing issues pertaining to public policy. This partnership aims to address the environmental issues we face in Rhode Island using an interdisciplinary capacity-building approach to research. 
During a 10-week term (in spring 2024), I will work closely with NASA scientists to generate datasets utilizing NASA's incredibly powerful tools that will allow us to highlight areas of conservation importance within Rhode Island for our Responsibility Birds. As a statewide analysis, this dataset will also allow Audubon to prioritize land parcels for future acquisition based on habitat suitability. In short, this partnership will position the Audubon Society of Rhode Island to be an even more efficient and powerful conservation organization than it already is. And, in keeping with our mission, the biggest beneficiaries of this work will be birds and their habitats.  
The NASA DEVELOP program has been in place since 1998 and has engaged over 100 partner organizations each year. Past projects include creating habitat suitability maps to prioritize conservation actions for the Yellow-billed Cuckoo and habitat trend forecasting under various stressor scenarios in the western United States.  
These projects rely heavily on spectral indices that measure vegetation, soil moisture and landcover types and will be informed by the work completed as part of the Avian Research Initiative's baseline data analysis. Geospatial and statistical analysis will uncover areas within Rhode Island that provide the required habitats for each of our nine Responsibility Birds and the myriad other species that occupy these same habitat types. And, because effective conservation should focus on adaptive management, the end products supplied to Audubon from NASA will allow us to monitor changes in habitats through time using these powerful earth observation datasets. Moving forward, as the Rhode Island landscape changes, we will be ready to act swiftly. Being nimble is paramount to conservation success, and this partnership will launch Audubon (pun intended) into a new phase of our science and advocacy work: conservation through the use of cutting-edge technology. 
A major goal of Audubon's Avian Research Initiative is to "lead efforts for bird-focused habitat protection and land management through acquisitions and restoration projects." The work with the NASA DEVELOP program will aim to do just that.  
* Audubon has identified nine common bird species that are still relatively abundant but have declined in numbers. These species are being called "Responsibility Birds" because it is crucial that we begin to address their decline now and work to manage and acquire habitat for their survival. Learn more and support the Avian Research Initiative at asri.org/AvianResearchInitiative. 
---
Dr. Charles Clarkson, Director of Avian Research at the Audubon Society of Rhode Island