October 8th, 2018
Vote YES on 3 in November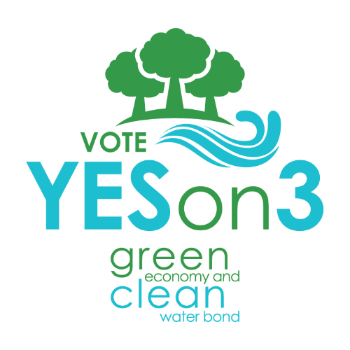 On November 6, voters in Rhode Island have the opportunity to support a critical investment in land and water protection. The $47.3 Million Green Economy and Clean Water Bond (Bond #3 on the ballot) includes a suite of funding to support state investments in critical programs:
$5 million for local recreation to create new and improve existing community parks and recreation facilities;
$5 million for bikeways to expand and improve the state's bikeway network that runs through many communities;
$2 million for open space to support land protection and conservation efforts of local communities and non-profits like Audubon;
$2 million for farmland protection to preserve working farms and the growing network of local farmers;
$4 million for brownfield investments to leverage federal investments in the clean-up of former industrial sites;
$5 million for coastal resiliency and coastal access to protect habitats and public safety;
$7.9 million for clean water and drinking water to leverage close to $40 million in federal funds over two years for the protection of our drinking and recreational waters;
$7 million for dredging sections of the Providence, Woonasquatucket and Moshassuck Rivers to improve water depths for beating, recreation and climate resilience;
$5 million for wastewater treatment facility resilience;
$4.4 million for dam safety to repair or remove state-owned dams that are in poor condition.
What can you do to spread the word?
Audubon supports the Green Economy and Clean Water Bond and encourages you to join us. Here are some actions you can take to help ensure this bond is passed:
Lawn Signs. Contact Senior Director of Policy Meg Kerr (mkerr@asri.org) if you live in a prime, high traffic location and would like to display a lawn sign.
 
Social Media. Like the bond Facebook page and share with your friends: YESon3RI.
 
Attend the Kick-Off Rally for the Bond Campaign:
Friday, October 12 at 10:00 AM; Water Place Park Basin in Providence. Join us if you can! Governor Raimondo and others will be speaking at this kick off campaign to build voter support for the Green Economy & Clean Water Bond. Follow the YESon3RI Facebook page for details.