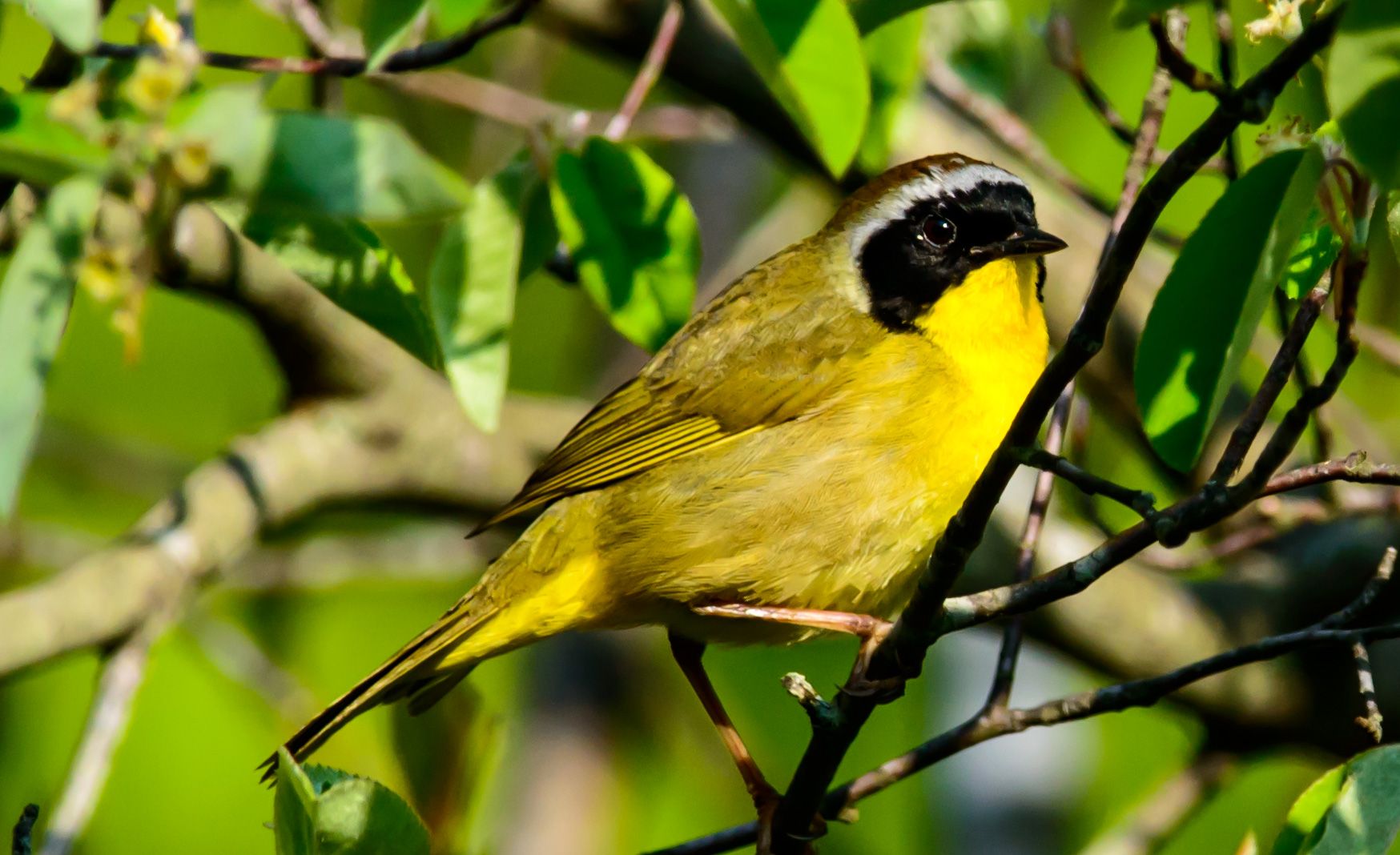 Common Yellowthroat by Ed Hughes 
It's the Best Time of Year for Birds and Birders!
Audubon Offers over 30 Guided Birding Walks in May!
Spring migration is here! May is the peak month for the spring bird migration, with something different moving through each week. Get in on the best birding of the year with Audubon! Novice birders are welcome. Walks are geared for teen to adult. Masks and social distancing are required.
Sundays
Audubon Nature Center and Aquarium, Bristol, RI
May 2, 9, 16, 23, 30, 2021; 8:30-9:30 am.

Caratunk Wildlife Refuge, Seekonk, MA
May 2, 9, 16, 23, 2021; 7:30 – 9:30 am

Mondays
Fort Nature Refuge, (Rt. 5), 1443 Providence Pike, North Smithfield, RI
May 3, 10, 17, 24, 2021; 8:00-9:00 am.
Note that no walk will be held on Memorial Day, May 27.

Tuesdays
Maxwell Mays Wildlife Refuge, 2820 Victory Highway, Coventry, RI
May 18, 2021; 8:00 am-10:00 am

Audubon Parker Woodland Wildlife Refuge, Maple Valley Road, Coventry, RI
May 25, 2021; 8:00 – 9:30 am

Birding walks are offered almost every day in May, so take time to hit the trails and explore those special places in Rhode Island with Audubon Naturalists!
Wednesdays*
Locations determined weekly, please visit the program listing on our website for details, no registration necessary.
May 5, 12, 19, 26, 2021; 9:00-11:00 am.
Thursdays
Marion Eppley Wildlife Refuge, Dugway Bridge Road, West Kingston, RI
May 6, 13, 20, 27, 2021; 8:00-10:00 am.
Fridays
Fisherville Brook Wildlife Refuge, 99 Pardon Joslin Road, Exeter, RI
May 7, 14, 21, 28, 2021; 8:30 – 10:30 am