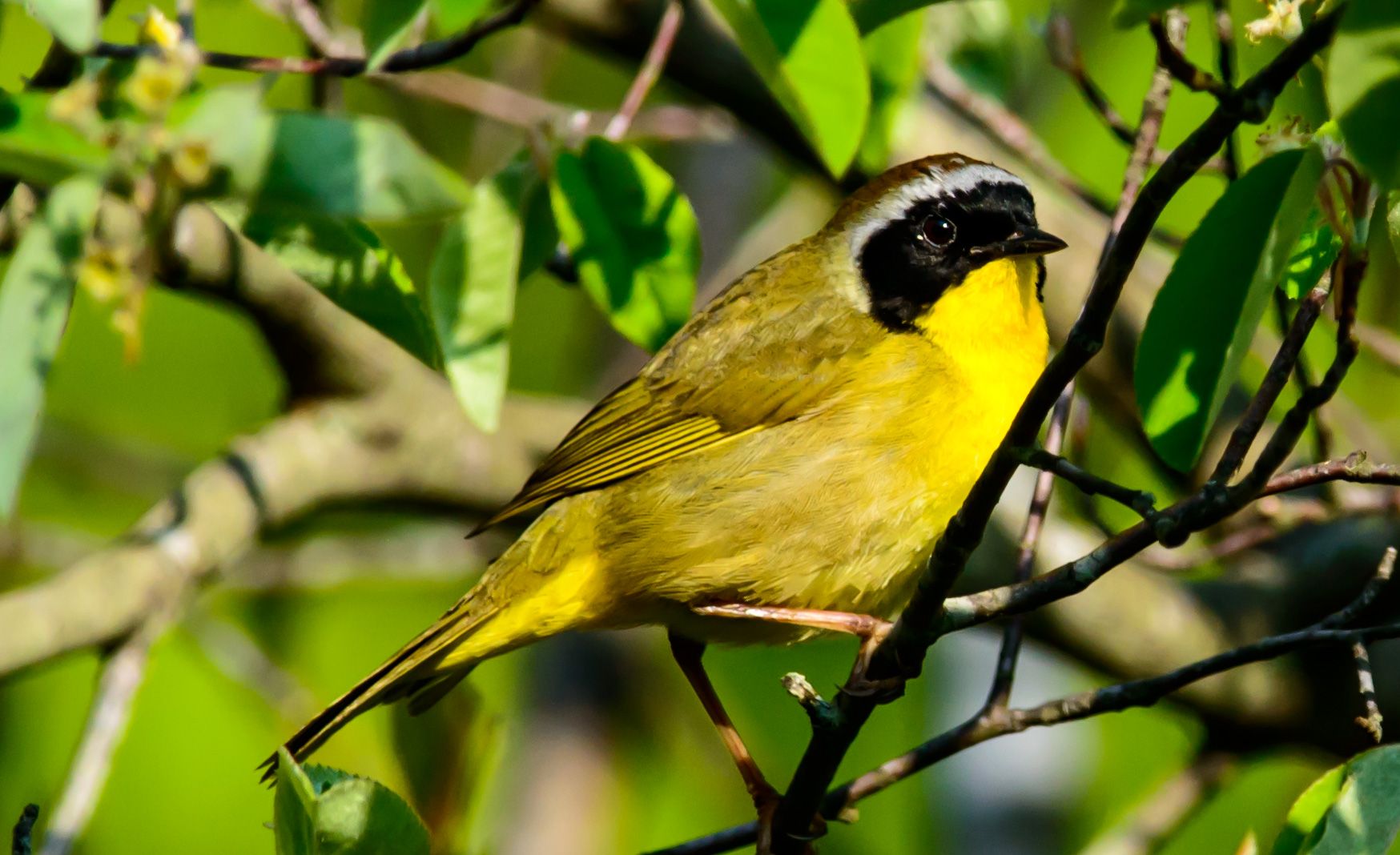 Common Yellowthroat by Ed Hughes 
It's the Best Time of Year for Birds and Birders!
Audubon Offers over 30 Guided Birding Walks in May
Spring migration is here! May is the peak month for the spring bird migration, with something different moving through each week. Get in on the best birding of the year with Audubon! Novice birders are welcome. Walks are geared for teen to adult. Masks and social distancing are required.
Reminder to always visit asri.org/calendar before heading out - cancellations are posted 24 hours in advance, whenever possible. We also suggested registering in advance in order to be contacted directly about cancellations.
 
Sundays
Caratunk Wildlife Refuge, Seekonk, MA
May 7, 14, 21, 28, 2023; 7:30 – 9:30 am 
Mondays
Maxwell Mays Wildlife Refuge, Coventry, RI
May 1, 15, 2023; 8:30 – 10:30 am
Parker Woodland Wildlife Refuge, Coventry RI
May 8, 22, 2023; 8:30 – 10:30 am
Tuesdays
Fort Wildlife Refuge, North Smithfield, RI
May 2, 9, 16, 23, 30, 2023; 8:00-9:00 am 
Wednesdays*
Various locations. Registered participants will be sent details (RSVP at asri.org/calendar)
Thursdays
Marion Eppley Wildlife Refuge, West Kingston, RI
May 4, 11, 18, 25, 2023; 8:00-11:00 am
Touisset Marsh Wildlife Refuge, Warren, RI
May 4, 18, 2023; 9:30 – 11:30 am
Emilie Ruecker Wildlife Refuge, Tiverton, RI
May 11, 25, 2023; 9:30 – 11:30 am
Fridays
Fisherville Brook Wildlife Refuge, Exeter, RI
May 5, 12, 19, 26, 2023; 8:30 – 10:30 am 
Saturdays - perfect for beginners and families!
Powder Mill Ledges Wildlife Refuge, Smithfield, RI
May 6, 2023; 9:00 – 11:00 am
Caratunk Wildlife Refuge, Seekonk, MA
May 13, 27, 2023; 9:00 – 11:00 am
Fort Wildlife Refuge, North Smithfield, RI
May 20, 2023; 9:00 am-11:00 am;