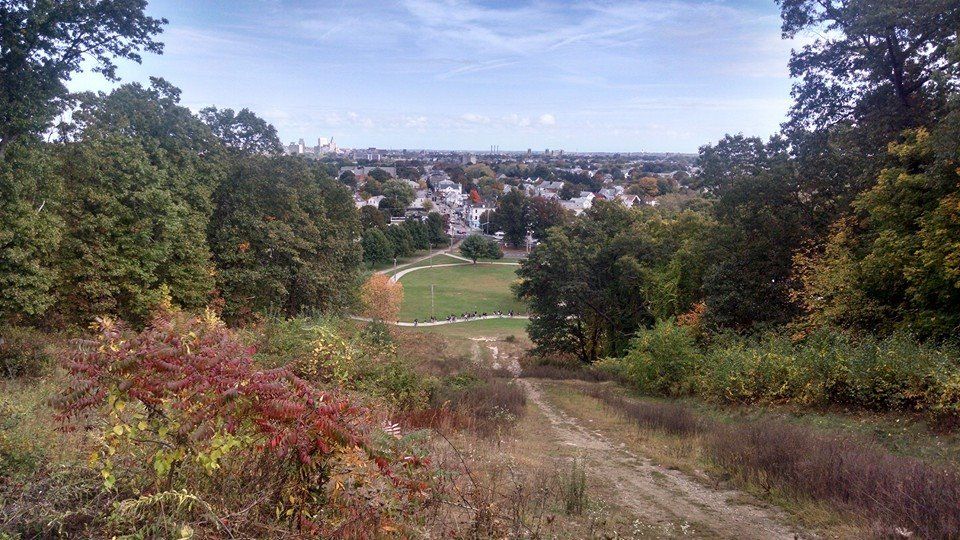 Urban Birding Adventures
Wednesday November 4th, from 9 - 10 am at Neutaconkanut Hill, Providence
Our Providence Urban Birding Adventures are back! Please be sure to sign up, since we need to limit participants to conform to COVID-19 guidelines and to keep us all safe while we enjoy our bird walks.
Join naturalists from the Audubon Society of Rhode Island and the Providence Parks Urban Wildlife Refuge Partnership for a free GUIDED BIRD WALK at Neutaconkanut Hill in Providence on Thursday, October 29, 9-10am. We will send details on the meeting spot once you register for the walk.
To participate, you must wear a mask for the entirety of the program, and be aware of how we are spread out when looking for birds; we need to follow physical distancing guidelines. Our bird walk locations and routes have been carefully considered and chosen to allow the maximum amount of space while still enjoying the variety of birds in this beautiful 88-acre Providence park.
We encourage you to bring your own equipment - binoculars and field guides – so that we can limit sharing among participants. We will bring extra hand sanitizer for you to use if needed. Dress for the weather and wear sturdy walking shoes.
Here is the link to sign up to join us: http://asri.doubleknot.com/event/calendar/2741
•  •  •
Thanks to the U.S. Fish and Wildlife's Urban Bird Treaty Program, and a partnership between the Providence Parks Urban Wildlife Refuge Partnership and the Audubon Society of Rhode Island, these free, monthly bird walks will be held at various various urban parks throughout 2020.
These birding adventures began in 2018 as part of the Urban Bird Treaty Program, and last year in 2019, Providence was designated a Bird Treaty City. To read more about the Urban Bird Treaty and other participating cities, download the fact sheet and visit the website.
---
Looking for Audubon's Free Wednesday Morning Bird Walks with Laura Carberry? Please click here for each week's locations, updated every Monday!