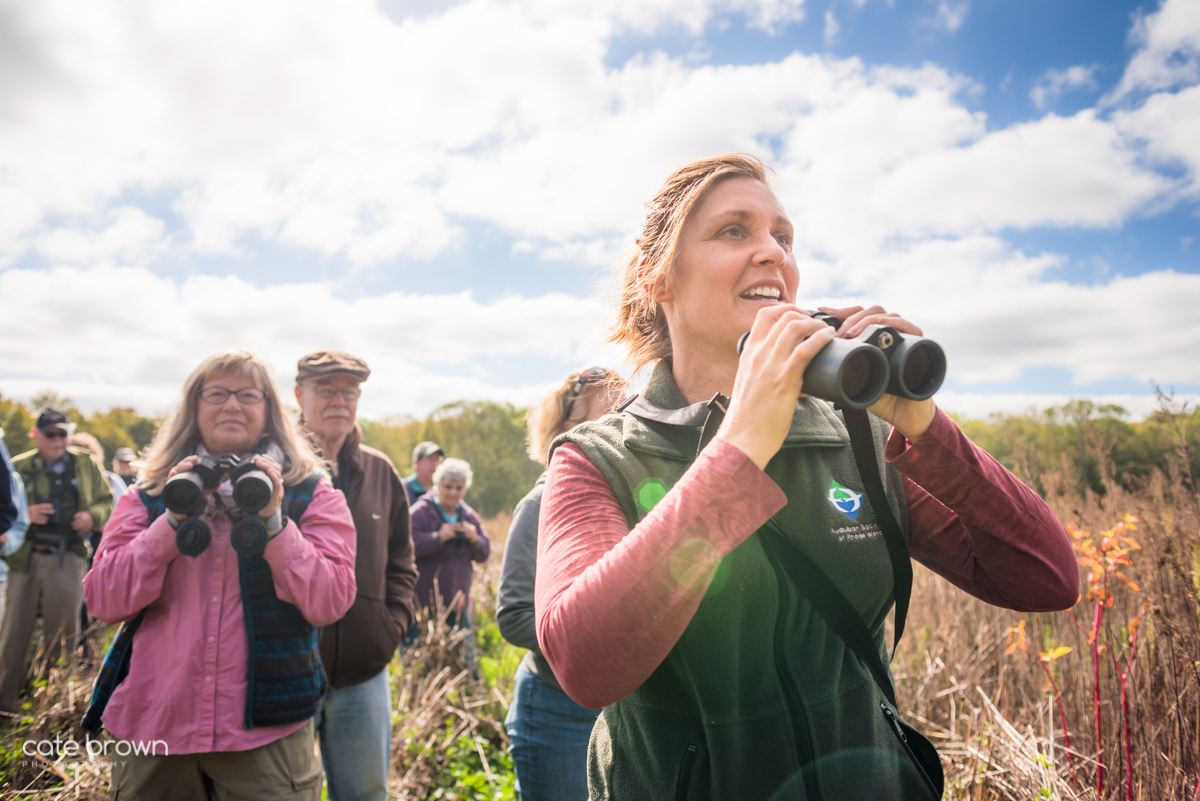 Photo © Cate Brown 2016
Wednesday Morning Bird Walks
Audubon offers FREE Wednesday Morning Bird Walks from September through June with naturalist Laura Carberry. Each week a new birding destination will be chosen, please check back here every Monday for the new location.
On January 29th we are doing something a little different: heading to sea on the Block Island Ferry! Some of the great birds being seen recently on the ferry are Thick-billed Murre, Dovekie, Black Gillemont and Razorbills. We will leave from Galilee in Narragansett on the 11:30 am ferry and return on the 1:30 pm ferry. Pack a lunch, wear lots of warm clothing and join us! The ferry tickets are $23.75, or 22.75 for seniors. Please give yourself enough time to park and purchase tickets.
Links to our 2019-2020 Walk Sightings on eBird
---
Have you heard of the Providence Birding Adventure? In addition to our Wednesday bird walks, Audubon Society of Rhode Island is partnering with Providence Parks Urban Wildlife Refuge Partnership to offer free monthly bird walks in Providence! Thanks to this partnership and U.S. Fish and Wildlife's Urban Bird Treaty Program, these free, monthly bird walks will be held at various locations around Providence for the next two years. Click here to learn more about the Urban Bird Treaty Program, and about other participating cities.
Please click here for the location of the next Providence Birding Adventure.