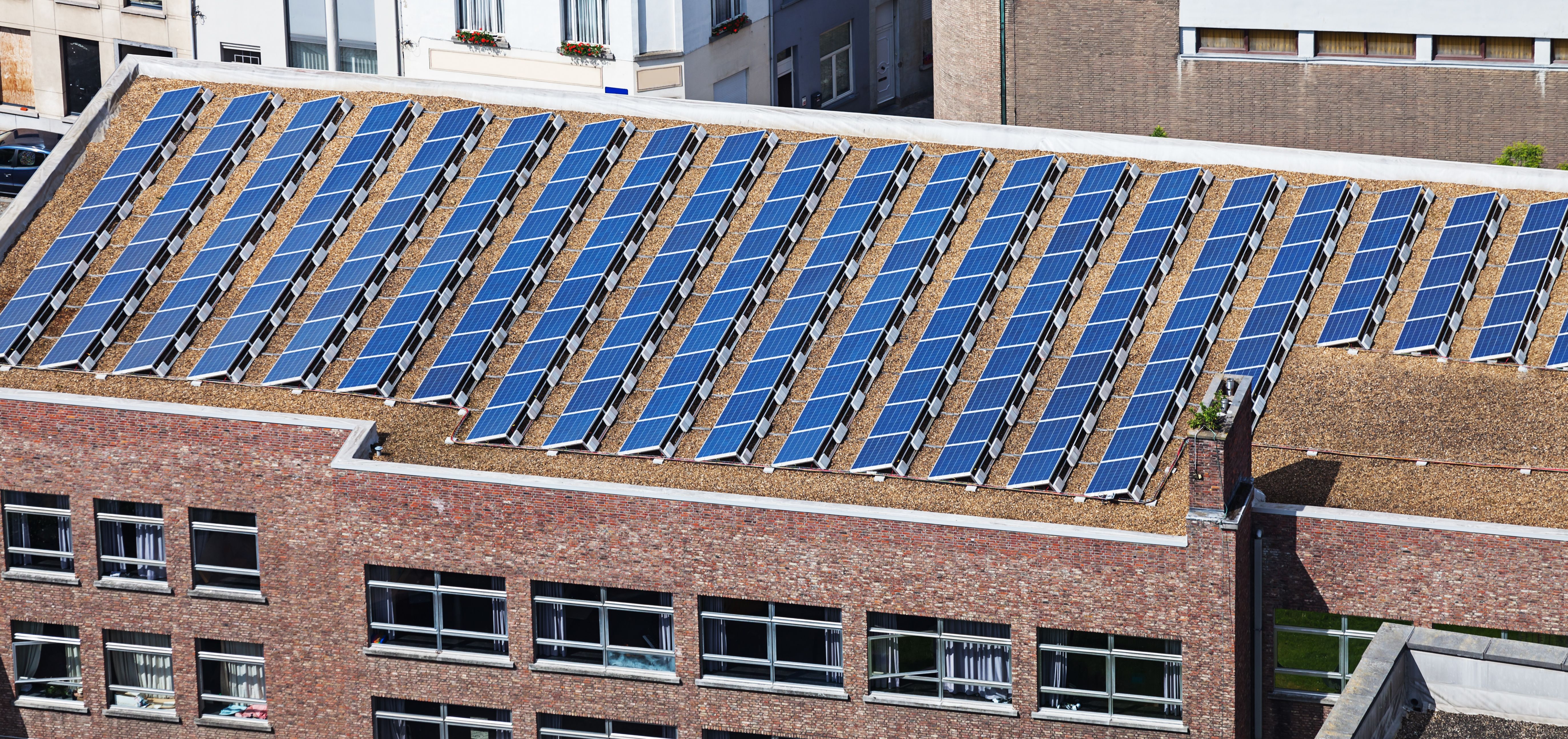 Part Four of the Audubon Report 2017 Series on Climate Change by Todd McLeish
•••
Rhode Island has been recognized for more than a decade as a national leader in efforts to use energy as efficiently as possible. The 2017 scorecard released by the American Council for an Energy Efficient Economy ranked the Ocean State third best in the United States for its energy efficiency programs and policies, which encourage homeowners and businesses to upgrade their insulation, install efficient heating and cooling systems, and replace energy-wasting appliances, among other things. As a result, the state has one of the lowest per capita electricity consumption rates in the nation.
Yet despite how efficiently we use electricity and how conscientious we are at conserving energy, the state still requires large quantities of electricity, oil, natural gas and other fuels to support its economy and the standard of living of its residents.
"We've had the luxury of living a fossil fuel lifestyle in New England without having to bear any of the downsides of it," said Meg Kerr, Audubon's senior director of policy. "We don't have strip mines or big power plants or lots of industrial infrastructure that goes with it in our backyards. But we can't say no to everything."
That is especially true as the climate warms and it becomes increasingly necessary to shift away from that fossil fuel lifestyle. Rhode Island was ranked fourth among the 50 states in shifting to renewable energy, according to a Clean Energy Momentum progress report by the Union of Concerned Scientists, but the state still has a long way to go.
"Climate change is the existential threat, and we need to be doing everything we can to address it," Kerr said. "The state has developed goals for reducing greenhouse gas emissions, and if we're going to be serious about meeting those goals, we need to aggressively shift from fossil fuel energy to renewable energy."
The Audubon Society of Rhode Island is a strong supporter of the Resilient Rhode Island Act of 2014, which aims to reduce the state's greenhouse gas emissions to 10 percent below 1990 levels by 2020, to 45 percent below 1990 levels by 2035 and to 85 percent below 1990 levels by 2050.
"To get there, we need to move as quickly as we can to renewable energy. We don't want any more fossil fuel-based electricity generation in the state," said Kerr. "But the conversation we're trying to foster is this: How do we encourage renewable energy facilities in already-built areas? Let's be as aggressive as possible to get renewable energy sited so as to reduce the impact on forested areas, which are important for carbon sequestration and for wildlife habitat."
Kerr acknowledges that it's a challenging notion, since existing policies and the economics of renewable energy development now strongly favor siting them in undeveloped areas where land is relatively inexpensive.
"We don't necessarily oppose that, because we recognize that we need to have a lot of renewable energy," she said. "But we are working with developers and state agencies on how to incentivize construction of solar and land-based wind as much as possible in areas already developed."
Carol Grant, the commissioner of the Rhode Island Office of Energy Resources, recognizes the challenges the state faces in achieving what she calls the "very ambitious goals" of the Resilient Rhode Island Act. But she believes that the state is on the right path.
"First, we have to be sure we're not using more energy than is needed, and Rhode Island is already recognized as one of the leaders in the country in energy efficiency programs," she said. "The next thing is to de-carbonize the electricity generation system. That's where we're now being ambitious in our goals."
Grant said that Governor Gina Raimondo has established a goal of generating 1,000 megawatts of renewable energy in the state by 2020. (According to the Office of Energy Resources, 1000 MW is roughly the equivalent of between 25-50% of Rhode Island's energy needs over the course of a year.)
"Once we have a cleaner electricity grid, then the transportation and heating sectors can become cleaner by shifting to electric vehicles and other technologies that use clean electricity," she said. "That path is a thoughtful and hopefully successful way of reaching those ambitious goals."
While many people have argued that renewable energy cannot compete with the cost of fossil fuels or that it will not be able to have a significant impact on the state's energy mix, Grant believes that solar and wind power can make an achievable difference.
"We're seeing across the country that it can be done, and it's more and more realistic that it can be done in an affordable way," she said. "Our mandate is to have a clean, affordable energy system for Rhode Islanders. What's encouraging is that we're seeing the cost of alternative energy coming down dramatically."
She agrees with Kerr that the appropriate siting of energy facilities – whether fossil fuel or renewables – can be difficult, but she notes that Rhode Island has an excellent track record.
"Siting requires a lot of thoughtful problem solving," Grant said. "No matter what source of energy, the siting has some impact. The challenge is to recognize that and figure out how to work with all the stakeholders to manage the impact so it's addressed, managed, dealt with thoughtfully, and taken seriously.
"We can point to offshore wind as an area where Rhode Island has taken a leadership position in dealing with complex siting issues, by working with stakeholders and listening carefully," she added. "The fact that Block Island was sited as the first offshore wind facility in the Western Hemisphere is a signal to the world that we can bring people together to solve these issues."
It won't be easy, however. No one wants an energy facility in their backyard, regardless of how clean it may be. Neighbors in North Smithfield are fighting a proposed wind turbine, others are opposing a solar installation in western Cranston and another in Richmond. Wind developers expect opposition regardless of what site they select.
"The first thing we have to do is acknowledge the concerns of the neighbors and get people around the table and get them talking about it," Grant said. "We do need energy to continue to support our lives and economy. Let's start from that position and figure out how to do that thoughtfully. Not reducing our greenhouse gas emissions and not encouraging renewable energy is going to have consequences as well."
Audubon believes the state should begin the siting process by identifying how much renewable energy development is possible in urban areas and other places that are already developed. Priorities should be on brownfields, parking lots, landfills, buildings and roadways.
"We'd like to have a good idea of what's possible in our built areas, and then what additional generation do we need to get from outside those areas," Kerr said. "We don't really have siting guidelines yet, other than local planning and zoning ordinances. If we were really aggressive in our urban areas, how much additional land do we have to give up to meet the goals we have? We recognize that we will have to give up some."
Grant said that some of the incentives Audubon has in mind are already in place. Rhode Island's Renewable Energy Growth Program, which sets the electricity rates that small solar, wind and hydro operators will receive for the electricity they generate, already pays more for rooftop installations than for those sited on open land. And the Rhode Island Department of Environmental Management just issued rules for the redevelopment of brownfields that provides incentives for development proposals that include renewable energy installations.
But she also said that the state doesn't want to entirely discourage renewable energy facilities in Rhode Island's rural areas because that is where the lowest cost facilities will be sited, and those lower costs benefit electricity customers.
"The costs of these programs are being supported by electricity users," she said. "We don't want to make it more expensive. We don't want to add costs, because we're looking for affordable energy."
She also believes that offshore wind development will continue to play a major role in the state's renewable energy efforts. The state of Massachusetts is in the process of procuring bids for offshore wind turbine installations, and Rhode Island is hoping to benefit from the process.
"There is huge potential in the Northeast for offshore wind," Grant said. "If Massachusetts gets more than they can use in this bid, we may see that we can get some well-priced wind for Rhode Island, and we're open to that."
Farmlands have become the latest battleground over the siting of renewable energy facilities. Because they are already cleared of trees and most are generally flat, energy developers see them as easy and inexpensive sites on which to install solar panels and wind turbines. And because the payments farmers would receive for the electricity generated on their properties would help them avoid having to sell their land, many farmers welcome this new option for continuing their way of life. But the environmental community is concerned that turning farms into fields of solar panels would affect the needs of wildlife.
In a compromise that all sides appear to support, legislation was passed in the General Assembly this year that allows some farmers to avoid paying a "land use change tax" if they convert a maximum of 20 percent of their farmlands to renewable energy generation.
"Rhode Island has been losing farmland at a rapid clip for decades – we've lost 80 percent of our farmland since the 1940s, and it hasn't slowed down," said Max Greene, a staff attorney for the Conservation Law Foundation, who follows proposed policies and legislation related to renewable energy in the state. "Farmland in Rhode Island is the most expensive in the country because of its value as development. While we accelerate the development of renewables to prevent the worst effects of climate change, we don't want to also accelerate the loss of our farms."
Greene said the 20 percent limitation in the legislation is appropriate to benefit farmers while also ensuring the protection of as much undeveloped land as possible. He said that several other bills related to siting renewable energy facilities on farms and other properties were discussed in the legislature, though none passed.
Before too many more wind turbines and solar installations are constructed in rural regions of Rhode Island, Greene thinks the state should follow Vermont's lead by creating a map that identifies the prime locations for renewable energy development overlaid with a map of the state's existing open space.
"It allows you to see how much of that prime space you'd need to convert to renewable development for the state to meet its goals," Greene said. "In Vermont's case, the footprint for renewable development was very small compared to its overall amount of open space. We're hoping to convince the state Office of Energy Resources to do something similar for Rhode Island so we can have a better understanding of how much open space we might have to give up."
So what's the next step for Rhode Island as it continues on its path toward a renewable energy future?
"We are bringing all the voices together," said Kerr. "Audubon and other environmental groups have asked the Office of Energy Resources to formalize and provide staff support for this renewable energy siting stakeholder group. We want to find a way to make it work as best as possible for everyone. We have a lot more common ground than differences."
Carol Grant agrees. "The downside of not taking these steps is huge," she said. "But having said that, it's still going to be hard. None of these decisions is easy. The challenge is to do it well and do it with an ongoing awareness of its impact on the environment while also being aware of the costs."
•••
Todd McLeish is a life-long birder, freelance science writer and author of several books about wildlife, including Narwhals: Arctic Whales in a Melting World.
Part Four of the Audubon Report 2017 Series on Climate Change by Todd McLeish