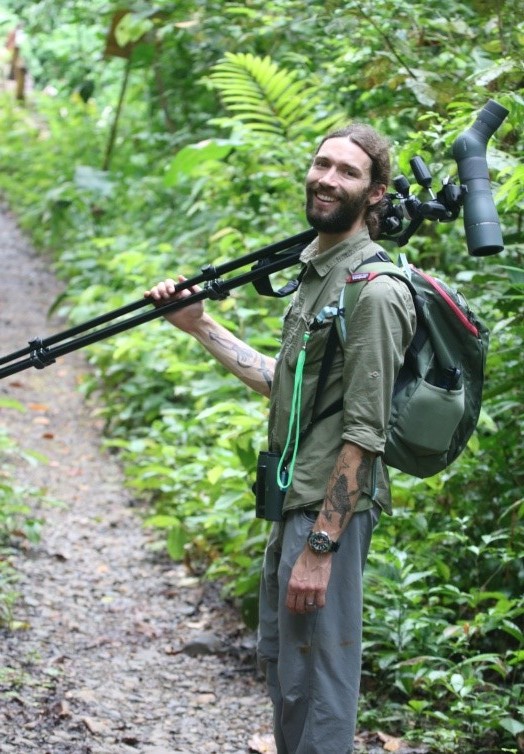 Up-to-date changes in Rhode Island bird populations will be presented at the Bosworth Lecture Series on Thursday, Feb 8 at 7:00 pm in the Rogers Free Library. The event is free and open to the public.
Ornithologist Charles Clarkson, coordinator for the RI Bird Atlas, will review the latest findings documenting the distribution, abundance and long-term change of birds in this state, including the loss of some species and the expansion of others such as the common raven, eider and yellow-bellied sapsucker.
"Birds are effective indicators of environmental change," Dr. Clarkson said, "and our findings can be used to determine habitat health, inform land management and promote biodiversity." He said The RI Bird Atlas -- in its third year of data collection -- is the first atlas to survey year-round use of habitats by breeding, wintering and migrating birds.
With help from 68 volunteers the atlas first documented 9,000 sightings of breeding birds in this state from 1982 to 1987. The current edition is the second, relying primarily on volunteers to collect information spanning from 2016 to 2020. Dr Clarkson hopes to recruit more than 100 volunteers. Those interested in helping the current atlas count are encouraged to attend. Visit the Rhode Island Bird Atlas 2.0 website.
Born in the mountains of central Virginia, Dr Clarkson lived out his childhood in the woods admiring nature. He gravitated towards birds and after his first college course in ornithology, he decided "There could be no more satisfying life than one devoted to our feathered friends."
As a graduate student at Virginia Commonwealth University, he studied song production in male warblers, documented owl demography and maintained an ornithological museum collection. He later led a team of biological technicians rebuilding a population of endangered red-cockaded woodpeckers. He spent three-years managing habitat and tracking woodpecker groups throughout the Southeast.
At the University of Virginia for a doctorate in avian toxicology, his focus was the impact of mercury on the growth and development of nestling water birds. For the Semester at Sea, he lead students worldwide, including to the tropics to help small-scale coffee producers use rainforests to promote bird habitat.
In addition Dr Clarkson has worked to reduce the mortality of seabirds by the commercial fishing industry, serving on advisory panels and teaching ocean conservation. He moved to Rhode Island in 2011, teaching at Salve Regina and Roger Williams Universities. He also serves as a board member for the Audubon Society of Rhode Island, the Aquidneck Land Trust and as co-chair of the Conservation Committee for the International Waterbird Society.
The Roswell S. Bosworth, Jr. Lecture Series is presented by the Men's Club, a Bristol organization that pays tribute to its founding member and former editor/publisher of the East Bay Newspapers with lectures of general interest.