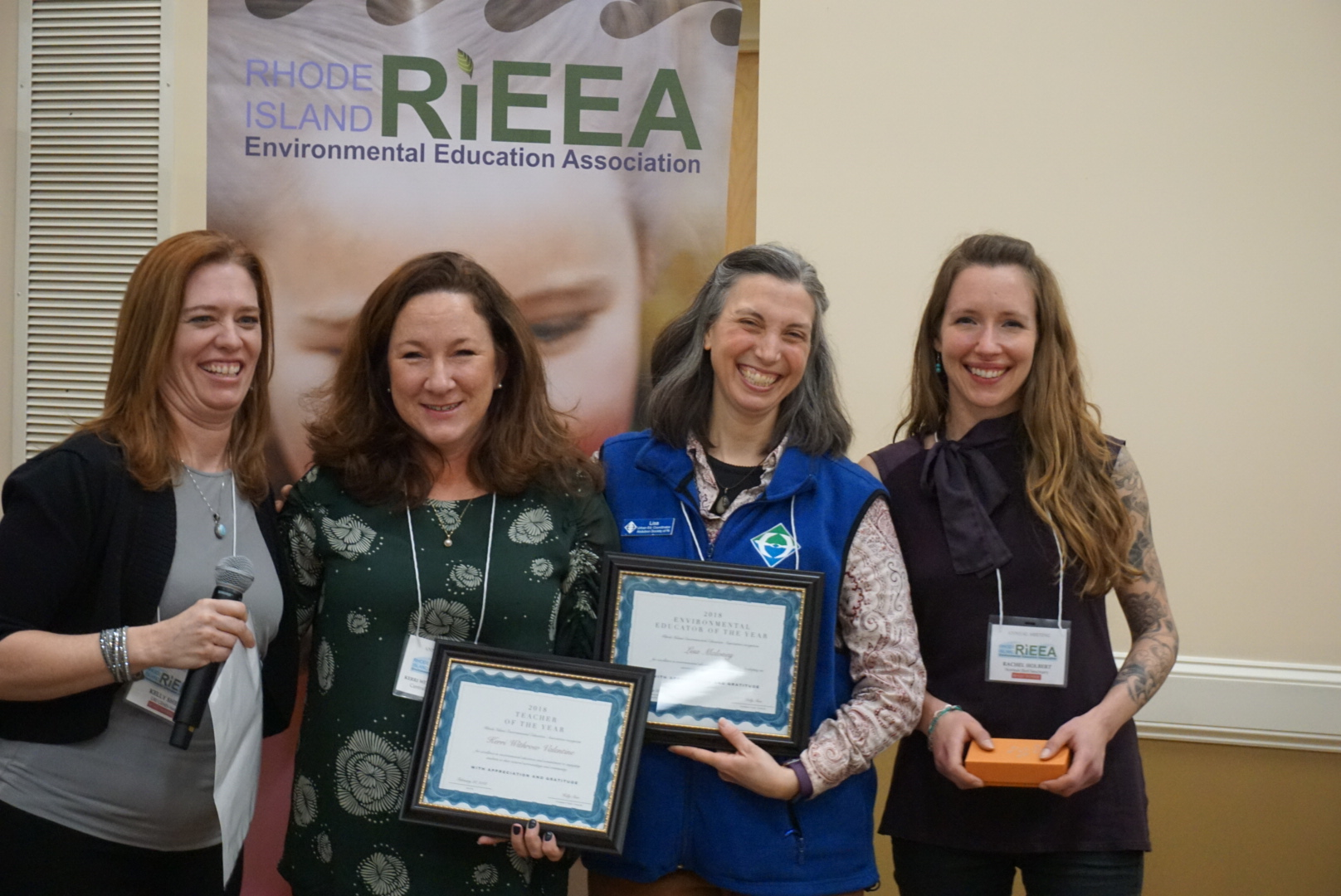 Rhode Island Environmental Education Association (RIEEA) recently named Audubon's Urban Education Coordinator Lisa Maloney as the Environmental Educator of the Year. An inspired, enthusiastic educator and expert naturalist, Lisa has many years of experience teaching all ages in a wide variety of settings including classrooms, after school programs, city parks and Audubon wildlife refuges.
In addition to her teaching responsibilities, Lisa's work extended to RIEEA projects and events, GEMS-Net trainings, collaborations with US Fish and Wildlife's Schoolyard Habitat projects, and work in urban education partnerships.
Congratulations to Lisa!
Photo (Left to right): Kelly Shea (URI GEMS-Net), Educator of the Year recipient Kerri Withrow Valentine (Central Falls High School), Educator of the Year recipient Lisa Maloney, Rachel Holbert (Norman Bird Sanctuary/ RIEEA President)