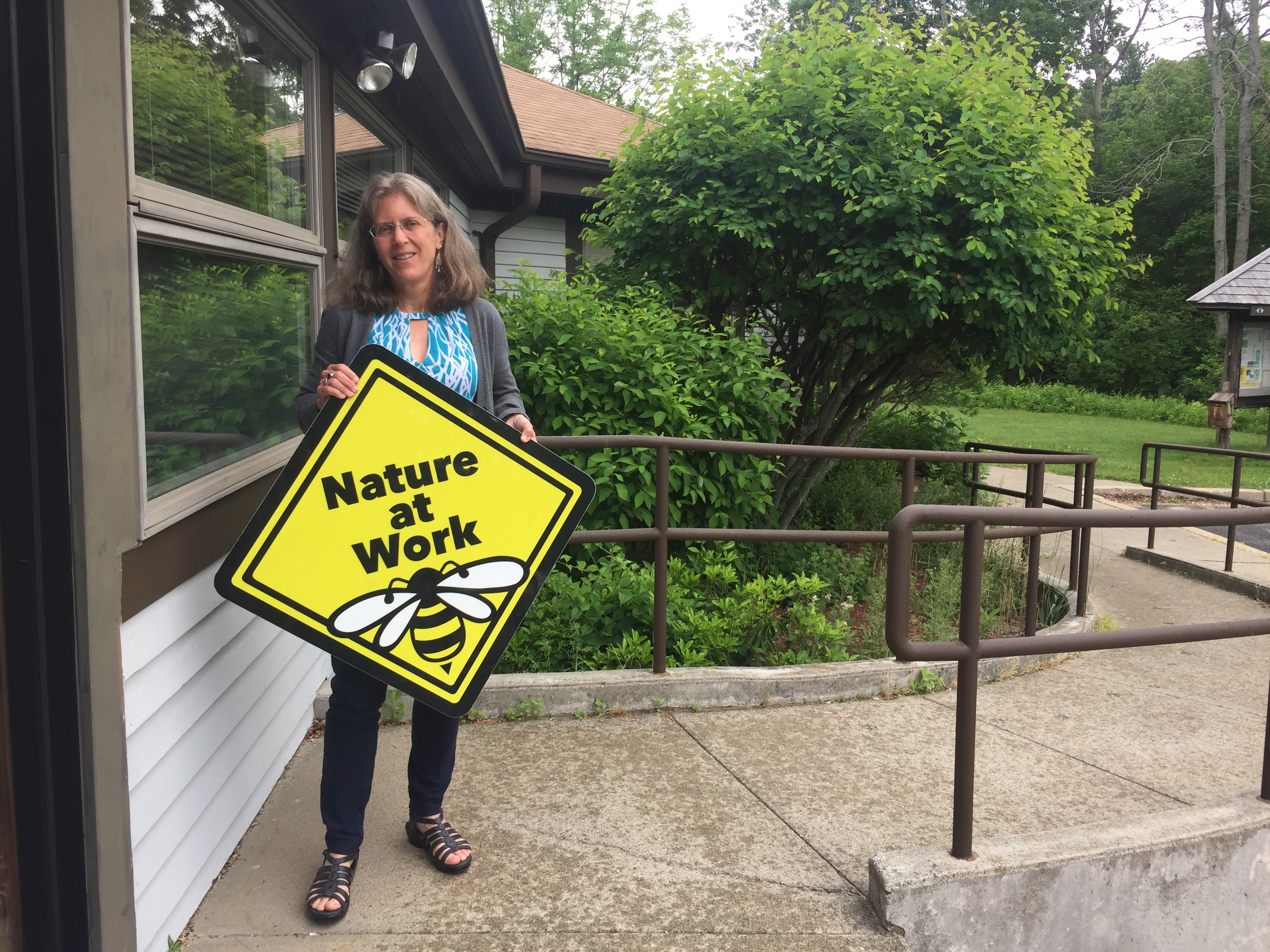 The Rhode Island Department of Transportation has just printed the first batch of prototype 'Nature at Work' pollinator habitat road signs! Through her seat on the Pollinator Working Group, Audubon Senior Director of Policy Meg Kerr (pictured above) has worked with the RI DOT to create these signs which will be displayed amongst pollinator-friendly plants along Rhode Island roads.
We look forward to continuing our work with both RI DOT and Rhode Island Department of Environmental Management​ as we explore opportunities for pollinator habitat enhancement on protected state land and along roads.
Thank you to RI DOT for funding and printing these signs that will bring public attention to these vital habitats!