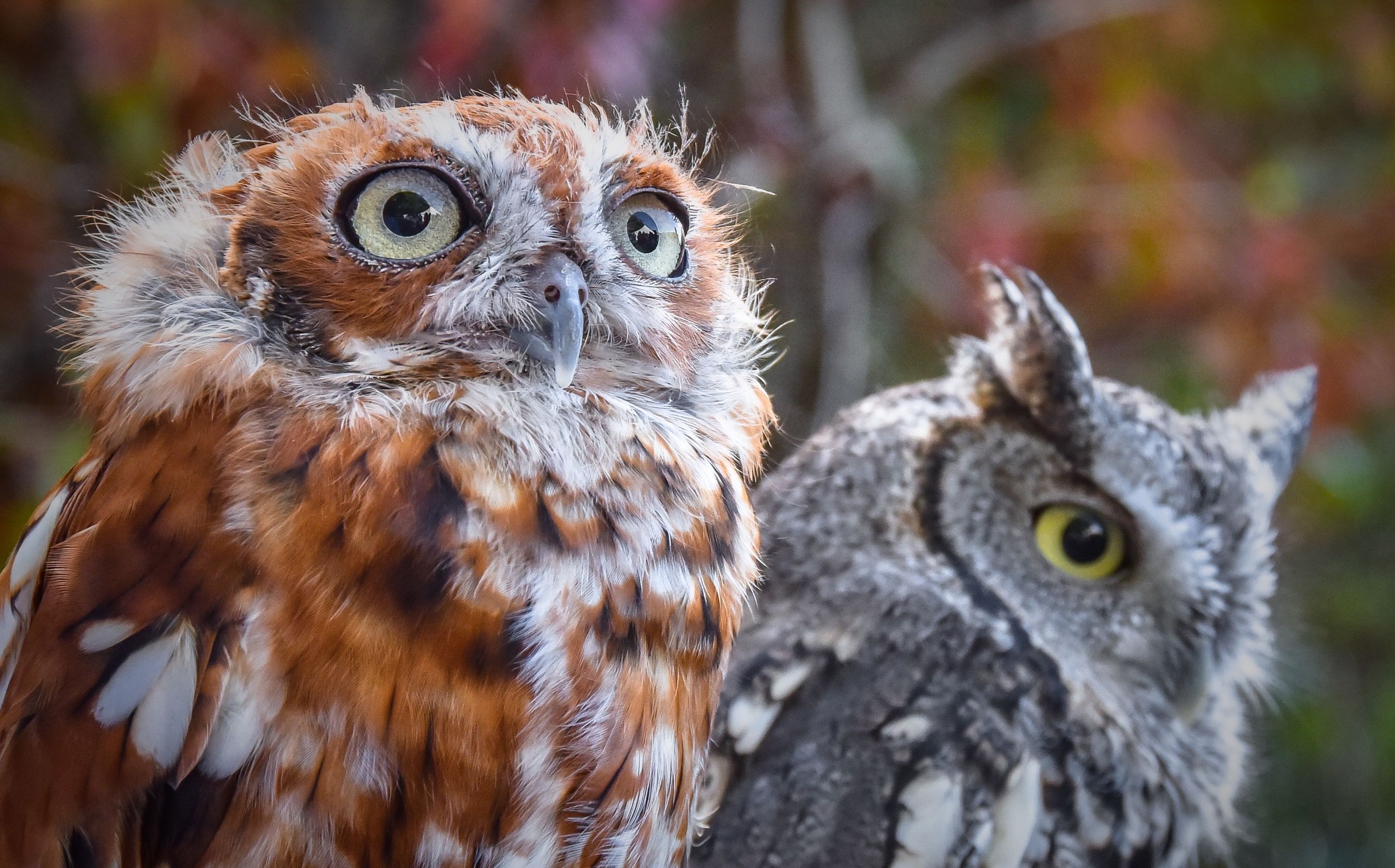 Eagles, Owls, Falcons and Hawks Descend on Audubon
Audubon Raptor Weekend 2018
Audubon Nature Center and Aquarium, 1401 Hope Street (Route 114), Bristol, RI
September 8 & 9, 2018; 10:00 a.m. – 4:00 p.m.
Amazing creatures with long sharp talons, hooked beaks, and highly developed eyesight and hearing are headed to Audubon. They're raptors, the superior hunters of the avian world. Many species of these formidable and striking birds will be descending on the Audubon Nature Center and Aquarium in Bristol, Rhode Island for Raptor Weekend 2018.
Eagles, owls, hawks and falcons will be featured in live flight demonstrations, educational programs and activities for bird enthusiasts of all ages. Audubon presents a unique opportunity for visitors to get up-close with many species and learn about raptors and their adaptations in this engaging, family-friendly weekend event.

Presenter Highlights
In addition to a number of raptor presentations by Audubon experts, wildlife rehabilitators from across the Northeast will bring their expertise with birds of prey to the event.
NEW for 2018! Master falconer Rick West of Westy's Birds of Prey will bring breath-taking free flight demonstrations on both days. Coming from Adams, New York, Mr. West highlights aerial agility in this program focusing on falconry and raptor biology. A European Eagle Owl, Spectacle Owl, Barn Owl, Harris's Hawk and Aplomado Falcon are a few of the raptors he may present.
Wildlife Rehabilitator and Connecticut Falconer Christine Peyreigne of Wilton, CT will also present a Bald Eagle along with other birds of prey on Saturday, September 8.
Returning this year is Connecticut-based raptor rehabilitator Mary-Beth Kaeser of Horizon Wings. On Sunday, September 9 she will be presenting a Bald Eagle, Golden Eagle, Barn Owl, American Kestrel, Peregrine Falcon and more.
Also on Sunday, September 9, ever-popular presenters Marcia and Mark Wilson of Eyes on Owls will introduce the audience to a variety of live owls found in New England as well as other parts of the world. The Wilsons will also explore the protection of owls and their habitats.
Lectures by Urban Wildlife Photographer Peter Green (September 8) and Master Falconer Al Jordan (September 8 and 9) will also be featured.
Entertaining and educational games and activities for families will be featured both days. Admission also provides access to the award-winning Audubon Nature Center and Aquarium and entrance to the Center's 28-acre wildlife refuge, including the scenic boardwalk to Narragansett Bay. Food and refreshments will be available.
Volunteers are Needed!
Audubon is seeking volunteers to help with games, activities, parking, raffle table, snack areas and more. Contact Amanda Tirocchi at atirocchi@asri.org or call (401) 949-5454 ext. 3044.
For more information on Raptor Weekend, visit www.asri.org.
General Admission:
Adult: $13/member, $16/non-member
Child (ages 4 - 12): $9/member, $11/non-member
Children age 3 and under are free
Two-Day Pass:
Adult: $23/member, $28/non-member
Child: $15/member, $17/non-member
Children age 3 and under are free
Raptor Weekend is sponsored by RI PBS, People's Power and Light
Photo credit: Jason Major
Eastern Screech-Owls at Audubon Raptor Weekend in both gray and red morph.