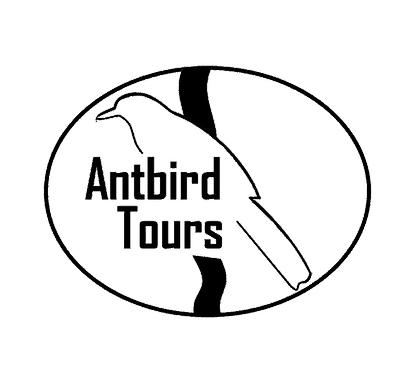 Birds in Central Panama
December 6 – 11, 2018 or February 7 – 12, 2019
Led by Professional Ornithologist and Audubon Board Member, Charles Clarkson, PhD  •  www.antbirdtours.com
Come immerse yourself in the tropics and experience the amazing diversity of bird life in Panama. Join Dr. Charles Clarkson, professional ornithologist and Audubon board member, on a guided trip that will open your eyes to the world of tropical birds. Dr. Clarkson answers frequently asked questions below.
Q: Why Panama?
A: Panama offers some of the best tropical birding on Earth. A country the size of South Carolina, Panama has around 1,000 bird species. As an isthmus connecting South and Central America, many species have range limits that meet in Panama. It is easy to spend just 4 or 5 days in Panama and see over 275 species of birds. Travelers experience a tropical rainforest in all its glory…including multiple species of mammals, reptiles and insects in staggering numbers.



Q: Tell us a little about your trip itinerary.
A: We will focus on the Central Lowlands, which offers the highest animal diversity in the country. It is a wonderful place to be introduced to tropical birding. Within one hour after landing in Panama City, we arrive at our comfortable birding lodge located in the heart of a national park. This is our base for the next 4 ½ days as we bird through amazing canopy towers, rainforest trails and riversides. We even take a day trip out to the highlands to explore new habitats and see birds that live on the side of an extinct volcano. Days are filled with birding and exploring the rainforest, and evenings are spent relaxing in the lodge.

Q: What kinds of birds should you expect to see?
A: Each day is spent targeting different taxa of birds. The first full day is largely spent viewing the quintessential tropical birds that are known for their bright colors and amazing social behavior: toucans, parrots, motmots, trogons, birds of prey, puffbirds, fruitcrows, honeycreepers and tanagers…pretty much all "wow!" birds. The rest of the trip is spent looking for species that are unique to the tropics. These are species that are unbelievably diverse and fill every available niche in the rainforest. At the end of the trip, the species list generally stands between 215-300 species and participants have gained a better understanding of the evolutionary history of tropical birds.

Q: What separates this trip from other tour companies offering trips to Panama?
A: First, I like to think of my trips as immersion therapy. Many people on other trips only spend a few hours of birding here and there. They often realize the vast majority of time was spent in a resort. On our trip, birders have the opportunity to spend 15-16 hours each day in the rainforest. This maximizes exposure to the ecosystem and facilitates the learning process. Options to return to the lodge do exist throughout the day, but being immersed in a tropical rainforest is absolutely necessary if you hope to learn how it truly functions.
Second, I am a trained ornithologist and what really excites me is not checking species off a list, but observing bird behavior and understanding what makes them tick. My trip is like a mini tropical ornithology course. For each bird we see, I explain its behavior and how it interacts with its environment. Participants walk away with much more than a superficial glimpse at tropical birds.

Lastly, I bring an enormous amount of enthusiasm to my trips. Every time I set foot in Panama, I feel energized and excited to see the treasures that the rainforest holds. Those on my trips often feed off my energy and it spreads through the group until everyone is feeling a heightened sense of awe. My trips cultivate a love for Panama and tropical environments, which is very important given today's conservation threats.
---
Attend a free informational session:
September 24, 2018; 6:30 pm; Audubon Nature Center and Aquarium, Bristol, RI  •   RSVP 
- or -
September 25, 2018; 6:30 pm; Powder Mill Ledges, Smithfield, RI  •   RSVP