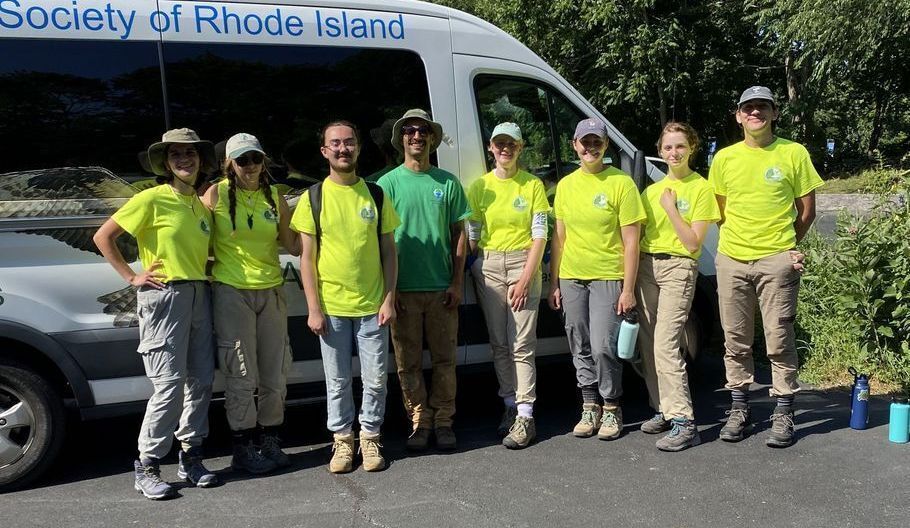 The 2022 YCL Crew with Audubon Staff. 
RI Youth Conservation League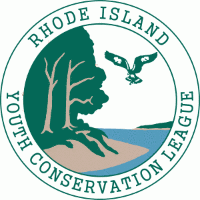 Audubon is looking for high school students, new graduates, and early college students interested in environmental careers, forestry, landscaping, or wildlife biology.
The Youth Conservation League (YCL) works as a team on projects for Audubon and The Nature Conservancy as well as land trusts, towns and watershed groups around the state. The work is intense and challenging, but very rewarding. The goal of the project is to create summer jobs for high school students which entail outdoor stewardship work around the state and address three critical needs for Rhode Island:
Hands-on labor to steward our precious conservation land.
Engaging high school-age youth in meaningful activities in the outdoor environment.
Providing job opportunities for high school-age youth.
The YCL team is a project of the Audubon Society of Rhode Island and is funded by grants from the Conservation Stewardship Collaborative Endowment at the RI Foundation. 
Do you want to recruit the YCL team? Organizations are encouraged to apply for our Crew in Your Community opportunity!
Paid Positions Available:
Work will include controlling invasive plants, improving wildlife habitat, light carpentry such as signs and fences, native seed collection, community outreach, & more. The work will be intense & challenging, but very rewarding!
The 2023 season applications are closed. Thank you for your interest! Stay tuned for info on the 2024 season.
---
Crew in Your Community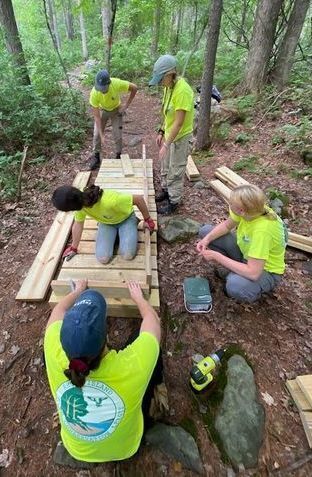 Recruit the RI YCL team for your environmental stewardship project!
Land trusts, towns, watershed groups, etc. are eligible and encouraged to submit proposals for a "Crew in your Community" YCL land stewardship and service day." Qualifying land organizations will be selected for one day of YCL labor during July and August 2023.
Examples of past crew projects include:
Invasive plant removal to create river access
Trail boardwalk construction to minimize wetland disturbance
Invasive plant removal and trail clearing
Fence installation and boardwalk construction
(PDF opens in a new window)
For questions about RI YCL, please contact program organizer and Audubon Senior Director of Conservation Scott Ruhren at 401-949-5454 x3004 or sruhren@asri.org.