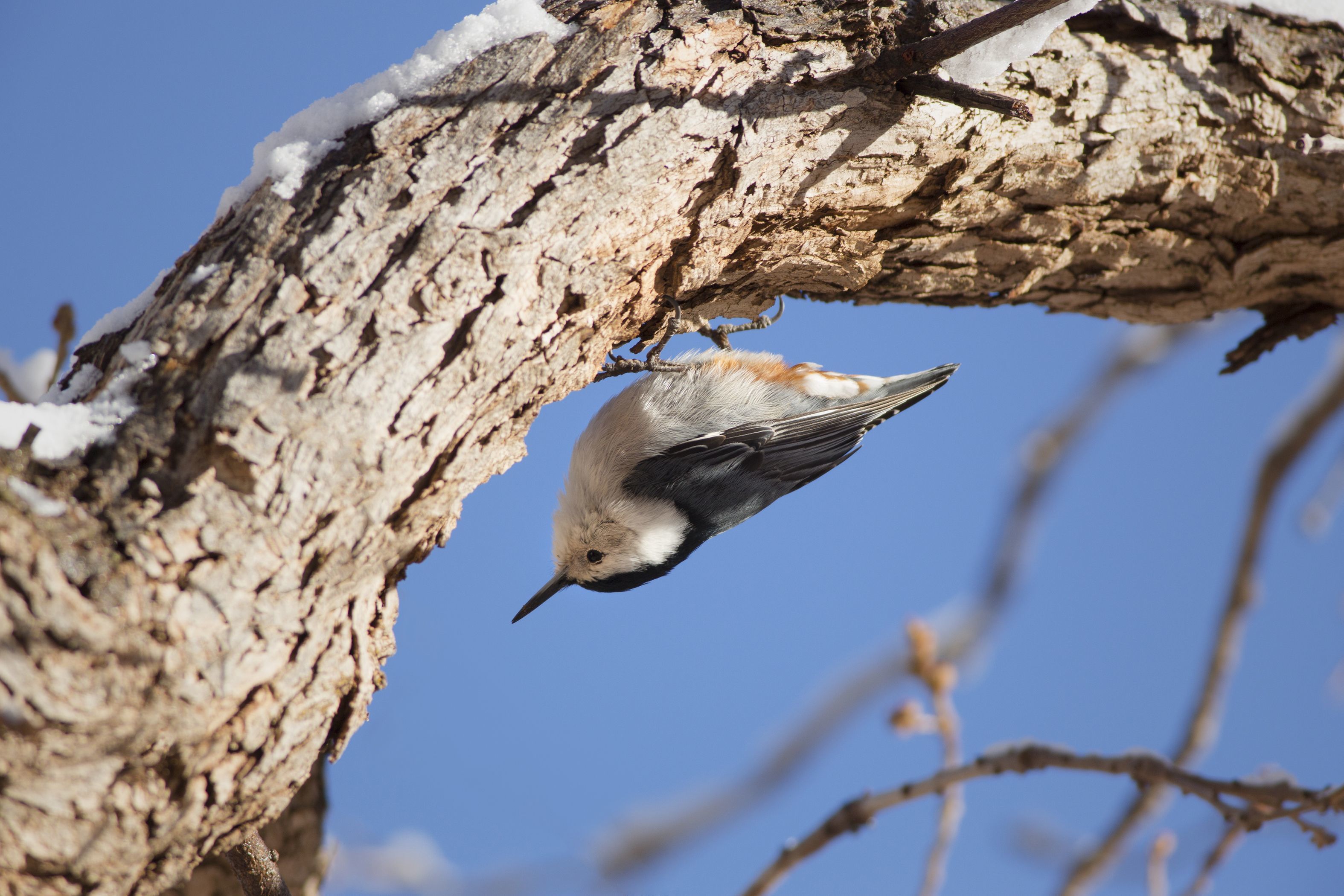 Published February 9, 2021
The Great Backyard Bird Count
Each year people from around the world come together to watch, learn about, count, and celebrate birds during the Great Backyard Bird Count. This year's count is Friday, February 12 - Monday, February 15, 2021.
Audubon Society of Rhode Island naturalists and educators will be participating in the count at the Audubon Nature Center and Aquarium in Bristol, RI. Follow along on social media as we post our findings each day, or simply check back here for the link to our eBird lists. Our counts will take place in the morning and afternoon and last for at least 15 minutes, per the Great Backyard Bird Count rules. If you happen to visit the Center as we're heading out for a count, you are more than welcome to join us!
How to Participate

Participating in the count is easy, fun to do alone, or with others, and can be done anywhere you find birds. Simply watch birds for 15 minutes or more, at least once over the four days (February 12-15) and then submit your observations to eBird.

Share The Fun

We'd love to see what you find - tag us in your Great Backyard Bird Count photos (@AudubonRI on Facebook and @RIAudubon on Instagram/Twitter) or use #RIAudubon and be sure to join the conversation by commenting on our count result posts!

Happy birding!