Published August 2022
Green Infrastructure Monitoring
By Koyla Shields, Providence Stormwater Innovation Center Intern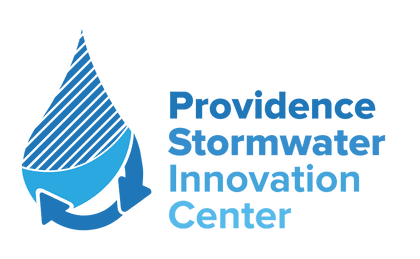 Green stormwater practices — nature-based ways of capturing, filtering, and diverting stormwater runoffs from vulnerable watersheds — are a key part of restoring coastal habitats and urban lakes. Runoff that flows directly from storm drains into bodies of water can contain fertilizers, litter, and other pollutants that can lead to toxic algae blooms, the degradation of ecosystems, and wildlife deaths. Frequent Narragansett Bay beach closures, cyanobacteria blooms, and public health warnings across the watershed reflect this danger.
This past spring, the Providence Stormwater Innovation Center (PSIC) was awarded a Narragansett Bay Estuary Program Grant to expand green infrastructure monitoring efforts across the Providence area. Earlier research had shown that many green infrastructure projects in the city were not fully functional, capturing only some of their estimated capacity of stormwater. Many systems would benefit from improved maintenance. To maximize the full potential of green infrastructure across the region, the PSIC is using this new grant to expand monitoring and training programs.
Using water level sensors, survey equipment, and time-lapse cameras, the PSIC is monitoring 20 different green infrastructure projects and working with community partners including Providence College, Save the Bay, the Woonasquatucket River Watershed Council, Rhode Island Department of Transportation, and more. Information from each site will be collected and uploaded onto a web dashboard. People developing and implementing green infrastructure can access this data and learn about the effectiveness of different stormwater management techniques.
Monitoring will continue until next summer, when the elevation, water level, precipitation, and video data will be complete and uploaded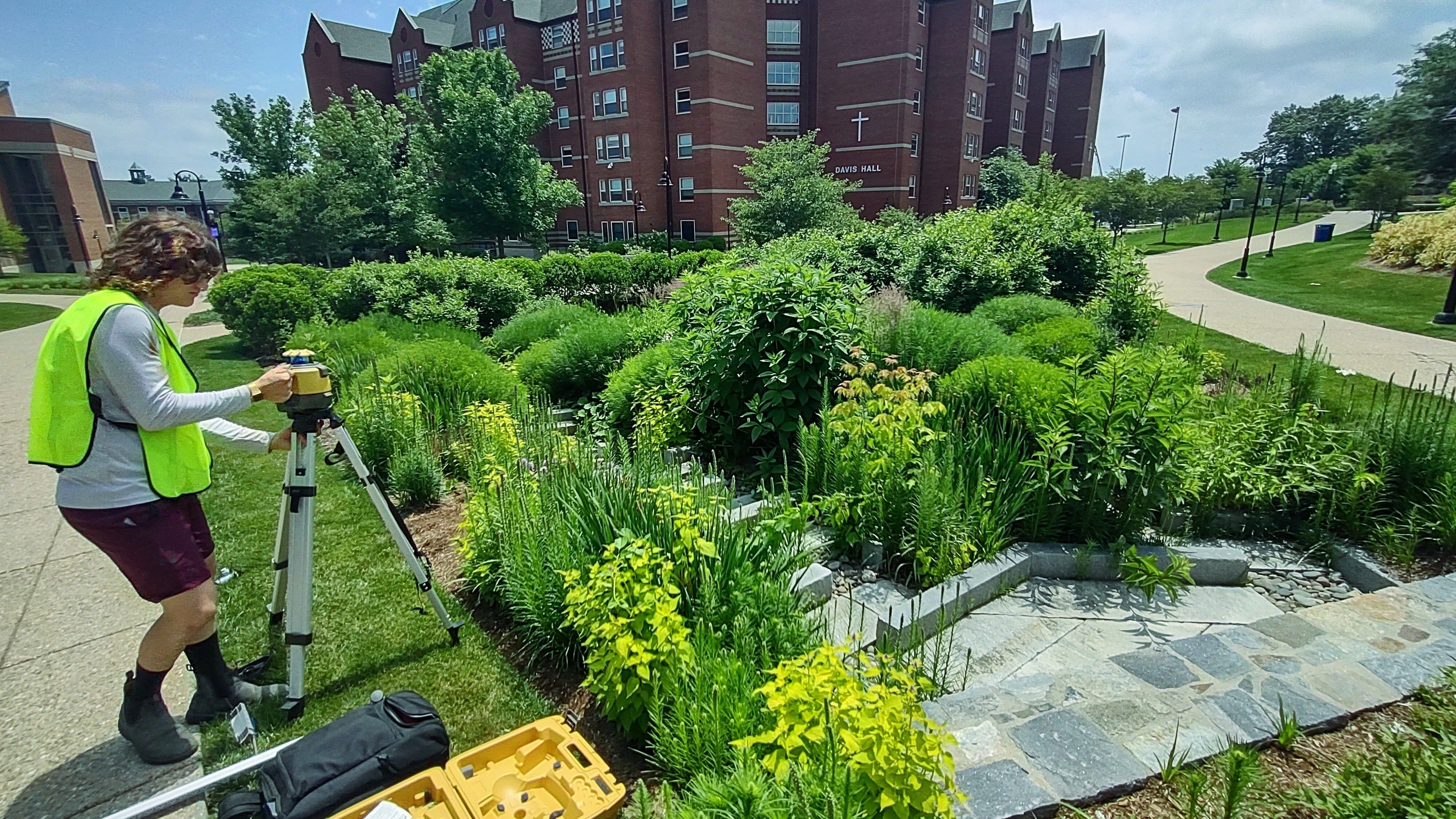 to a new PSIC monitoring dashboard. This presentation of findings, combined with a hands-on training at Roger Williams Park, will help green stormwater infrastructure advocates from across the region learn how to better maintain and monitor their stormwater projects. Using this data, evaluations will be conducted with each community partner and conceptual retrofit plans will be developed for sites that aren't performing as designed. As we gain a better understanding of how these systems work, and we share our data through trainings, presentations, and events, the more urban and coastal watersheds can be reclaimed for plants, animals, and recreation.
---
Storm Drain Mural Project Expands in 2022
This school year the Providence Stormwater Innovation Center continued to expand the Storm Drain Mural Project, adding 9 new murals near 3 local schools. Audubon educators provided Stormwater 101 lessons to 70 Providence students about the importance of clean water and guided hands-on tours in Roger Williams Park focusing on stormwater pollution and local habitats. Students met with local Teaching Artists to practice drawing marine life and designed colorful storm drain murals to raise awareness about runoff. Lastly, the students participated in mural walks and ceremonies to celebrate their hard work and accomplishments.
Visit https://arcg.is/1bfeTT to see the murals on an interactive online map.
Roger Williams Park is home to the Providence Stormwater Innovation Center (PSIC) – a hub for innovative nature-based solutions and green stormwater practices improving urban water quality and wildlife habitat in vital recreation green spaces. Learn more at stormwaterinnovation.org/get-involved.