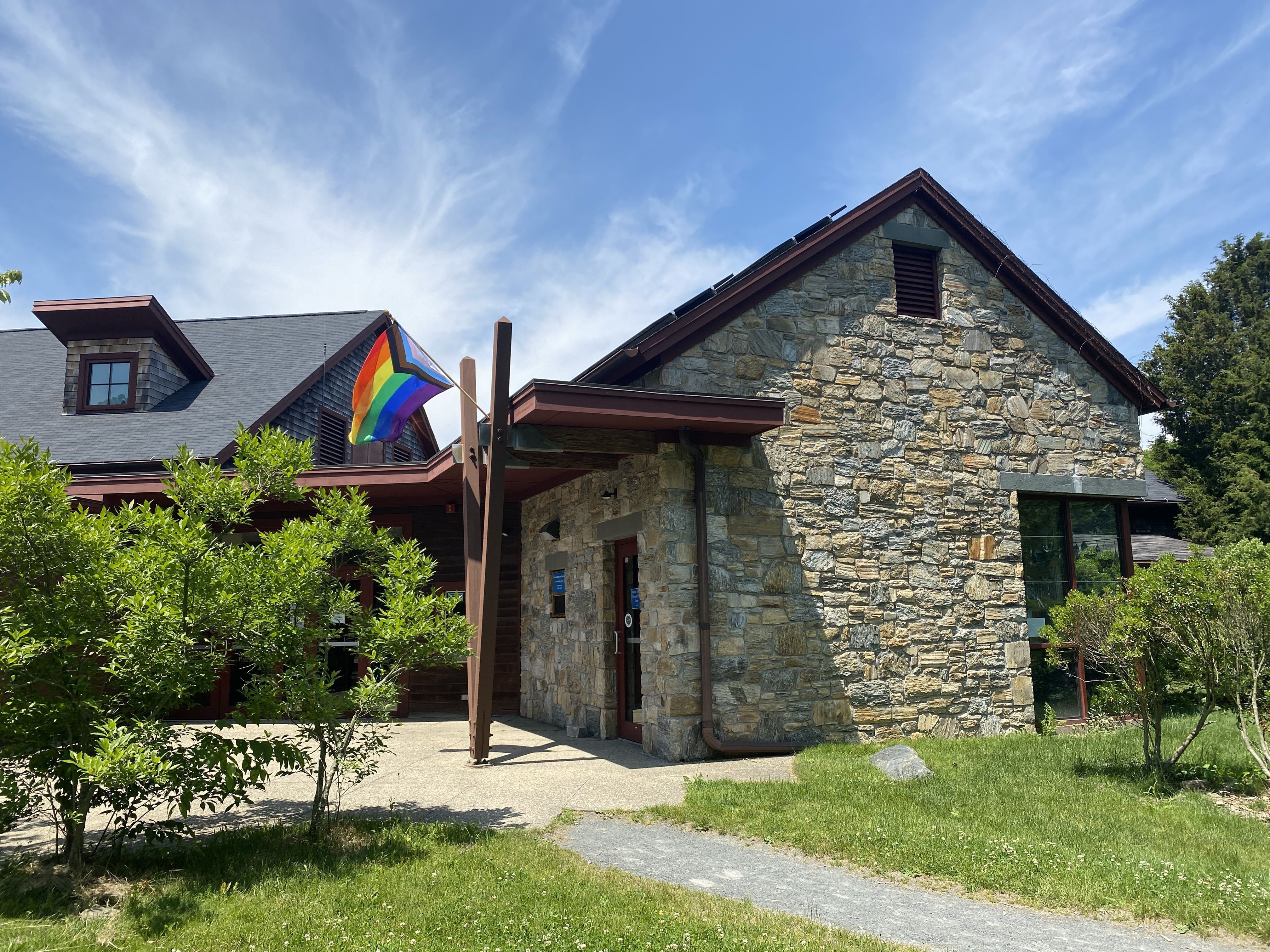 Published June 2, 2023
Birding With PRIDE
By Audubon Executive Director Jeff Hall
Embracing nature is important to so many of us. Birdwatching is one of those hobbies that allows us to immerse ourselves in nature while seeking the thrill of spotting a rare species, or to simply relax and observe birds in their natural habitat. It also provides a peaceful escape, an opportunity to decompress from the stress of daily life and find serenity in the sounds of calling birds or the wind passing through the trees. It promotes mental well-being, encourages mindfulness, and fosters a deeper connection with the natural world.
Birding is also a shared experience that bridges divides. It transcends boundaries and brings people together, regardless of their background or identity. Everyone can enjoy the sounds, smells, and natural beauty that surround us on the trails. Birding is an inclusive activity that provides a common ground for people from all walks of life, including the LGBTQ+ community, to bond and share their passion for the amazing diversity of birds on our planet.
Audubon welcomes all individuals with open wings, and we focus on creating an inclusive environment. We work with communities across the state and recognize the importance of diversity in the conservation movement. As an organization, we are committed to create spaces where everyone feels safe, valued, and respected.
That's why Audubon has undergone SafeZone Trainings. In addition to creating a safe and respectful environment for our LGBTQ+ identifying staff, board members and volunteers, we aim to learn from this community – whether it is during a hike co-hosted with our friends at the outdoor club RI Queer Hikes or presenting reptiles to a Smithfield Youth LGBTQ Alliance Club and talking to those young people about careers in the environmental field. We are creating safe and welcoming places where individuals can connect, learn, and contribute to the conversation of conservation – and we look to extend those safe spaces further into our community involvement.
Birding is a testament to the power of nature, fostering inclusivity and building bridges between communities. Audubon strives to be an organization that actively encourages and supports community participation in all our nature programs. So, whether you identify as LGBTQ+, an ally, family member or friend ... grab a pair of binoculars, join us, and embark on a journey of connecting with nature that transcends boundaries and celebrates all the beauty of the world around us.