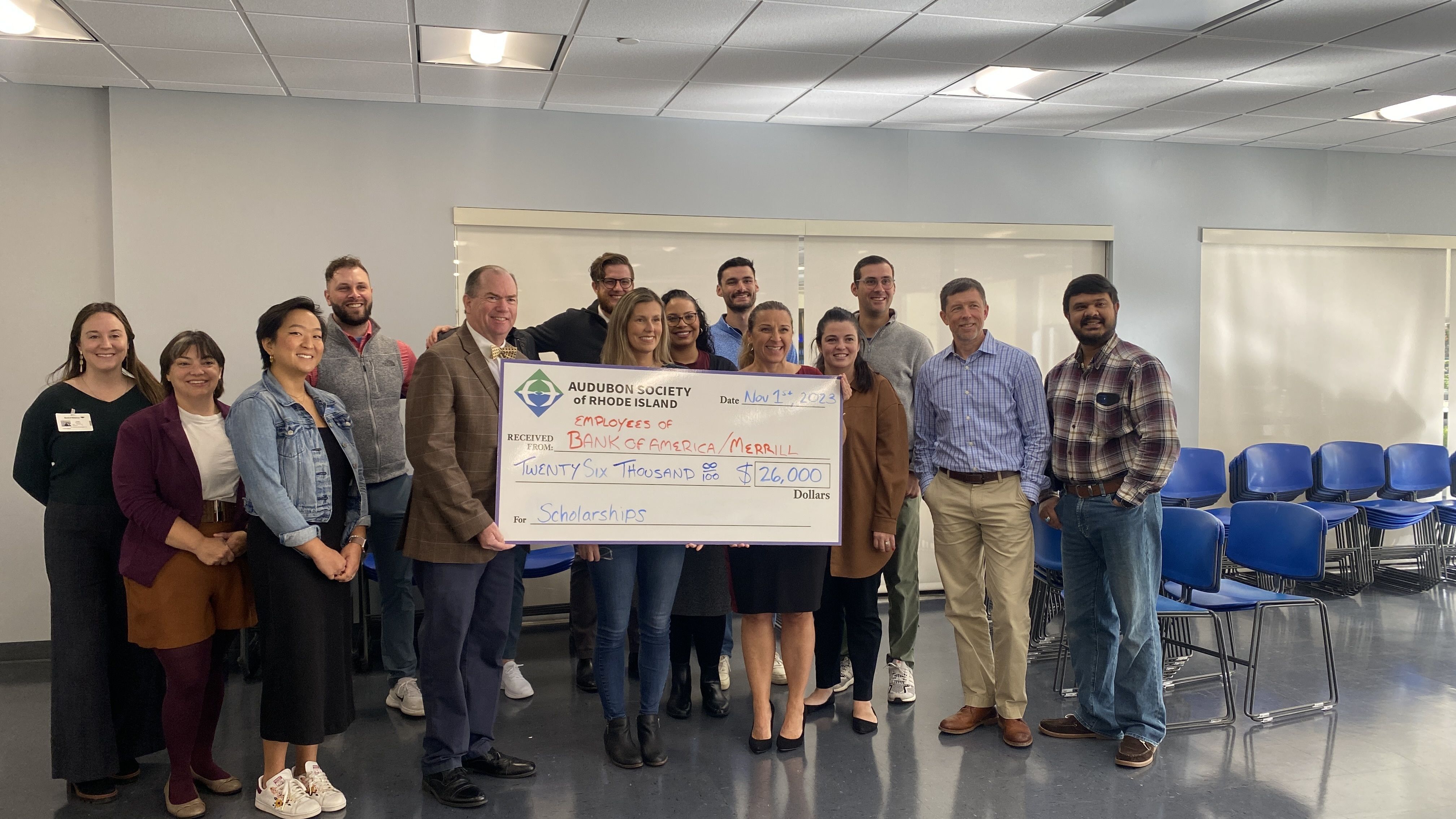 Published November 9, 2023
Employees of the Bank of America / Merrill Call Center Raise $26,000 at Charity Golf Tournament to Support Audubon
Employees of the Bank of America/Merrill Call Center in Lincoln, RI held their annual employee charity golf tournament on Wednesday, August 9, 2023, at the Crystal Lake Country Club in Burrillville, RI. The event, organized and orchestrated by team members of the two companies, was attended by more than 200 staff members.
Funds collected at the event from hole-in-one contests, putting challenges, and a gift basket raffle were donated to the Audubon Society of Rhode Island. The event raised $26,000 which Audubon will use to fund summer camp scholarships for youth at wildlife refuges in Rhode Island and nearby Massachusetts.
Audubon Executive Director Jeffrey Hall extended his appreciation to all those involved in the event and lauded the spirit exhibited by the Bank of America/Merrill team. "The enthusiasm was remarkable," said Hall."Everyone had a fantastic time, and the incredible generosity demonstrated by all the members was inspiring. Audubon presented a giving challenge to support scholarships to Audubon summer camp. By the end of the day, we exceeded every expectation."This event was organized by Bank of America employees to show their ongoing efforts to support our local community and wildlife," said Kevin Tracy, President of Bank of America
Audubon Society of Rhode Island Rhode Island. "We are grateful to the Audubon Society for providing youth the opportunity to get outside and connect with nature and each other. Being in nature can help young people gain confidence, expose them to experiences outside their day-to-day life, and instill an appreciation for wildlife and the protection of their habitat."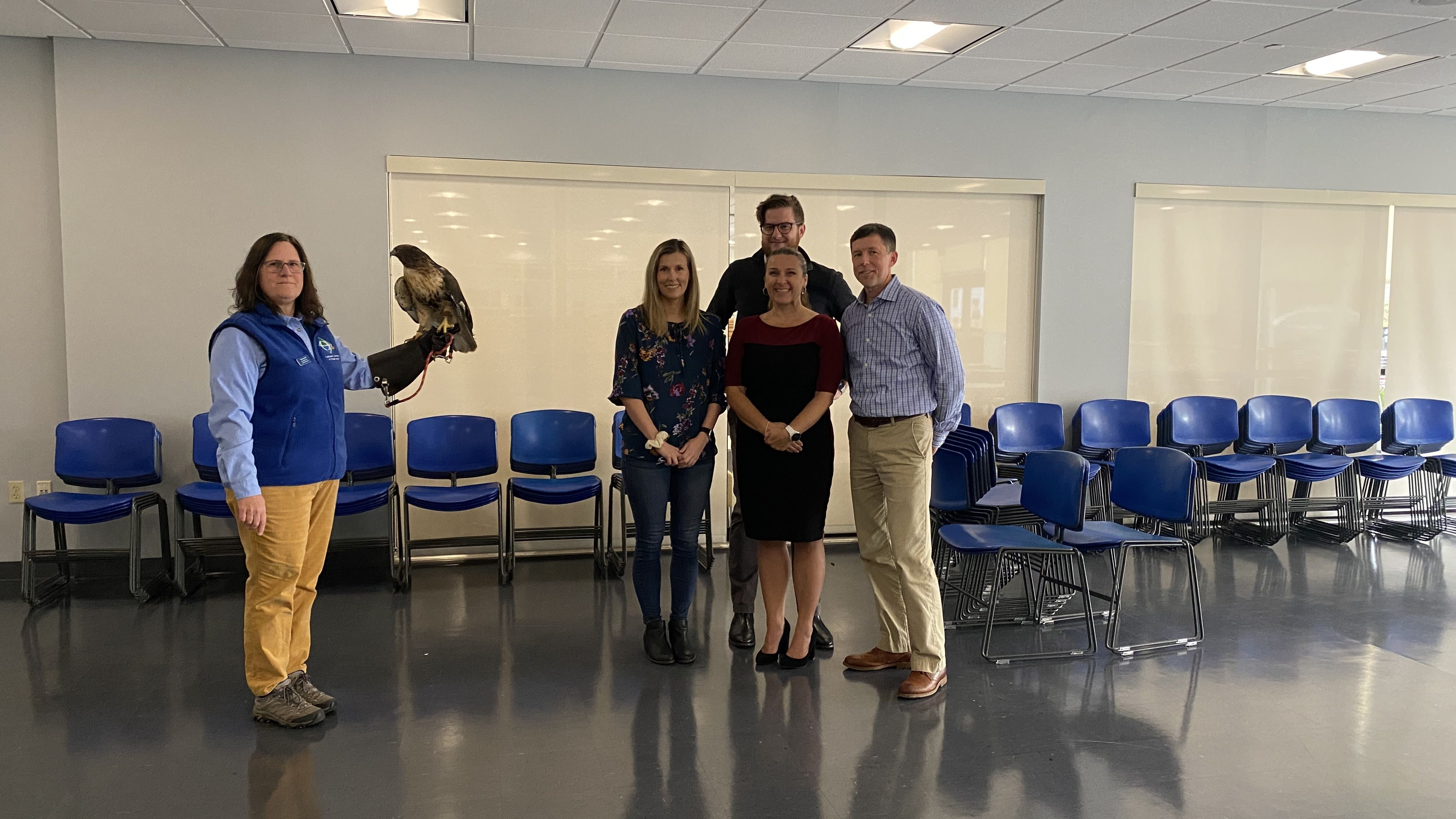 Top Image: Front row from left: Audubon Communications and Development Associate Paige Therien, Audubon Director of Development Jen Cleland, Audubon Donor Engagement Coordinator Robin Xiong, Audubon Executive Director Jeff Hall, Bank of America/Merrill employees Lisa Gingras, Mary Pothier, Alyssa Lombardi, Chad Lacroix, AD Mittra. Back row from left; Ben Remsbecker, Frederic Blythe, Parrys Delacruz, Jeremy Mazzola, Anthony Dellaquila.
Bottom Photo: Audubon Educator Marina Flannery with Lady Hawk the Red-tailed Hawk with Bank of America Employees (left to right) Lisa Gingras, Frederic Blythe, Mary Pothier, Mary & Chad Lacroix.