July 22, 2019
Audubon Celebrates Selection as a Stop & Shop Community Bag Program Beneficiary 
Audubon Society of Rhode Island has been selected as a beneficiary of the Stop & Shop Community Bag Program for the month of August!
The Stop & Shop Community Bag Program, which launched in May 2019, is a reusable bag program that facilitates community support with the goal to make a difference in the communities where shoppers live and work.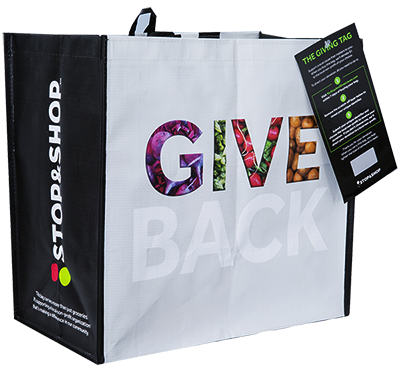 Audubon was selected as the August beneficiary of the program by store leadership at the Stop & Shop located at 446 Putnam Pike in Greenville, RI. Audubon will receive a $1 donation every time the $2.50 reusable Community Bag is purchased at this location during August, unless otherwise directed by the customer through the Giving Tag attached to the bag.
All donations collected through the Community Bag Program will be used towards our mission of connecting people with nature through education, conservation and advocacy of our natural environment.
About Audubon
The Audubon Society of Rhode Island is Rhode Island's oldest, independent environmental organization, founded in 1897. Today, with 17,000 members and supporters, the Audubon Society of Rhode Island is dedicated to education, land conservation and environmental advocacy.
Audubon is Rhode Island's largest, private land owner, and permanently protects over 9,500 acres of woodlands and coastal property embracing diverse natural habitats.
Each year, thousands of students from area schools participate in our environment education programs.
A voice in statewide ecological issues, Audubon actively fulfills its environmental stewardship through preservation and protection of Rhode Island's natural heritage.
For more information on the Stop & Shop Community Bag Program, visit stopandshop.bags4mycause.com

Only valid at the 446 Putnam Pike, Greenville, RI Stop and Shop location!