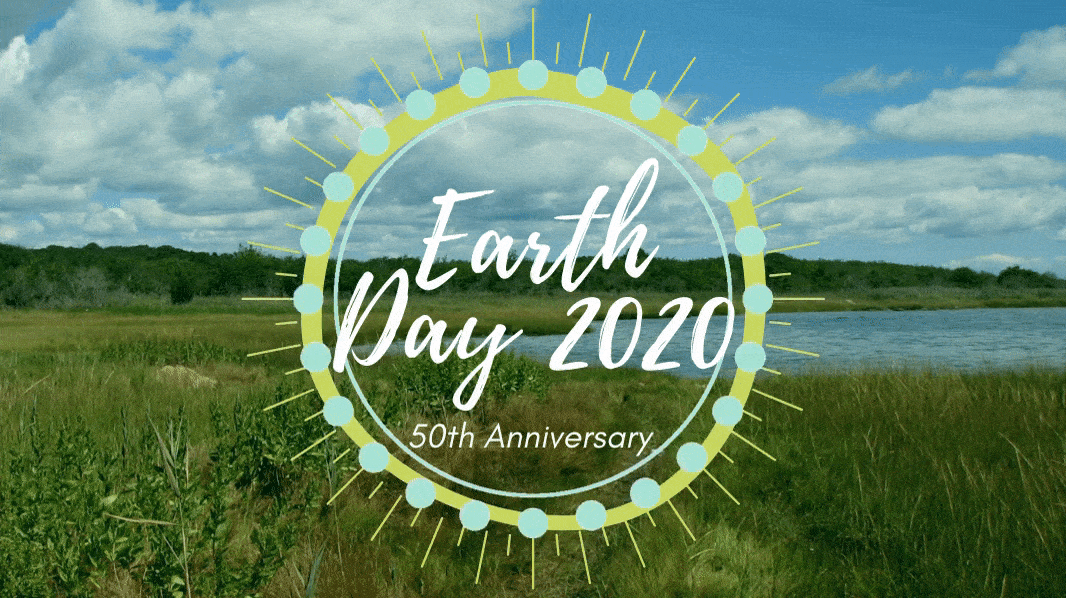 Celebrating the 50th Anniversary of Earth Day - Virtually!
Earth Day is April 22, 2020
50 years ago, the Audubon Society of Rhode Island, established in 1897, helped organize the celebration of Earth Day in Rhode Island and has been involved ever since. 
Though the coronavirus pandemic prevents us from gathering together on April 22nd, it won't stop us from celebrating as a virtual community - from the local level to around the globe.
We've gathered up some important resources below to help you celebrate the Earth all week long, while being proactive in addressing the other crisis we are facing: climate change.
 Local 
Audubon at Home
In honor of Earth Day, Audubon at Home focuses on the endangered animals and plants found in the Ocean State. Learn about these rare species and what you can do to help protect them. Activities, videos, crafts and fun facts will be posted all week on our website and social media. Let's celebrate planet Earth together!
50th Earth Day in RI: A Virtual Celebration - Environmental Council of Rhode Island (ECRI)
Join the Environment Council of Rhode Island for a virtual social hour to reflect on 50 years of environmental activism, share ideas for how to recognize Earth Day while social distancing, and strengthen Rhode Island's environmental movement for the next 50 years and beyond. After a short speaking program, ECRI will facilitate conversation and share opportunities for at-home activism related to climate change.
All are welcome to join! A Zoom link to join the online celebration will be sent upon RSVP.
Earth Day Action - Sunrise PVD
This Earth Day, Sunrise PVD will connect young people in Rhode Island across the internet and our neighborhoods. There are five important parts to this Earth Day Action: recruit your friends, make your signs, join the virtual rally, post your sign and call your reps!
 National 
Earth Day Live - US Youth Climate Strike Coalition
Earth Day Live will feature a three-day livestream, from April 22, the 50th anniversary of Earth Day, to April 24, where millions of people can join activists, celebrities, musicians, and more in an epic moment of community and hope for the future. Hundreds of youth organizers, climate justice activists and frontline communities are also hosting local livestreams for Earth Day. Find a livestream near you and click through to tune in.
 Global 
24 Hours of Action - Earth Day Network
The world's largest civic event is going digital for the first time in its history. We'll demand that leaders take science seriously, listen to their people and push for action at every level of society to stop the rising tide of climate change. We can make a better world for everyone; tell everyone you know about April 22 and come back here to be a part of it.
---