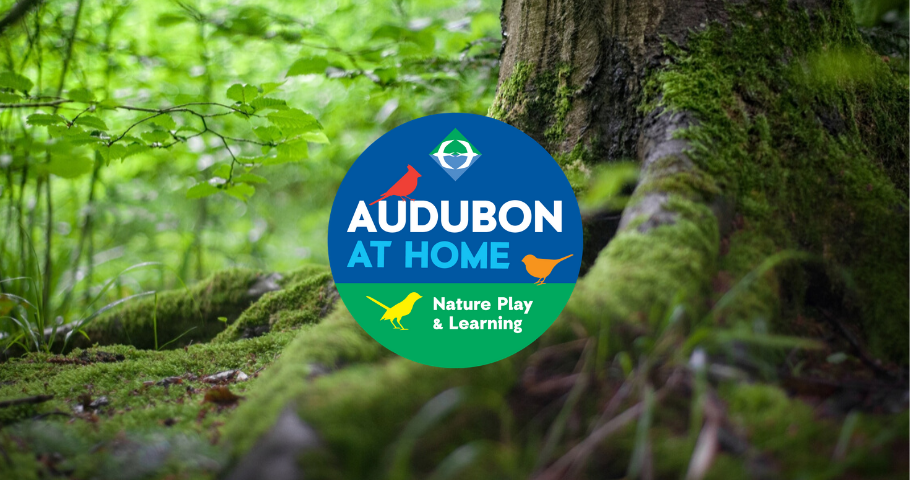 Audubon at Home
Nature Play and Learning

Welcome to Audubon at Home! Each week Audubon will bring nature play and learning right into your home. We'll share a different nature theme each week.
We are all spending time at home these days. Exploring your backyard or taking a walk on an Audubon wildlife refuge is a great way to get exercise and fresh air while learning about nature!
Look for our videos and activities on Facebook, and check back here for additional materials and ideas for family activities.
Please join Audubon at Home each week and check out tons of nature discovery and fun!
Watch our intro video:
Explore Resources for Play and Learning
Note that PDF Downloads may take a moment!
---
---
---
---
Other Resources