May 2020
The monthly Audubon Eagle Eye Advocacy Updates will provide you with simple actions you can take to help foster a cleaner, healthier planet along with local and national environmental news. Advocacy to protect birds and wildlife is a top Audubon priority and this work goes beyond testifying on their behalf on Smith Hill. Year round, we are working with our community partners and Rhode Island leaders to ensure the environment is a priority. These updates will keep you informed and ready to take action when the legislative session is upon us. As the newsletter continues, we are very interested in your suggestions and questions. Please send them to Audubon Senior Director of Policy Meg Kerr at mkerr@asri.org.
Sign up to get the Audubon Eagle Eye Advocacy Update in your inbox!
---
Actions You Can Take
Plant your garden to support pollinators. As spring gardens emerge, think about pollinators as you plant and weed your favorite garden spots. Plant native species, make sure you have blooms throughout the growing season and don't use pesticides. Your garden will be a safe haven for bees and other pollinators.

Order locally grown food for home delivery or pick up. Many farmers and local food businesses are offering delivery and pick up options for consumers during the COVID-19 pandemic. The Rhode Island Department of Environmental Management has information and resources on their web site.
---
Legislation During COVID-19
We hope you are all safe at home taking care of yourselves and your families. The uncertainty of these times means that our state leaders are focused on the pandemic. Please thank front line responders and our state leaders if you have a chance! 
Although the legislature is not in session, the celebration of Earth Day on April 22nd illustrated that environmental issues have not been forgotten. In Governor Gina Raimondo's daily briefing, she mentioned Earth Day and DEM issued an Earth Day press release that included its strong support for the Act On Climate 2020 bill, Audubon's top legislative priority. The celebration of the 50th Earth day during a pandemic, reminds us of the need to keep working towards more climate change resilient communities - read the Environmental Council of RI (ECRI) op-ed.
We do not know when the legislature will reconvene. But when they do, the budget will certainly be a top priority and we continue to advocate for our top priority, the 2020 Beach, Clean Water and Green $64 Million Bond.
Beaches, parks, green spaces and clean water are top priorities for Audubon and we enthusiastically support the Governor's 2020 $64 million bond. These investments not only provide essential improvements to outdoor spaces, they also build Rhode Island's economy. The comfort of the outdoors is apparent every day that passes during the pandemic. 

The Bond's $64 million total is divided into $35 million for capital improvements to state parks, beaches and campgrounds; $4 million for up to 80% matching grants for local recreation; $3 million for protecting working forest and farm lands including purchase of forest conservation easements and the purchase of development rights on farmlands; $15 million for clean water and drinking water infrastructure improvements; $7 million for up to 75% matching grants to municipalities for resiliency investments (infrastructure, coastal habitats, restoring river and stream floodplains). RI DEM has a fact sheet on these proposed bond programs.
---
Climate change is still looming – what are we learning?
The COVID crisis has taught us that individual action DOES make a difference and it is even more powerful when we do it together.
Ask Sara: What can I realistically do about Climate Change?
Sara Peach, May 1, 2020; Yale Climate Connections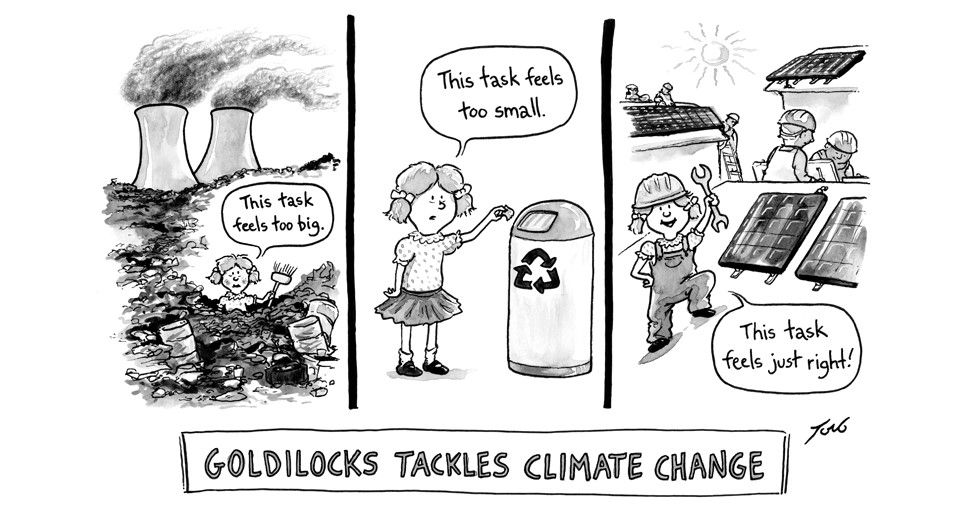 "The past few months have shown that people like you and me have an absolutely gobsmackingly critical role to play in confronting a crisis. Most of us are staying home if our jobs and family situations make that possible, trying to remain at least six feet apart from others when human interaction is unavoidable, wearing cloth masks, and washing our hands. It is isolating and frightening work, but billions of us are participating in this breathtaking moment of global solidarity. We can't control the disease without it.
The pandemic has also highlighted another way of looking at the tired old argument about whether individuals, governments, or companies are most responsible for cleaning up a mess of planetary proportions.
I don't know about you, but my social media feeds are full of women (and a few men) organizing mask sew-a-thons. My neighbors are sharing extra toilet paper rolls, tomato seedlings, and soup with each other. We're swapping tips on how to lovingly bully our friends and family members into staying at home. A restaurant owner in my town even organized local restaurateurs and farmers to offer a three-times-a-week drive-through where residents can have meals and fresh produce loaded into their trunks.
In other words, we're finding a middle path. We're caring for one another not just through our individual behavior but at a community scale.
The same idea applies to the problem of climate change."
The author encourages action at the community scale – getting involved with neighbors and with organizations like the Audubon Society of Rhode Island to advocate for actions to address climate change. We agree!
---
Offshore Wind and COVID-19
Offshore wind is a key component of Rhode Island's clean energy future. The RI Office of Energy Resources reports regularly on how the state is progressing towards meeting the Governor's goal of 1000 MW by 2020. Their estimates include 430 MW of offshore wind which is comprised of the fully operational 30 MW Block Island Wind Farm and the planned 400 MW Revolution Wind project under development by Ørsted.
The 700 MW Revolution Wind project will be located 15 miles south of the Rhode Island coast and 32 miles southeast of the Connecticut coast. The project will deliver 400 MW to Rhode Island and 300 MW to Connecticut. Ørsted, the nation's largest developer of offshore wind announced in late April that it expects delays on nearly all of its U.S. projects. Originally scheduled to be fully operational by 2023, Revolution Wind and Ørsted's other offshore wind projects are being delayed by the COVID-19 pandemic and prolonged federal permitting. Ørsted operates the only U.S. offshore project, Rhode Island's Block Island pilot, through its subsidiary Deepwater Wind.
---
Keep learning while you are home!
Rhode Island Tree Council Plant Phenology Project: If you feel stuck at home and in your neighborhood, missing your daily connections to outdoors and nature, the Rhode Island tree Council has a project that might be of interest. The Plant Phenology Project tracks plant development over the course of a growing season. Volunteers are given on-line training, then asked to observe plants and record the changes they see. Results are sent to the Tree Council to become part of their evolving understanding of Rhode Island plants and how weather impacts plant growth and development. https://www.ritree.org/plant-phenology-project
Learn about recycling here in Rhode Island by taking a virtual tour of the Resource Recovery Materials Recycling Facility: https://youtu.be/Jda_9_30-WU
Take an online webinar through the Xerces Society for Invertebrate Conservation, a great source for information about pollinator and beneficial insects: https://xerces.org/events/webinars