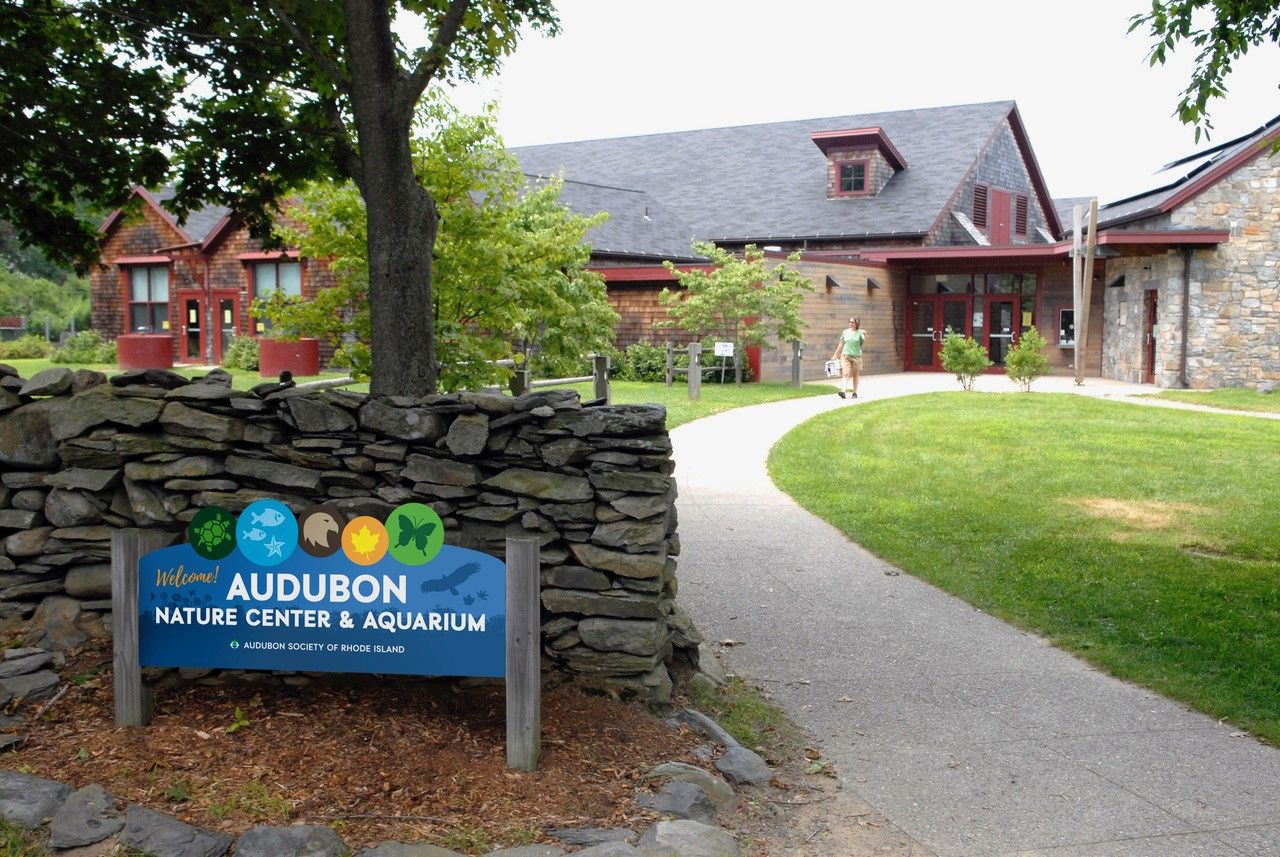 Let's All Get Back to Nature!
Audubon Nature Center and Aquarium is Now Open to the Public
Register in advance for timed ticket entry - see the details below!
Click Here to Reserve Your Time Slot
Welcome back! Even though the Audubon trails and boardwalk to Narragansett Bay have been busy, it's been a quiet few months inside the Audubon Nature Center and Aquarium in Bristol, RI following a temporary closure due to Covid-19.

Ravens Zach and Lucy, along with Audubon staff and the numerous marine creatures in the aquarium, are all ready to welcome you back! New admission guidelines and outdoor programs for small groups have been carefully planned with safety in mind. Let's all get back to nature!

What You Need to Know Before You Go:

The Audubon Nature Center and Aquarium will reopen on June 27, 2020, from 9:30 to 3:00 pm, then follow a Thursday to Sunday schedule until further notice.  To allow for social distancing and for the safety of staff and visitors, advance registration for timed ticket entry is required.
The Nature Shop will be open from 9:30 am to 4:30 pm. Tickets are not required, safety guidelines and limited shopper capacity will apply.
Trails and Pollinator Garden remain open from dawn to dusk, tickets are not required, safety guidelines apply.
 
Timed Ticketed Entry
All visitors, including Audubon members, are required to register in advance for a timed ticket entry. Tickets must be presented for admission. To register, please click here. The trails and pollinator garden remain open to all to enjoy from dawn to dusk.
Ticket holders may arrive at any time during the 1.5 hour time slot listed on their ticket.
Members must show their membership card along with their entry ticket when they arrive. Members: to waive the entry fee, please see our June 23rd email announcement in your email inbox/spam folder (subject line: "Welcome Back to the Nature Center and Aquarium!") or contact us to receive the code!
Safety Guidelines
As we welcome back Audubon members, visitors and volunteers, safety is our first priority.
Admission limited to 25 guests for a 1.5 hour visitation window.
Guests will be asked to adhere to the time limitation, as staff must clean and disinfect the exhibits between groups. 
On-site temperature screenings will be taken at admission.
Masks and social distancing are required for visitors and staff, except for children under 2 or those with underlying health conditions.
Hand sanitizer stations will be available.
Restrooms will be disinfected and monitored.
Select areas of the Nature Center may be closed if social distancing or proper disinfecting is not possible.
We ask those feeling ill or running a fever to please visit another time.