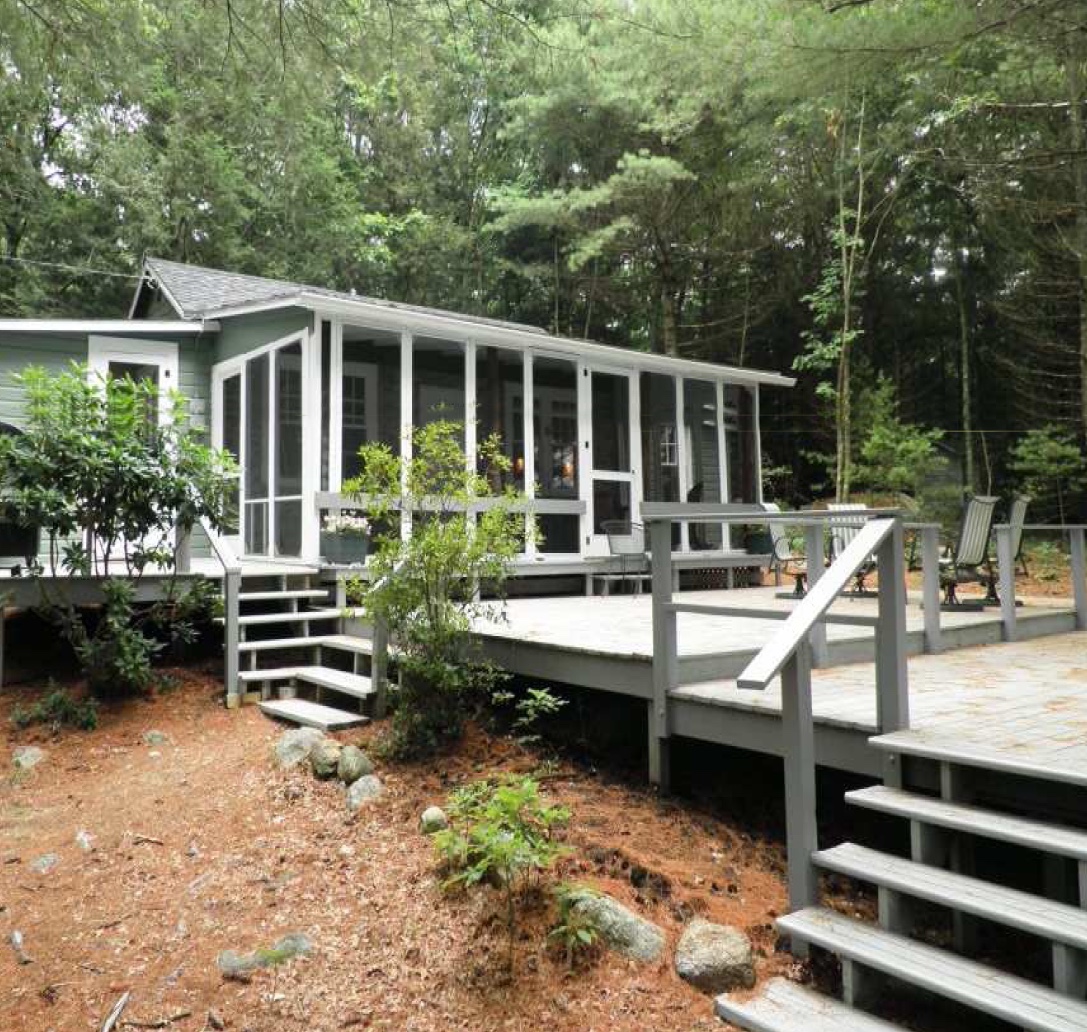 Maxwell Mays Lakefront Cottage Rental
Now you can relax at an artist's retreat!
Situated on the 300+ acres, this lake cottage in western Coventry is part of the Maxwell Mays Wildlife Refuge, Audubon's newest acquisition. 

The property's lake and cabin are secluded, a real retreat. It is a great place for canoeing, bird watching, nature walks on the property's trails and spectacular sunsets. 
 
This charming, beautifully furnished old-fashioned wood and field stone camp on the edge of Maxwell Mays Pond, features fireplace heat, a full kitchen, screened porch, dock, large deck overlooking the pond, outdoor gas grill, indoor plumbing, two bedrooms, one bath. Cabin sleeps 5. 

Perfect for a romantic week or week-end get-a-way or a family vacation. Kids love it here! Property comes equipped with canoe and one kayak. Available from May 1 to October 30th.