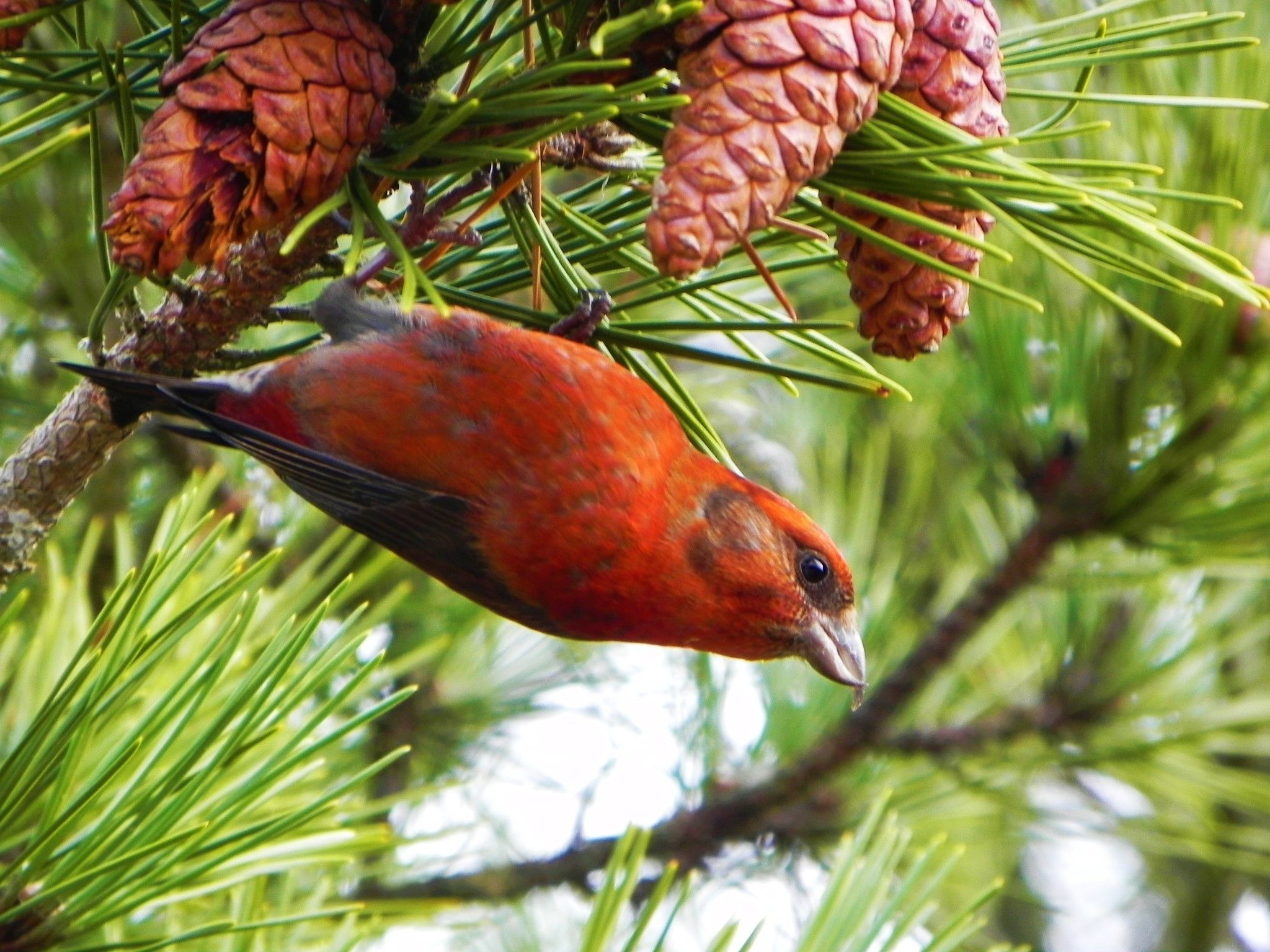 Bernadette Banville  
Published July 28, 2020
Let's Go Birding | Looking at Birds in a Whole New Way
By Laura Carberry
It has been a strange year for us all. Many people are now working from home, parents are trying to help educate children as they learn virtually, and many of our favorite activities have been canceled. Even though Audubon had to reduce programming, the birds are still all around us. And they are busy doing what birds do. Let's try and look at them a bit differently!
Maybe you are taking care of the grandkids or your own children. Maybe you are just looking for something new to do outside. Why not switch things up and go on a Birding Scavenger Hunt? It is a great activity for families, for new birders, or even the well-seasoned expert looking for a fresh challenge. All you need is your backyard or a favorite natural space, like the Audubon trails.
Start off simply with the "color" challenge. If you are working with children, I suggest giving them color chips (small pieces of colored paper) and challenge them to find a bird with that color on its body. Is it a rainy day? Try matching colorful feathers to bird photos. Print out some bird images, take a bunch of colorful feathers that are used in children's crafts, and ask the child to match the colored feather to the bird. This is a great way to start studying the different colors that birds have, and it was a popular activity with my Nature Tot programs. You will be amazed how much these activities encourage kids to look for real birds and notice the different species. If you have older children or are an adult birder, how about trying to look for birds that cover the colors of the rainbow?
The next scavenger hunt idea covers bird behavior.  So often birders are simply looking to tick a species off their list. This scavenger hunt encourages the birder to slow down and observe behavior. What is the bird doing? What habitat is it in?  The Cornell Laboratory of Ornithology (www.birds.cornell.edu) has a great Bird Spy Bingo sheet you can print off and mark the behaviors you are observing. This is a great way to really study the bird you are watching. Does it have long or short legs? What type of bill does it have? Looking at its bill, what do you think the bird might eat?
Another fun hunt is to search for signs of birds. While taking a walk on the beach, around your neighborhood or at the local park, try looking for clues that show a bird has been there. Is there a woodpecker hole? Do you see a nest or feather? Become a detective and figure out who left those clues behind. If you are near a hole, wait patiently to see if someone peaks out!
Birding scavenger hunt themes can be endless. Don't get bored in our changed world, rise to the challenge and start looking at things in a new way! Check out Audubon at Home for other birding ideas and crafts, and feel free to drop me an email to share some of the scavenger hunts you have tried.  lcarberry@asri.org
---
More from "Let's Go Birding..."