Employment Opportunities
Audubon employs full- and part-time staff as well as independent contractors to help accomplish our mission of environmental advocacy, conservation and education.

For information about all employment opportunities, please contact Tony Caparelli at Tcaparelli@asri.org or 401-949-5788 ex. 3002.
Positions Available
This is a part-time position at the Narragansett Bay National Estuarine Research Reserve, located on Prudence Island. Please click the job title to view the full job description and application instructions.



The positions entail teaching and leading nature and environmental education activities for children pre-k to seventh grade. There are two camp locations in which these positions are available: The Environmental Education Center in Bristol, and the Caratunk Wildlife Refuge in Seekonk, Massachusetts.

Click the title to learn about responsibilities and qualification requirements.

Contact Tracey Hall for more information at thall@asri.org of 401-949-5454 ex. 3011.



Junior Counselors Internship

Audubon is looking for enthusiastic young adults (ages 16+) with experience working with children for our Junior Counselor positions. A love of nature, the outdoors, and science is important. Positions are available at both camp locations. Junior Counselors are volunteer, and/or looking for internship credit. Please fill out an online application from our website: www.audubonsummercamp.com . Contact Tracey Hall for more information at thall@asri.org of 401-949-5454 ex. 3011.


Audubon Environmental Education Center
Visit Rhode Island's largest nature center and aquarium!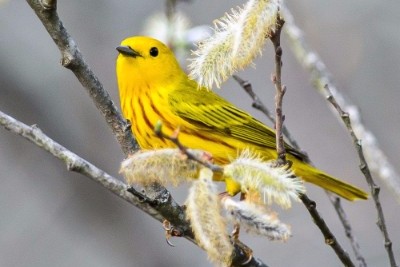 Birding in Rhode Island
Stay involved with Audubon's birding programs and resources
Invincible Audubon
Superheroes Wanted!
The challenges affecting today's environment are on the rise. To remain a strong, independent voice for nature, we need a secure source of revenue. Our goal is to make Audubon invincible.